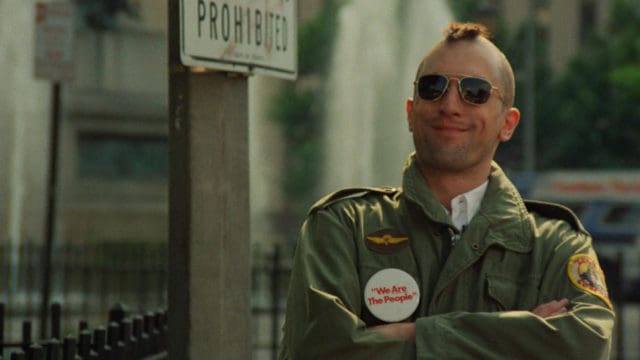 It takes all types of characters to make a movie interesting. One variety of character you may have come across in movies is cab drivers. These may have the main role in a film or simply play a role that is relevant to the storyline. In fact, it might surprise you if you take the time to think about and realize just how many movies do feature a cab driver. Here are five of the most memorable cab drivers in movie history.
1. Travis Bickle – Taxi Driver
This is a neo-noir psychological thriller that was directed by Martin Scorsese. It was written by Paul Schrader and starred Robert De Niro, Jodie Foster, Albert Brooks, Leonard Harris, Cybill Shepherd, Harvey Keitel, and Peter Boyle. It is set in New York City after the Vietnam War and is about a socially malfunctioning loner who is a cab driver who befriends an underage prostitute. This movie won the 19756 Palme d'Or at the Cannes Film Festival and was nominated for four Academy Awards. In 1994, it was selected by the US Library of Congress for preservation in the National Film Registry.
2. Korben Dallas – The Fifth Element
This English-language French science-fiction movie was released in 1997. It was directed and co-written by Luc Besson. The movie is set in the 23rd-century and is a story about a cab driver who becomes responsible for the survival of planet Earth. This was a massive commercial success as it grossed $263 million at the box office on a budget of $90 million. Until the release of 'The Intouchables' in 2011, this was the highest grossing French movie of all time. Bruce Willis plays the lead role of cab driver Korben Dallas and the movie also stars Gary Oldman, Milla Jovovich, Chris Tucker, and Ian Holm.
3. The Ghost of Christmas Past – Scrooged
'Scrooged' is a Christmas comedy movie that was released in 1988. It is a modern adaptation of 'A Christmas Carol', a novel written by Charles Dickens. The lead role was played by Bill Murray and the movie was directed by Richard Donner. In the film, Murray's character is picked up in a cab with a rather scary driver who soon introduces himself as the Ghost of Christmas Past. This role was played by David Johansen.
4. Johnny Cab – Total Recall
'Total Recall' is based on Philip K. Dick's novel 'We Can Remember it for You Wholesale.'. It was adapted into a screenplay by Ronald Shusett, Dan O'Bannon, and Jon Povill, while Paul Verhoeven directed the movie. This 1990 science-fiction action film starred Arnold Schwarzenegger and Sharon Stone. Johnny Cab is a robotic driver who is played by Robert Picardo. The cab driver is ultimately destroyed by Schwarzenegger's character, Doug Quaid.
5. Max – Collateral
Written by Stuart Beattie and directed by Michael Mann, this neo-noir crime film was released in 2004. It stars Jamie Foxx as Max, a cab driver, and Tom Cruise as Vincent, a professional contract killer. The cab driver becomes the hostage of the hitman in this movie. It also stars Jada Pinkett Smith, Mark Ruffalo, Peter Berg and Bruce McGill. On a budget of $65 million, 'Collateral' grossed $217 million at the worldwide box office.
Save