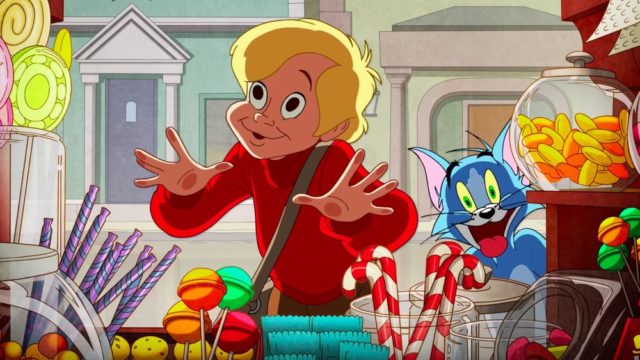 Can someone explain to me what the hell is going on the world when a person decides that the perfect mashup involves Willy Wonka and Tom and Jerry? Frankly I'm a little baffled and a little angry at the same time. I've already had to forgive Tim Burton and Johnny Depp for completely butchering a Willy Wonka remake but I'm afraid in this situation I cannot forgive these "creators." In fact I think I'm going to be staging a boycott on this. Folks, this is a REAL movie.
It's called Tom and Jerry: Willy Wonka & The Chocolate Factor. It's an animated movie and it has absolutely no place in society. Tom and Jerry like to mess stuff up and occasionally we'll see them crossed over into other cartoons or media outlets. But Willy Wonka? Seriously, Willy Wonka? How dare you guys even attempt this complete buffoonery on us. Here's one highlight that really pissed me off: There's a mouse that's an oompa loompa. Come on guys, really?
I don't want to get into this too much but let's just say I consider Willy Wonka to be sacred and anything touching it has to proceed with extreme caution. This movie trailer does none of that and it's a little offensive if you want to know the truth. And trust me folks, I'm not alone. Geektyrant did a fantastic rant about this on their site.
Check out the trailer below: