The hit reality survival series, Alone, has captivated viewers worldwide with its intense challenges and compelling narratives. From treacherous terrains to unforgiving weather conditions, contestants are pitted against the wilderness with one goal in mind — to outlast all other participants and be crowned the ultimate survivor. Plus, the producers of Alone' are always happy to introduce a new and exciting twist to shake things up. In Season 4, two teams worked together for survival, while Season 5 was an all-star season. Both Seasons 6 and 7 were shot in the glorious Arctic of the North West Territories with no crewmen, no help, and no shelter provided.
However, Season 7 of Alone brought a new level of resilience and ingenuity as contestants battled against solitude and nature's raw power. In this winner-takes-all season, $1,000,000 was up for grabs, but only after surviving a whopping 100 days in the wild. There were formidable hunters, master crafters, brave foragers, and a generally strong lineup of contestants. At the end of the day, it took a great blend of luck, formidability, mental tenacity, and adaptability to survive. So, here are some of the most memorable contestants who showed unwavering determination and unique approaches to surviving in the wild.
1. Roland Welker – Over 3 Months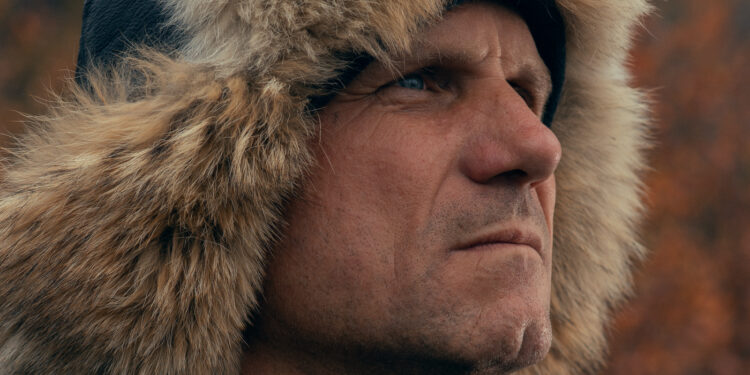 Roland Welker exhibited incredible skills in hunting, fishing, and foraging, demonstrating that he could survive in the wilderness for well over 3 months. He also showed impressive mental fortitude and determination, especially during the final leg of the competition. Welker works as a hunting guide, which probably influenced his positive attitude, resourcefulness, and unwavering commitment to the challenge. Welker used all his skills as an adventurer, trapper, and hunter to conquer the great outdoors. He also earned himself the grand prize and bragging rights as the Season 7 winner. set him apart from the others.
2. Kielyn Marrone – 80 Days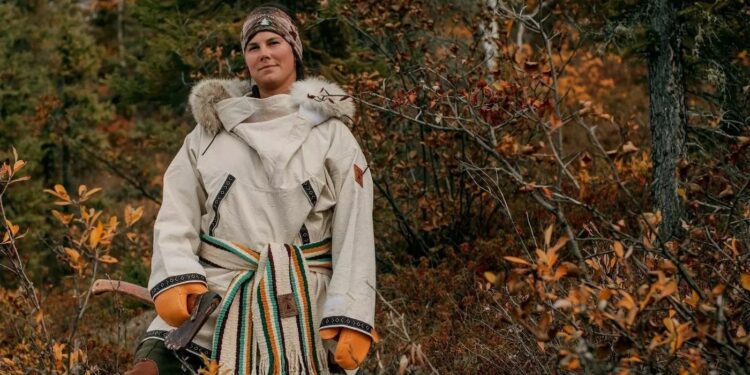 Kielyn Munroe was a Winter Wilderness Expedition Operator before coming on the show. From the very beginning, Munroe proved to be one of the top contestants to watch out for. As a native of Northern Ontario, Marrone took her extensive knowledge of cruel winters and harsh living conditions and used it to her advantage. What mostly stood out was her impressive ability to construct shelter and hunt for food. Her remarkable physical and mental resilience also helped her nab the position of runner-up in Alone Season 7.
3. Amós Rodriguez – 58 Days
Amos Rodriguez is a primitive skills instructor who was taught the ways of the wilderness from a very young age. He grew up in the times of the El Salvador Civil War and probably imbibed the art of remaining tactful and alert during times of conflict, paranoia, and desolation. However, Rodriguez was sort of a dark horse at first, not many saw him as a top contender. Thankfully, he skillfully turned things around with his excellent fishing and foraging skills. It would be nice to see him on shows similar to Alone.
4. Callie Russell – 89 Days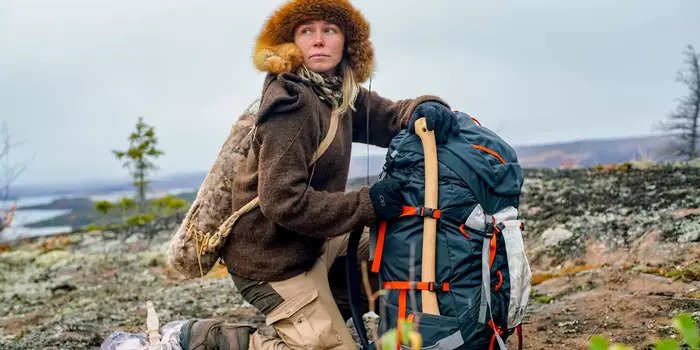 Callie Russell was one of the fan favorites in Season 7 of Alone. As an ancestral Living Skills Instructor living in the Flathead Valley of Montana, Russell was already used to life away from the city. In 2010, she was living in the wild with a herd of pack goats as company. In the reality series, her foraging and hunting skills helped Russell adapt to her surroundings with impressive speed. However, just at the tail-end of the show, she had to be medically evacuated because of frostbite on her toes.
5. Mark D'Ambrosio – 44 Days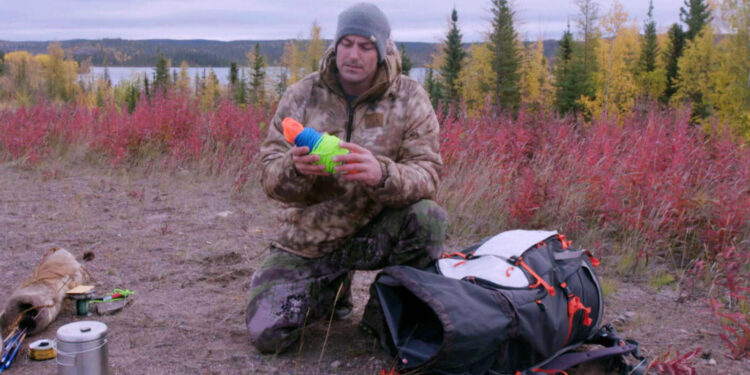 Mark D'Ambrosio was another fan favorite in Alone Season 7, largely due to his impressive skills in fishing and trapping. D'Ambrosio served in the U.S. Marine Corps and partook in a number of special operations. As a veteran, he honed his skills and became a Sniper and Survival Skills Instructor in Colorado. On the show, he was known for his resilience and determination, as he persevered through several health issues and injuries during the competition. In the end, it was Trichinosis that made him wave a sad goodbye to the show 44 days in.
6. Joe Nicholas – 44 Days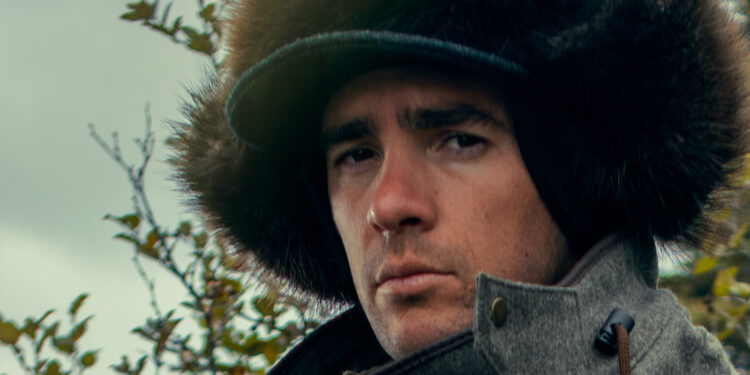 Joe Nicholas was one of the most experienced competitors in the season and brought with him a wealth of survival skills. The budding biologist lost his home to one of the California wildfires in 2018. Still, that didn't deter him from continuing his work in research and land management. Nicholas brought that experience as a seasoned naturalist, builder, geographer, and wilderness traveler to the savage wilderness surrounding Łutselk'e. He also proved to be a skilled hunter, fisherman, and forager, showcasing his vast knowledge of the wilderness.
7. Joel Van Derloon- 40 days
Van Der Loon is a world traveler who has a deep connection to ancient civilizations. He was raised in a small sugar cane community in South Africa and later moved to an off-grid location in Tanzania. Since then, this avid adventurer has visited up to 40 countries, teaching celebrities, families, military personnel, and children about bushcraft. He brought his knowledge of surviving in the wild to the show and displayed some really impressive fishing, shelter-building, and archery skills.
8. Keith Syers- 22 Days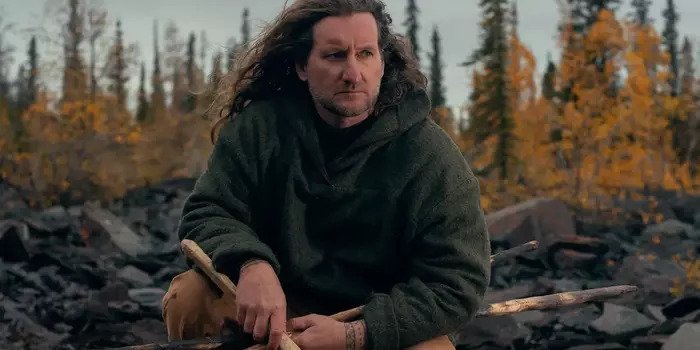 Syers is a member of the American Mountain Men organization, so it's safe to say he already knows how to walk the walk. The Organization requires its members to live off the land using century-old equipment and minimal intervention. However, it seems not much of that prepared Syers for the unpredictable, blistering winters in the North Western Territories. Syers had to survive the numerous challenges brought on by Great Slave Lake. In the end, it was a bout of food poisoning and an infection that made him tap out.
9. Correy Hawk- 12 Days
Hawk is a Traditional Bower by profession who served in the U.S. Marine. He started his own business crafting primitive bows, quivers, and arrows and brought that skill set to Season 7 of Alone. As he mentioned from the beginning, only an injury would make him tap out. Unfortunately, just as Hawk was putting his fine crafting and fishing skills to the test, he sustained a serious knee injury and had to be medically evacuated.
10. Shawn Helton- 10 Days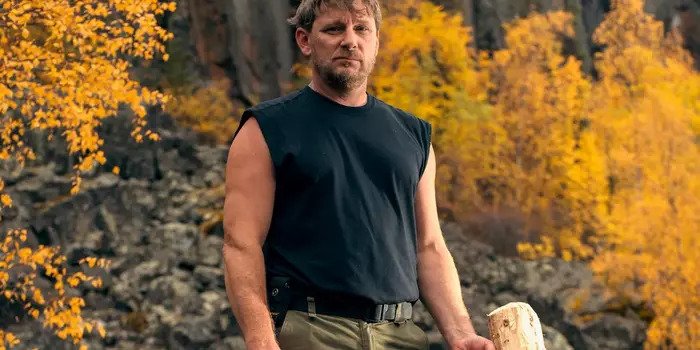 Helton may have been the first to leave the wilderness in the first episode of Alone Season 7. However, that was still enough time to win the admiration of many. The tool maker, who lives in a quaint town in Tennessee, mentioned that coming on the show was a dream come true. Thankfully, he was able to find a number of items scattered around the location where he was dropped off.
Helton was practically thriving for the first few days and even managed to turn a boat part into a hut tub. He also used juniper to cover his private parts and joked about promising his wife not to get naked on camera. Unfortunately, it was a 'seemingly' small mistake that made Helton decide to call it quits only 10 days in. You can also read what to expect on Season 9.