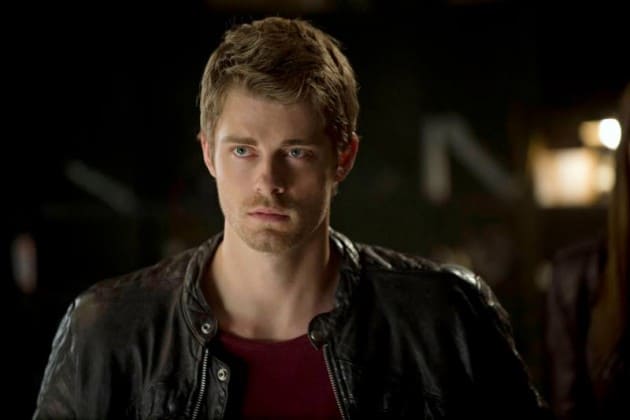 The Inhumans are coming to Agents of S.H.I.E.L.D., and we're about to get to know a particular one pretty well. As first reported by Marvel.com, The Tomorrow People's Luke Mitchell has been cast to play an Inhuman in ABC's Marvel series when it returns from hiatus in March.
According to Marvel, Mitchell will make play "a charismatic Inhuman named Lincoln, who has an important role to play in Skye understanding the true extent of her transformation."
"With the revelations surrounding Skye's true identity in the Winter Finale, we knew we'd be introducing more Inhumans as our story progressed," said Jeph Loeb, Marvel's Head of Marvel Television and an executive producer on Agents of S.H.I.E.L.D. "The charming energy Luke brings to the role will make him a character to watch as we continue our season."
As mentioned above, Mitchell is most well-known in America for his role as John Young in The CW's The Tomorrow People. However, his past TV credits also include roles on major Australian TV series, including Home and Away, H2O: Just Add Water (which also featured fellow Australians and CW stars, Phoebe Tonkin and Claire Holt of The Vampire Diaries and The Originals), and Neighbours.
As S.H.I.E.L.D. fans know, in the show's winter finale back in December, Skye (Chloe Bennett) was exposed to Terrigen Mist after the obelisk had been delivered to the underground city, causing her transformation and confirming what many of the show's viewers had long suspected: Skye's true identity is that of Daisy Johnson, an Inhuman also known as Quake.
Agents of S.H.I.E.L.D. returns on Tuesday, March 3, at 9 p.m. on ABC.
[Photo via The CW]