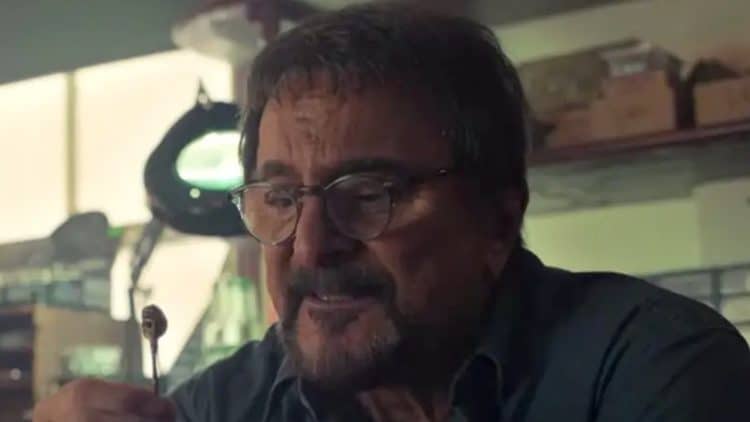 Tom Savini's career is a prime example of why it's important to follow your dreams. Instead of sticking to just one lane in the entertainment industry, he has found success doing multiple things. Over the years, he has become widely known and highly respected for his work as an actor, director, special effects makeup artist, and stuntman. To put it simply, there's almost nothing Tom Savini can't do. Recently, however, the attention Tom has been getting isn't due to his work. He was hospitalized after being hit by a car in Pittsburgh while riding his bike. Although he had to cancel some upcoming appearances, Tom is expected to make a full recovery and he should be back to doing what he loves in no time. Keep reading for 10 things you didn't know about Tom Savini.
1. He Had The Chance To Work On Pet Semetary
Tom's resume includes a lot of great projects, and Pet Semetary is another one that could've easily been added to his list of credits. According to the Horror News Network, Tom was given the opportunity to direct the now-classic horror film Pet Semetary, but he decided to turn it down.
2. He's A Veteran
After attending college for three years at Point Park University, Tom decided to enlist in the United States Army. During his time in the military, he served as a combat photographer in Vietnam. Due to the job, Tom photographed some very brutal images. Seeing gory things in real life has heavily influenced his style as a special effects makeup artist.
3. He's Active On Social Media
Despite now being in his 70s, Tom is actually up on the latest when it comes to social media. He has large followings on both Instagram and Twitter and he is very active on both platforms. He loves using social media as a way to share updates on what he's working on and to interact with his fans.
4. He Studied At Carnegie-Mellon
After returning from the Vietnam War, Tom enrolled in school at Carnegie-Mellon University in his hometown of Pittsburgh. He became the first undergraduate student in the school's history to earn a full fellowship in the acting and directing program. It's unclear what year Tom graduated.
5. He's An Author
Tom is best known for his work in the entertainment industry, but what many people don't know is that he's also a published author. He has released several books over the years including Grande Illusions : The Art and Technique of Special Make-Up Effects and Bizzaro! There's no information on whether he plans to write any more books in the future.
6. He Enjoyed His Time During Quarantine
Due to COVID-19, people all over the world found themselves spending more time at home than they ever could have imagined. For many people, including those in the entertainment industry, this time was very stressful because it meant work was on hold. Tom, however, didn't mind his time in quarantine. He told Consequences of Sound, "I'm enjoying the hell out of this. The one thing that lockdown has taught me is that I will never say again, "When I have time I'll do this or I'll do that." It's taught me, "You make time for what you want."
7. He's A Teacher
In addition to sharing his talents with the world through his work, Tom also likes to share his knowledge with the next generation of special effects makeup artists. He has been teaching for several years and takes pride in teaching his students how to come up with authentic and creative looks.
8. He Believes In The Power Of Dreams
Dreaming is something that we've all done at one time or another, but unfortunately the older we get the less it is encouraged. Tom, on the other hand, believes that dreams are a very powerful thing. During an interview with Slash Film, he said, "We're all special effects people in our minds. Look at your dreams, OK? This, to me, is like the biggest deal that people don't give enough thought to. When you're dreaming, your thoughts are creating a world just as solid as this table." Tom even credits his dreams with helping him come up with some of his ideas.
9. He's A Family Man
Tom's career may seem like the most important thing in his life, but it's really his family that brings the most meaning to his world. That being said, Tom has always been somewhat private about his personal life. However, we do know that he is a proud father, grandfather, and husband.
10. He's A Fencer
Tom has always been the kind of person who likes to stay active, and fencing has become one of his favorite ways to do that. He is a very skilled fencer and has been been working on his skills for many years. Tom has even competed in various tournaments although it's unclear if this is something he still does.