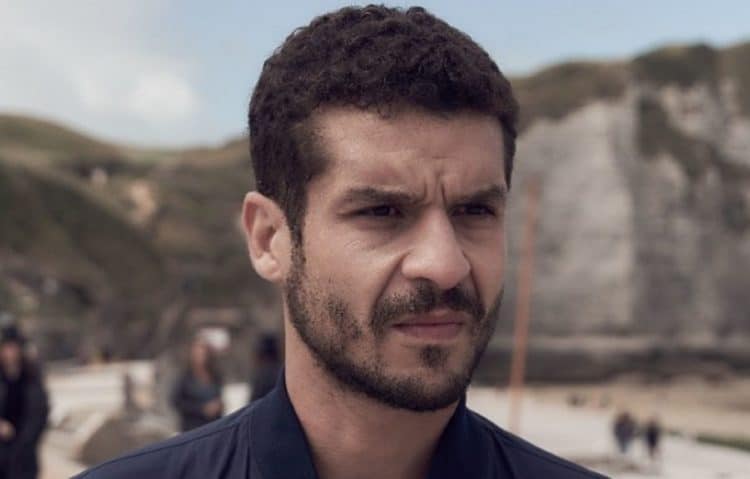 Soufiane Guerrab is only in his early 30s, but he's already spent nearly half of his life acting professionally. The talented French actor has always had the natural ability to entertain viewers and he's gotten some great opportunities because of it. Over the course of his career, he's built a resume that now includes more than 30 on screen credits. He is best-known for his roles in shows like Tony's Revenge and Moloch. In 2021, he got another huge opportunity when he appeared in the Netflix series, Lupin. Although it is a French series, it has become popular all over the world. Continue reading for 10 things you didn't know about Soufiane Guerrab.
1. He Has No Formal Acting Training
Anyone who has ever seen Soufiane act probably felt like they were watching him do something he was born to do. While it may be true that he was destined to act, he wasn't always on that path. During an interview with Hollington he said, " I would never have imagined myself being in films. I'm lucky, it's only good, positive. But I'm a self-taught person, I've never taken a course. I didn't follow the classic path."
2. He Has Algerian Roots
Soufiane was born and raised in France and he is very proud of his home country. That being said, his family is originally from Algeria although there doesn't seem to be any details available about his family or his upbringing. As far as we can tell, Soufiane still lives in France.
3. He Loves Meeting New People
There are lots of actors who have shared that outside of their work they're actually very introverted people. Soufiane can't relate. He is an extrovert and he loves getting the chance to meet new people and connect with the ones he already knows. When he has time off from work, you can usually find him out enjoying other people's company.
4. He Is Passionate About Taking Care Of The Environment
On a daily basis, humans contribute to countless amounts of pollution. Soufiane thinks this is something we all need to be a little bit more mindful of. He told Hollington, "…we are not alone on this planet. We have to know how to live in harmony with all that is around us, be it plants, animals … I have the impression that we're a bit the little thugs on this planet. We're the only ones messing around."
5. He Is A Musician
The world may think of Soufiana as an actor, but he links to think of himself as an all around actor. That said, he is also a talented musician and similarly to acting, he has no formal training. In more recent years, he has put his love of music to the side so that he could focus solely on acting.
6. He Would Love To Do Theater
So far, Soufiane has spent his entire career in front of cameras. Since he doesn't have formal acting training, he didn't get the theater experience that a lot of actors have. While he's enjoying all of the on screen work he's been doing, he would eventually like to give theater a try one day.
7. He Is Very Active On Social Media
People who are interested in keeping up with Soufiane on social media will be happy to know that he's a very active user. Although Instagram is the only platform he has a verified account on, he posts on a regular basis. His content is mostly related to his acting work. He currently has nearly 20,000 followers.
8. There's No Specific Role He Dreams Of Playing
Most actors will tell you that there's one role they've always wanted to play, but that isn't true for Soufiane. There's not a particular role he looks forward to playing in the future. Instead, he is excited about any and all opportunities that may come his way.
9. He Has A Simple Approach To Style
The fashion industry and the entertainment industry have always had a good bit of overlap, but Soufiane isn't the type of actor who has a strong passion for fashion. While it's clear that he always likes to look his best, he has a very casual approach to style and just likes to make sure he's always comfortable.
10. He Doesn't Like Routines
If you're looking for someone who appreciates the predictability of a routine, Soufiane isn't your guy. While talking to Hollington he said, " I hate routine. I hate knowing what I am supposed to do next week – I hate it. Every day is improvisation … more or less, eh? Apart from when I have dates, when I have to be on time somewhere."
Tell us what's wrong with this post? How could we improve it? :)
Let us improve this post!