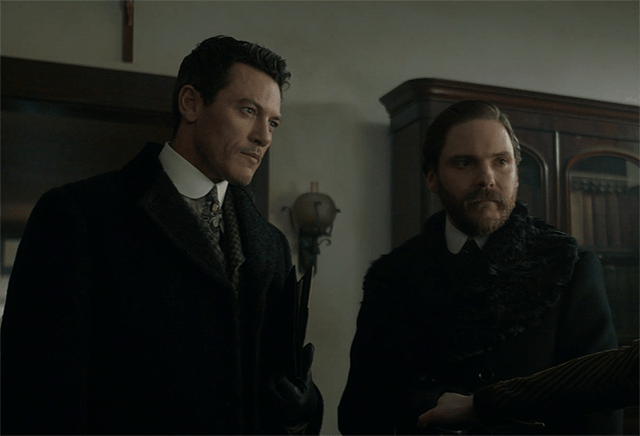 An alienist is a rather outdated term for either a psychiatrist or a psychologist. It still sees use in the context of the legal system, where is the name for the professionals who are responsible for determining whether someone is capable of standing trial or not. However, even then, said individuals tend to be called forensic psychologists rather than alienists, meaning that the latter has been more-or-less relegated to the realm of fiction set in former times.
What Is The Alienist?
For example, there is The Alienist, which is a crime novel that came out in 1994. Said novel was centered around a fictionalized Theodore Roosevelt in his role as the police commissioner of New York City charging an alienist named Dr. Laszlo Kreizler and others with finding the serial killer behind the murders of boy prostitutes. The Alienist proved to be a best-seller, so much so that it launched a book series while the film studios started thinking of ways to bring it to the movie screen. However, the efforts to bring the book to the movie screen were plagued with problems, with the result that they went nowhere in the end even though they had proceeded to the point of searching for filming locations.
Now, a new TV special called The Alienist will be released on January 22 of 2018. In total, it will consist of eight hour-long episodes, with each episode having had $5 million for its production budget. Since the TV special is so close to being released on TNT, there is a fair amount of information that has been made available, which should prove useful to interested individuals.
What Can People Expect from The Alienist?
For starters, the cast is known at this point in time. For example, Dr. Laszlo Kreizler will be played by Daniel Bruhl, who might be recognized by his role as Frederick Zoller in Inglorious Bastards as well as his role as Helmut Zemo in Captain America: Civil War. Furthermore, Kreizler will be joined in his investigation by a newspaper illustrator named John Moore, who will be played by Luke Evans, and a police secretary named Sara Howard, who will be played by Dakota Fanning. For those who are curious, Theodore Roosevelt will be played by Brian Geraghty, who has been a regular sight because of projects such as The Hurt Locker, Boardwalk Empire, and Chicago P.D.
As for the rest of the people involved in the production, a fair amount of information is known about them as well. For example, it is known that Cary Fukunaga was the one who had been the first choice to direct the TV special, but she became unavailable because of scheduling conflicts. As a result, she was replaced by Jakob Verbruggen, though she remains involved with the project as one of its seven executive producers.
Regardless, people who are interested in crime dramas should consider checking out The Alienist when it is released at the start of 2018. This is particularly true if they are interested in period dramas as well, since the TV special will be set at a time when forensic psychology was still in its earliest stages. As a result, it is not unreasonable to assume that The Alienist will be similar but not quite the same as other TV shows in its genre, which might interest some viewers who have become jaded.