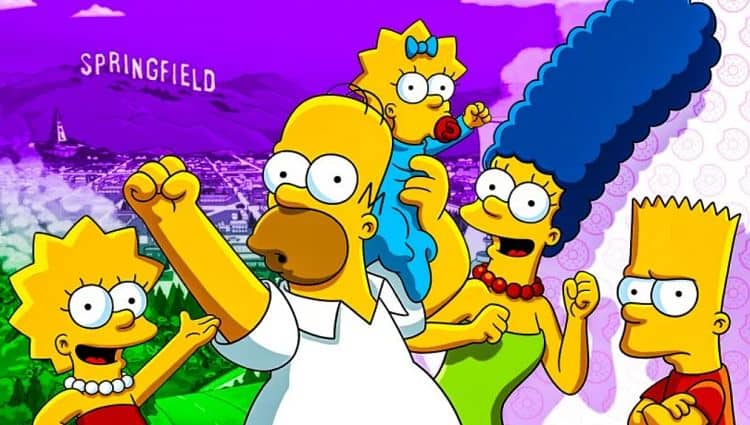 Bart Simpson is easily the most famous 10-year-old to [n]ever really exist. Since The Simpsons were introduced to the world more than 30 years ago, Bart and his antics have become an important part of pop culture. If you've been a fan of the show since the early days, you probably think you know everything there is to know about good ole' Bart and the rest of the Simpson family. However, there's a theory floating around the internet that threatened to change everything you thought you know about Springfield's most well-known family. Keep reading to learn about an interesting theory about Bart Simpson that completely changes the game.
This Theory Might Just Blow You Away
Since the beginning, The Simpsons has always been a pretty straightforward show. However, some fans are opening doors to the idea that there is a lot more to the show than anyone realized. A Reddit user named Allyjoseph suggests that everything we know about Bart isn't what it seems. Allyjoseph references an episode from season two in which Bart gets hit by a car. Instead of recovering and moving on with his life as we all thought he did, Allyjoseph has another idea. They claim that after being hit by the car, Bart fell into a coma and everything we've seen on the show since has only been happening in his mind.
To support this theory, Allyjoseph listed the following points:
"This theory explains why no one ever ages. Bart doesn't have any knowledge of older Simpsons-world characters as he has never seen them and hasn't aged himself.

This theory explains how and why Homer jumps jobs when he feels like it, Bart wants an exciting Dad who takes risks, not the workaholic he once had.

This theory explains why no matter how high he falls, how badly he gets injured, Homer can not die. Its not like a usual cartoon where characters die and come back, its not a cartoon where people do not die…

This theory explains the reason why the show went from hard hitting real life problems to having crazy-cat ladies and episodes where the Simpsons are beavers and Grandpa is a love testing machine."
Although there are lots of users who don't seem to buy into this idea, they still think it's an interesting concept. One user, fartsandcraps666, even came up with a cool idea for the series finale if the coma theory is, in fact, true. fartsandcraps666 writes, "A cool way to end The Simpsons using your theory in mind, would to show Bart waking up from his coma. He's a full grown man (with scruff similar to Homer or Abe's). He opens his eyes to see an elderly Dr. Hibbert welcoming Bart back from his sleep. Since it's the final episode, Bart recounts a few of his memories he has fabricated in a clip show format."
While it's true that no one wants to think about The Simpsons ending, fartsandcraps666 idea for a final episode would be a great way to wrap up the story if Bart really is in a coma.
Is There Truth To This Theory?
Fans coming up with theories about The Simpsons certainly isn't anything new. In fact, there have even been other theories involving comas although they usually involve Homer instead of Bart. That said, however, most of these theories live and die on the internet. No one who is officially involved with The Simpsons has confirmed, denied, or commented in any way regarding this theory. Chances are, this idea will never be directly addressed. Still, though, it can be fun to come up with creative ideas to explain things in The Simpsons and other shows. At the end of the day, being able to share theories like this creates a sense of community among fans, and it's what makes shows like The Simpsons so special.
What's Next for The Simpsons?
People can say what they want about The Simpsons, but no one can take away from the fact that it is one of the most iconic shows to ever grace our screens. Now in its 33rd season, The Simpsons is the longest-running show on the air. Lots of things have changed since The Simpsons' story began, but one thing that hasn't is the fan's love and respect for the series. Fans will be happy to know that the show has already been renewed for a 34th season which is set to premiere in the fall of 2022. During that season, the show will reach its 750th episode.
Tell us what's wrong with this post? How could we improve it? :)
Let us improve this post!