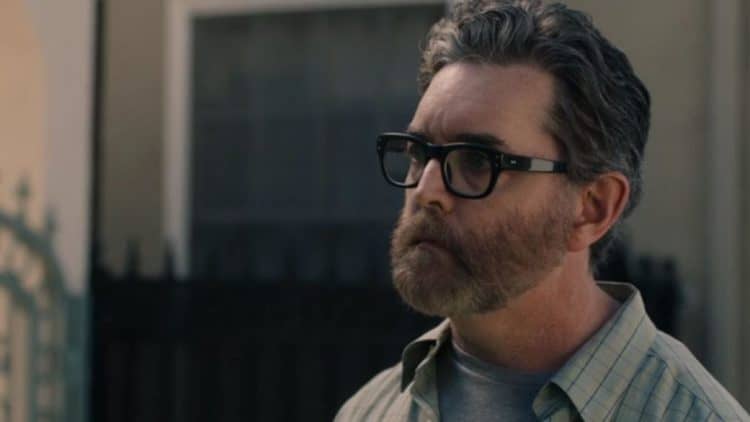 If you haven't been keeping up with Timothy Omundson, we'll forgive you because he's a tough guy to keep pace with. This brilliant, prolific, and incredibly brave actor has been in the news a lot in the last couple of years, but he's been on our screens and our radar for a lot longer. Like many actors we're interested in, we decided to take a more in-depth look at this fascinating and diabolically handsome actor. Here are ten things you didn't know about Timothy Omundson.
1. He Can Sing
Fans of Glavant probably knew this fact, but Timothy has a stellar singing voice. If you haven't heard him, then it's well worth the time to take a break and listen to some of the many songs he's sung over the years. We love his rendition of Like a Prayer because it reminds us just a little of Elvis, who would have done a stellar version of this song.
2. A Stroke Nearly Ended His Career
In 2017 Timothy suffered a severe stroke. He ended up in a wheelchair, and his doctors weren't even sure he'd walk again. However, like a phoenix, Omundson rose to the challenge, and he's back on his feet, sharing that story with the world through the characters he plays on the screen. It must have been terrifying to wonder whether first his life and then his career were down for the count. We're glad he's recovering, and hope to see him perform many more roles before he reaches that final curtain call.
3. Voice Actor
Just like so many singers and actors before him, Omundson has loaned his voice to several animated characters. We adored him as the Robot Chicken version of Nigel Thornberry. He also did several of the 'additional voices' for Castlevania in 2017.
4. He's In Video Games
If that voice sounds a little too familiar, then perhaps you've been playing some video games lately. Timothy has also loaned his vocal cords to a handful of video game characters. He voiced Nathan Zachary in Crimson Skies: High Road to Revenge and Aric Jorgan in Star Wars: The Old Republic as well as doing several of the characters in Star Wars: Knights of the Old Republic II- The Sith Lords.
5. Don't Argue With Him
If you don't like what Timothy Omundson has to say, maybe you should keep it to yourself. We're not trying to be rude, but he has a history of winning debates. When he was younger, Omundson was the Washington State Debate Champion in Dramatic Interpretation two years in a row. That's a pretty impressive achievement in arguing, so he knows how to make his point until it sticks. We can admire a man with a well thought out rebuttal.
6. Supernatural Wrote Him In As Cain
Lots of actors and actresses spent time on the Supernatural set. After all, the show has run for an impressive fifteen seasons. However, most of those actors had to audition for parts that were already in the script. In Timothy's case, they wrote him in as Cain on purpose. He does make an outstanding fiend after all. We can't imagine anyone playing the role better, and we certainly enjoyed the episodes he contributed to among our favorites.
7. Family Life
When he's not on set, which seems rare, Omundson has a lovely family at home. He's been married to his wife Allison, aka Allie, since 1997. Twenty-two years of marriage is nothing to sneeze at, especially in the fast-paced environment of Los Angeles, California. The couple has two daughters, Lily and Nora, together. His girls are roughly 17 and 15 now since Lily was born in 2002, and Nora joined the Omundson family two years later in 2004.
8. He's Hilarious
If you read his Twitter, and you really should, the first thing you notice is that, in addition to supporting Mandy Moore, Timothy Omundson is absolutely hilarious. His self-description reads as follows: "A Jiminy Cricket Singin & dancin mutha f%#@" ~PagetBrewster Semi pro Astronaut, Actor OccasionalBounty Hunter." There are plenty of other gems to be found within his feed, including some hysterical and poignant retweets and lots of his own thoughts. We always appreciate the ability to get the inside scoop, and social media has created an era of unprecedented access to whatever people happen to be thinking at any given time.
9. Started Theater at Age 12 and Never Looked Back
It should come as no surprise that someone like Timothy knew pretty early on that he liked being on stage. Actors have started younger than twelve, but most of them lived in Hollywood at the time. Though he was born in St. Joseph, Missouri, his family moved to Bellview Washington, which is just outside of Seattle. Young Tim got his start at the Seattle Children's Theater and The Empty Space. From then on, the stage was his life. During his high school years, when other young men were playing sports and getting after school jobs, he was interning at various theaters. During the summer of his Junior year, he studied away from home at the American Academy of Dramatic Arts in New York City. After graduation, he moved on to the University of Southern California where he graduated with a Bachelor of Fine Arts in Theater
10. Timothy Loves Monty Python
A comedy lover through and through, those who saw him play the bizarre King Richard on Galavant might have detected more than a smidge of Monty Python in that performance. Many areas of the USA didn't get the BBC in the pre-internet era, but Seattle did. Richard grew up watching Monty Python and clearly the humor of that ingenious troop of comedians stuck with him. All we can say is… Well, that explains a lot.
Final Thoughts
We were sad to hear about Timothy's stroke when it happened, but we couldn't be happier that he's such a fighter. Hopefully, we'll be hearing him sing, joke and argue people into the ground for decades to come. Around here, we see a lot of talent every day, but Timothy Ormundson is genuinely one of our favorite people to see on screen. Whether he's playing a dastardly villain, a curmudgeonly older man who is recovering from a stroke or a hysterical oddball, Omundson never fails to entertain us. Do you have a favorite film or show that he played a part in? Tell us about it in the comments section below.