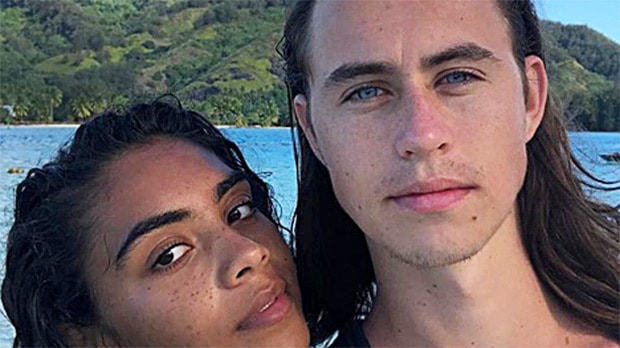 Nash Grier has been on most internet searches lately since he announced that he and his fiancé were expecting their first child. The social media personality made his mark through the defunct Vine, and the fans followed him to his other social media accounts. As we wait for him to become a father, let's learn more about how he has fared on with his career and personal life.
1. He loves traveling
If you are a keen follower of Nash's Instagram account, then you must have noticed the numerous photos he posts flaunting the various places he has visited. Nash has been to Indonesia, Jamaica, Australia and many more.
2. He accused Teen Choice Awards of being rigged
Defeat should not discourage anyone but rather be a sign that one needs to improve their skills. Nash Grier, however, does not take kindly to being defeated as evidenced by his reaction to the Teen Choice Awards. Nash accused the awards of being rigged and even left saying that he was hungry, but it was clear that was not the reason.
3. Smoking weed caused a rift between him and Cameron Dallas
Friends have been known to drift apart when they no longer share the same principles or lifestyles. It is hard to be friends with someone who will go out parting and traveling when you prefer to stay at home. Well, that was the case with Cameron and Nash, whom we have known to be friends since their teenage days. Taylor Caniff, however, disclosed that the two friends drifted apart because of their different lifestyles. While Nash enjoyed smoking weed, Cameron could not party like that. Cameron wanted to be productive, and when you are high, you can barely get anything done. Taylor also clarified on Superfame that he also does not support smoking weed and Nash lost respect for the habit.
4. Teenage girls have a weak spot for him
Nash may have an opinion of how teenagers should be so they can get a boyfriend, but perhaps the only man they are interested in is him. According to HuffPost, when he was in Iceland, he tweeted he was in a mall, and barely a few minutes later, 5,000 teenage girls were at the mall. The number was so huge that even the mayor commented the town had never seen such a fan base even when the Beatles had visited three decades earlier. Still in St. Louis, Nash then 16, was with his friend Cameron Dallas and brother Hayes in a mall. A flock of teen girls could not help but go to gaze at the handsome teenagers. The girls clicked away their phones, capturing the pictures of the young men who they proclaimed to be so hot.
5. He has had to delete some of his posts on Vine
Being on social media and especially when you have millions of fans means you have to be very careful with whatever you post. One comment can make or break you, and Nash knows this all too well. When he said that the HIV test was a gay thing, the backlash was probably not what he was expecting. After a second thought, Nash took down the video but unfortunately, the internet does not forgive so quickly and his day of reckoning was around the corner. Tyler Oakley tweeted the video saying it was dangerous since Nash was stereotyping gay people as the only ones affected by HIV. Nash showed he does not learn because earlier on he had shared his views about what men want in a girl. Nash deleted the video but not before being labeled as sexist as it was shared on other channels. We hope he now has learned to filter his opinions because the videos may have cost him future endorsement deals.
6. He has been accused of apologizing to his fans to maintain his fame
No one hates a forced apology because then it is not an apology and Nash has been accused of apologizing to keep his fan base. He was sorry for saying the HIV test is a gay thing, but Ariel Winter did not think he was sincere. Ariel could not understand how one person can keep saying a lot of terrible things and then apologizing thinking that it will set everything straight. She, therefore, said Nash should have known the impact of his words. Ariel further added that being young and naive is not an excuse because even at 14 Ariel knew teenagers committed suicide from such comments. She said that Nash only stopped using the homophobic phrase after it affected his bank account and fame.
7. He has been a product endorser for different brands
There is no one better placed to help sell your product than one who has a massive following. Therefore Nash, alongside other social media personalities were sourced by Aeropostale to be the faces of their new line. The public did not welcome the move with most calling it poor brand management and lack of a capable public relations team. The backlash was because Nash was at the time facing a lot of criticism for his homophobic comments. However, Aeropostale was not the only company that thought Nash was the ideal product endorser; Mudd did too. When Mudd wanted to market the denim collection aimed at the millennials and Gen Z consumers, they thought Nash, Jordyn Jones, and Lauren Riihimaki were the best option for product endorsement deals.
8. He did not want to be on social media in high school
Nash is one person who has gone through many phases of wanting to be all over the internet and at times giving it up completely. In this age, even our grandparents use the internet, and some have social media accounts. Therefore at ten, Nash was already making videos and using his imagination to pretend he was on the moon or a roller-coaster. Maybe he got tired of it all and wondered what the hype was all about because, in high school, he did not want anything related to social media. However, the environment one keeps always affects one's decision, so after one year of resisting, he got sucked back in, and the rest is history.
9. How he deals with online hatred
Most celebrities and even ordinary citizens have been victims of trolls. However, how we react to such situations is what matters to avoid giving the perpetrators power over us. It took a long time for Nash to realize that hatred only begets hatred. Therefore whenever he found a rude comment online, he would respond with a nastier comment, but that is what happens when you are young with little experience. Nash now has changed how he reacts to the hatred he receives; he transforms negative energy into positive energy.
10. He loves challenging himself
They say that the comfort zone is a comfortable place, but nothing ever grows there. Nash is determined to get out of his comfort zone, and he told Vogue that acting helps him to do so. According to Nash, people are used to seeing only one side, but when he assumes different characters, they see a different side of him even if he is only acting. To him, the character was put on his path for a reason.