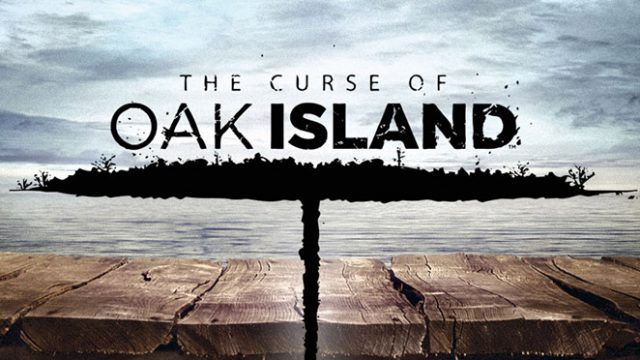 Like its name suggests, The Curse of Oak Island is centered around Oak Island, which can be found off of Mahone Bay in Nova Scotia, Canada. To be exact, the reality TV show is centered around the supposed mystery of Oak Island, which claims that there is treasure buried somewhere in a location called the money pit. Considering that a single season of The Curse of Oak Island has been said to cost millions and millions of dollars, that name is an apt one, particularly since the excavations started up in the 1800s
After more than 40 episodes separated into four seasons, I think it's time to stop following The Curse of Oak Island for the following reasons:
Nothing Has Been Found
It is important to note that the money pit has been excavated again and again over the decades. As a result, it should come as no surprise to learn that the people behind the reality TV show have found nothing besides signs that people have been visiting Oak Island for some time, which is not earth-shaking news. For example, they found some coins as well as some military paraphernalia from the mid 17th century, which is rather unsurprising when a former British soldier is known to have lived on Oak Island at around that time.
Furthermore, they found a gold-plated button, which was actually from a previous excavation. Summed up, that is year after year of next to nothing in exchange for enormous expenditures of time, effort, and money. Never mind all of the previous failed excavations that have launched over the last two centuries.
There Are No Plausible Stories of Secret Treasure
The single funniest part about The Curse of Oak Island is that there are no plausible stories about secret treasure being buried somewhere on Oak Island because the whole business started up when someone spotted a sunken piece of land that they thought might be a sign of secret treasure. In other words, the stories of secret treasure started up after the excavations rather than the other way around, which would have been much more sensible.
Furthermore, the stories that have been invented since that time have been less than impressive, to say the least. For example, pirate treasures is improbable because there is one historical case when William Kidd buried part of his treasure so that he could use it as a bargaining chip in his upcoming trial for piracy, which was excavated soon after so that it could be used in that precise trial for piracy.
This is unsurprising because pirates were desperate men with not much in the way of long-term prospects, meaning that they had plenty of incentive to spend their money as soon as possible instead of storing it for a future that would not come. Other stories are much worse, as shown by the examples brought up on The Curse of Oak Island, which include but are not limited to the Ark of the Covenant, the crown jewels of Marie Antoinette, and even proof that Francis Bacon was the one who wrote Shakespeare's plays rather than Shakespeare himself.
Sensationalism Has Lost Its Impact
Initially, it could be argued that The Curse of Oak Island was fun to watch because of its silliness. After all, all of these theories about what could be buried in the money pit can make for great TV so long as the presenters are entertaining and the theorists are passionate. Unfortunately, there is a limit to how long pure sensationalism can carry a reality TV show for the simple reason that it becomes harder and harder to believe in it when it delivers nothing but failed promises of finding secret treasure.
For that matter, watching the people behind The Curse of Oak Island continue to make their promises has become rather irritating as well because of the sheer manipulativeness of the marketing. As a result, I am not just giving up on the reality TV show because I am bored but also because I am irritated, meaning that it is past time for me to move onto a better TV show instead of sticking with something that has worn out its welcome.