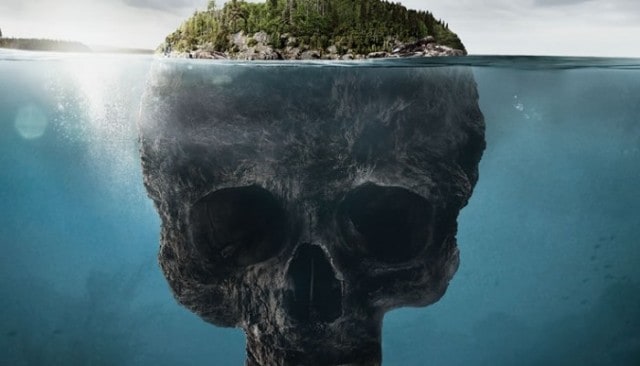 NSBI stands for Nova Scotia Business Inc. Like its name suggests, NSBI exists for the purpose of helping businesses in the Canadian province of Nova Scotia, thus making it rather similar in nature to a wide range of organizations that can be found in a wide range of places. With that said, it is interesting to note that NSBI has a fair amount of independence from the Nova Scotian government, which was provided to it because of the latter's concern over micromanagement.
Regardless, one of NSBI's functions is to provide funding for the purpose of making the province of Nova Scotia a more pleasing place to set up business operations. Of course, this extends to the production of both movies and TV shows, which is why NSBI has something called the Nova Scotia Film and Television Production Incentive Fund under its umbrella. Recently, the announcement was made that NSBI would be using said fund to provide the production of The Curse of Oak Island with $1,926,689 in funding, which makes sense because the titular island is one of the more than three hundred islands that can be found in Mahone Bay off of the Atlantic coast of Nova Scotia.
How Much Funding Is the NSBI Providing The Curse of Oak Island?
Funding from the incentive fund is provided on the basis of whether the production is buying products and services from Nova Scotian businesses. To be exact, productions have to be buying either products, services, or labor from Nova Scotian sources, which are totaled up before being used to calculate the amount of funding to which the production is entitled. In this particular case, The Curse of Oak Island was said to have spent $5,070,366 in eligible costs, which is why it received $1,926,689.
What Does the NSBI Get Out of Its Funding?
The logic behind the funding process is rather simple and straightforward in nature. By providing funding, NSBI makes Nova Scotia a less expensive choice to film both movies and TV shows, thus increasing the chance that productions will choose said province rather than some other place to set up in. This is beneficial for Nova Scotia because a production will spend more than what it receives in funding, which means more revenues for Nova Scotian sources of products, services, and labor. Some of those revenues will be saved up, but the rest will be spent on making other purchases from other Nova Scotian sources of the same. As a result, each dollar that is spent by productions filming in the province will actually result in much more than a dollar's worth of activity in the Nova Scotian economy, thus making it that much healthier.
Of course, there are more long-term reasons as well. For example, the more filming that is carried out in Nova Scotia, the better the chance that other productions will choose to set up in the province as well, which is something that could result in a much healthier sector. Furthermore, something like The Curse of Oak Island can create a lot of interest in the province of Nova Scotia, meaning that it could bring in other people who are interested in seeing what the province can offer them. As a result, it is no wonder that NSBI and other organizations of a similar nature are so willing to offer funding to interested parties once their requirements have been met.
Tell us what's wrong with this post? How could we improve it? :)
Let us improve this post!