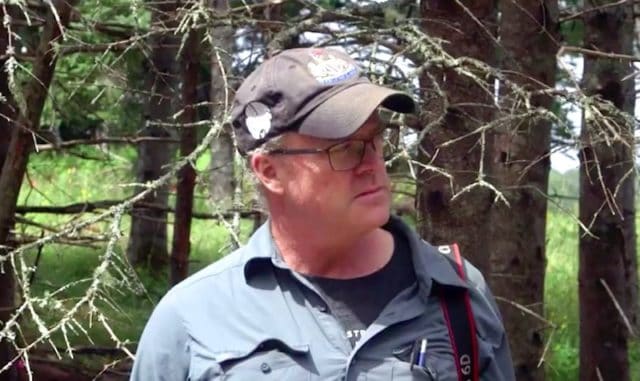 Battles to have expert archaeologists on The Curse of Oak Island have finally born fruit with the inclusion of Laird Niven to the series. He returns to your screens, and his primary responsibility is to oversee future dig-ups on the show. The archaeologist will also help the team with their treasure hunting exploits. He makes a comeback after featuring in the 4th season where he made an appearance in the 2nd episode to scrutinize a mysterious "hatch" that had been uncovered.
One of Nova Scotia's top archaeologists, Laird, has taken part in various exciting digs in the past.Together with a team of other professionals, he was involved in a dig in in Halifax where they were investigating the city's early origins in Bellevue house built in 1801. He has been featured in the news a couple of times over the years when projects he was working on have extracted valuable things worth noting. The Curse of Oak Island: 5 Things You Didn't Know about Laird Niven are revealed below.
He is A Newcastle Fan
The chances are that when Niven is not planning or taking part in dig-ups, he is cheering his favorite football team. You can tell from the caps that he always wears on the show that he supports Newcastle United a British Soccer team.
Laird is a University Graduate
Laird Niven has not only worked on one site. He has also offered his expertise to multiple locations across London. He is based in Dartmouth in Nova Scotia where he also attended university.
The Work He does on The Curse of Oak Island is not Conventional
Archaeology work typically demands that the experts carry out their work carefully and slowly. Documenting process is also incredibly precise. A majority of the dig-ups also see the teams working on their knees and hands with tiny tools so that they can get as close as possible to the layers they are working on.
Things are a little different on the island because Niven is working with heavy industrial equipment that is responsible for shifting tonnes of spoil. Professionals are okay with this because there has been extensive excavation work done in the past; thus, a cautious approach may not be as relevant.
Niven only needs to Apply for a License Once
There is a compromise on the island in that Laird will just apply for a license one time instead of every time that they will be digging. Gary can also detect metals without the help of expert archaeologist as long as he is not doing any digging.
Laird had to Cease Excavating Rocks
Laird Niven entry to the show saw him cease the excavation of particular rocks. He spotted some unusual stones where a tree had recently been uprooted. He made this move because he thought that the rocks could have been part of foundations of the buildings. The episode also revealed that they found a spoon bowl which the team suspected might have been a door hinge.