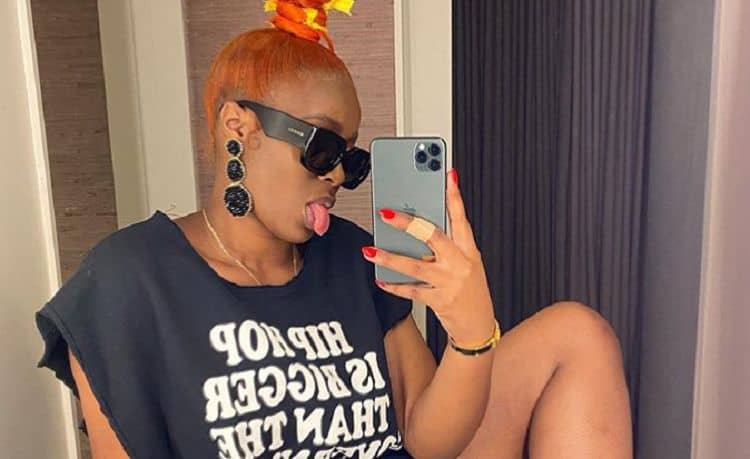 If you haven't heard of Tierra Whack, it's all right. You're going to hear about her at some point, though. She's a rapper and a singer, she writes songs, and she does so much more than that. She's young, she's talented, and she's making a big name for herself. People want to know more about her once they hear her, and they're looking for a chance to see what she has to offer the world. Right now, she's working on becoming a household name, but she will make it happen sooner rather than later. Here is what we know about her.
1. She's Very Young
Tierra Whack is a young woman, but she almost has an old soul. She's so well-spoken and her lyrics are so carefully curated, you'd expect her to be someone a lot older. She's only 25 as of 2020. She was born on August 11, 1995. She's young, but she's wise beyond her years.
2. She's From Philly
To *almost* borrow a phrase from Will Smith, in North Philadelphia born and raised (Fresh Prince was from West Philly, though), she's a Philly girl. But, we will wait a moment while you finish singing that to yourself. Okay, she was born in North Philly. She still lives there to this day, but she did spend some time in Atlanta for school while she was growing up.
3. She's Not Close to Her Father
We aren't entirely sure why, but she and her father are estranged. They do not speak, they have no relationship, and she's not losing any sleep over it. She lives with her mother and her siblings, and it works for her. We know she's the oldest of three, but we don't know the genders of her younger siblings.
4. She's a Writer
She was not secure growing up. Of course, no one truly is. We all deal with our own insecurities, but she had a way of handling her own. She wrote. She spent her time writing to help cope with things going on in her life. It's such a therapeutic and amazing way to handle what you're feeling. Sometimes, just putting pen to paper and letting it all flow without worrying about making any sense is all it takes to unload weight from your shoulders.
5. She Derives Inspiration from Dr. Suess
Let's be honest; Dr. Suess is a genius. He uses as few words as possible, gets an entire story across, and literally makes you come back wanting more. Adults know his work. Kids know his work. His simple kids' books have become major motion pictures. The man was a literary genius, and Tierra Whack knew this. She loved his rhymes growing up, and he inspired her to want to write in a rhyming manner. She did it, it was a hit in school, and she kept going.
6. She's Got A Serious Allergy
Allergies are no joke, but hers are actually no joke. While many of us just suffer when allergy season is upon us, she could die from hers. She has a serious allergy to insects. It's not as common as other allergies, but it's one she has to be very careful of.
7. She Lives A Clean Life
We love this about her. So many people her own age feel they have to do things to make themselves fit in, but she's not worried about it. She's not worried about fitting in. She doesn't have an issue with anyone disliking her for her personal choices. She does not drink alcohol, and she does not smoke cigarettes. Those are things to be proud of.
8. She's Playful
If you take the time to go through her lyrics, to look at her videos, or to do any sort of research on her, you can see that she's a woman who is nothing short of playful. Her work is genius, but it's genius in such a way that it speaks to everyone on their own level. It can come across as the most basic of levels of understanding, yet it's so complex that it's almost magic. Let's just say that she's really, really good at what she's doing.
9. She's Got a Great Attitude
When her old boss at an Atlanta car wash spoke of the young woman who worked for her for six months post-high school graduation, she was quick to point out that even though it was 110 degrees some days, hot, humid, and miserable in the baking hot sun in the middle of summer where this young woman worked washing cars and shining rims, she had the best attitude. It's also apparent to us she values hard work, and both are amazing qualities.
10. She's Having Fun
She's successful and she's killing it, but she's not putting pressure on herself to be perfect or to make changes to her everyday life by pushing herself to go further and further than she is right now. She will always have fun with her work, and she will never allow it to consume her to the point that it takes from what she's doing and feels like a job. Yes, girl.
Tell us what's wrong with this post? How could we improve it? :)
Let us improve this post!