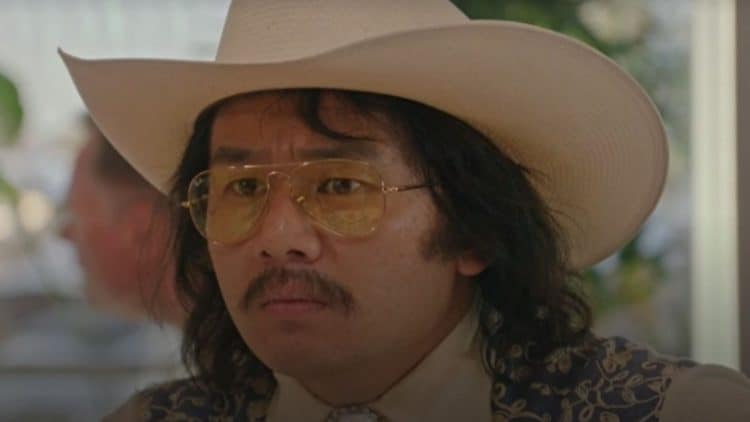 Comedy transcends borders and cultural differences, uniting people through laughter. Malaysian-born Ronny Chieng has mastered the art of bringing smiles to faces worldwide. With numerous TV appearances under his belt, he gained widespread recognition as a correspondent on The Daily Show with Trevor Noah since 2015. Recently, he joined the cast of the comedy series I Am Frenchie. Ronny's dedication to his craft ensures memorable performances. Here are 10 intriguing facts about Ronny Chieng you may not know.
1. A Blend of Cultures
Although born in Malaysia and having spent his early years in Singapore and New Hampshire, Ronny is ethnically Chinese. He takes great pride in the diverse cultures that have shaped his identity.
2. Australian Connection
Ronny attended college in Australia, where he discovered his passion for comedy and launched his career. Despite living there for several years, he never became an Australian citizen or permanent resident. He now resides in New York City.
3. Brand Ambassadorship
Ronny's career success and social media popularity have attracted brands seeking collaboration. In 2019, he served as an ambassador for Visa Australia.
4. Personal Struggles
While Ronny's professional life has flourished, his personal life has faced challenges. He married Hannah Pham in 2016, but the union lasted only two years. Ronny has no children.
5. His Own Show
Beyond his work on The Daily Show with Trevor Noah, Ronny had his own sitcom, Ronny Chieng: International Student, partially based on his real-life experiences.
6. Law and Finance Background
Initially, Ronny aimed to make money through law and finance. He earned bachelor's degrees in both fields from the University of Melbourne before pursuing comedy.
7. Martial Arts Enthusiast
Despite his comedic persona, Ronny is a dedicated Brazilian Jiu-Jitsu practitioner. As a blue belt, he enjoys staying active and relieving stress through martial arts. Check out his Instagram post.
8. Unafraid to Tackle Politics
Ronny doesn't shy away from serious topics. He frequently addresses political and human rights/social justice issues, passionately supporting the movement to stop Asian hate.
9. Advice for Aspiring Comedians
Ronny encourages newcomers to be self-aware and adaptable. In an interview with Forbes, he said, "You got to be very self-aware of what you're doing, whether your material is working or not, because no one else can actually tell you whether it's working or not. You have to know yourself, it's the biggest skill. You have to be aware and then you have to be able to change it up."
10. Award-Winning Talent
Ronny's hard work and dedication have earned him three awards, including the Director's Choice Award at the 2014 Melbourne International Comedy Festival.
Tell us what's wrong with this post? How could we improve it? :)
Let us improve this post!