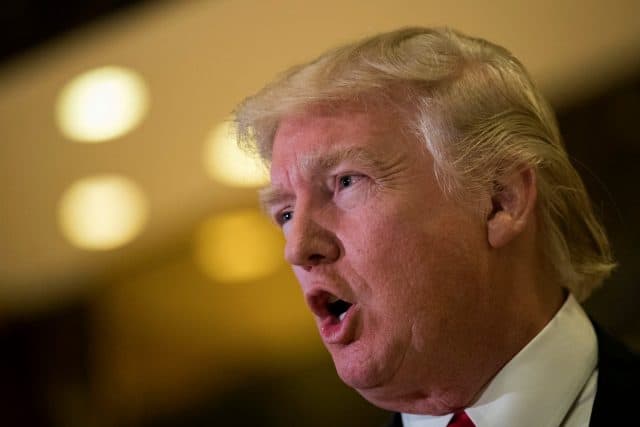 In what's starting to become one of the bigger laughing stock Presidential inaugurations in history, now even ticket scalpers are having to "back out" of the event. Already we've seen numerous musical acts backing out from performing at the ceremony but now people can't even get rid of inauguration tickets on the secondary market. How are we supposed to even report on this event? Oh yeah, we'll get to talk about how low the TV ratings were and how the attention was really on the Women's marches all over the country. Anyway, according to The New York Post
Yossi Rosenberg, a 36-year-old Democrat who voted for Hillary Clinton, told the outlet that he had purchased two tickets to Friday's inauguration from a woman in Westchester County who sold them for $700. Rosenberg thought he would be able to sell them on the secondary market for at least double the price, but the task has proven difficult.
"Nobody wants to buy them," he said. "It looks like I'm stuck with them, I might even have to go." Rosenberg purchased the tickets thinking they would be "in demand." He told the Daily News, "I got offers before I got them, but then I get them and everybody balked." After receiving no interest in the tickets, Rosenberg advertised the tickets on white supremacist websites, according to the Daily News. There was no interest there either. "Someone offered me $200 for the pair," Rosenberg said. "I guess his approval ratings aren't that [high], right?"
Speaking of approval ratings. Rosenberg would be correct. Just to give you an idea of past approval ratings before being sworn in as President, Obama's was at 83% and George Bush's was at 61%. The Donald? 44%. Jan 21st is expected to be one of the largest protest days in American history. Millions are expected to march and rally around the country opposing Donal Trump becoming the next President. Curious to see what Donald's twitter responses will be that day. Newsworthy for sure.
Rosenberg told the Daily News, "I never intended on going, I really thought I'd see some profit. If I don't sell them for what I paid within 72 hours, I'm just going to go."