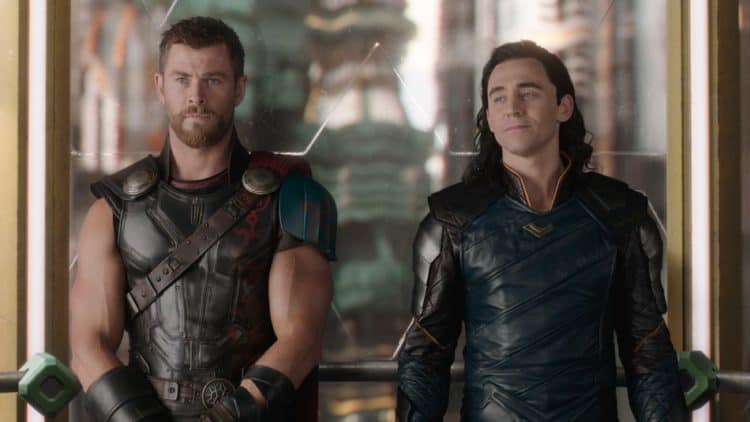 Some relationships are too weird to really understand fully and yet some of them turn in to comical attempts at something that is miles away from the reality, or fiction, that's been spun throughout the history of humanity. Thor and Loki, two of the most popular and most well-known Norse gods in the entire mythology, have been among the many popular deities that have graced the pages of Marvel comics for decades. In fact Thor was one of the founding members of the Avengers, the same team that Loki made his debut against in the first Avengers comics. But there is so much more to the relationship between these two than a lot of people have come to understand over the years, largely in part because the MCU has taken that bit of mythology and really turned it on its ear. If people were to realize just how the relationship is really said to have gone then they might be kind of shocked.
Here are a few things that you might know about the brotherly love between Thor and Loki.
10. The MCU relationship differs greatly from Norse mythology.
In actual Norse mythology Loki isn't really the hardened villain he appears to be, while Thor is more likely to be seen as the rampaging villain thanks to his need to fight so continually. He's supposedly a good guy still, but his penchant for doing good sometimes made him seem a little overzealous in his actions.
9. In the MCU Thor has always been more devoted to their bond than Loki.
Thor just can't seem to get over Loki no matter how much he tries. He's come to accept that his brother is never going to be one of the good guys but at the very least he can't just let Loki fall if he has a chance to save him.
8. Thor is older than Loki.
This is true in the MCU and in Norse mythology since Thor is the eldest son and Loki is just slightly younger. Otherwise the line of ascension would be much different and you can imagine that Loki would have challenged sooner for the throne.
7. Thor is an optimist whereas Loki is a realist.
Some might call Loki more of a pessimist and a cynical person but in truth he's able to see reality in a little sharper detail than Thor, who is bound and determined to shape reality as it needs to be in order to make sense. Unfortunately this makes Thor kind of a cockeyed optimist sometimes since things don't always go according to plan.
6. In Norse mythology they are under the belief that they are blood brothers.
The tales of how Loki came to be Odin's son are kind of muddled in the MCU as well as in Norse mythology and it all depends on which account you read and decide to believe, but the popular idea right now is that shown by the MCU, even if it's not what mythology would support. Plus, in Norse mythology the bond seems to be much stronger.
5. In mythology Thor is sometimes far more destructive than Loki.
This goes back to the fact that Loki is not a villain in Norse mythology, but a true trickster. He's known for helping his fellow gods to fix whatever mischief has been done, even if it's his fault. Thor on the other simply loves to fight and will throw down whenever.
4. Originally Hela is Loki's daughter, so Thor would have been her uncle instead.
The details aren't really needed at this point but in Norse mythology Loki gives birth to several children that are uniquely powerful and capable of great feats. But Hela is his daughter and therefore not nearly as strong as Thor.
3. At the height of their powers Thor is much stronger than his brother.
This should be a no-brainer since Thor is the god of thunder and as the lord of a primordial element he carries a great deal more power one hand than Loki does in his entire body. But then again it's all a matter of how it's used that makes a person dangerous.
2. Loki does have a soft spot for Thor.
In the MCU and in Norse mythology he would probably be loath to admit it but there is a reason why Loki can't just abandon Thor outright and will appear to be noble at times. He's deceitful but he does care enough about his brother to not want to utterly destroy him.
1. In Norse mythology Thor is not quite as forgiving as he is in the MCU.
Thor has beaten Loki severely in Norse mythology and while he hasn't been too gentle in the MCU he's still been far more lenient on account of the fact that he cares about his brother and wants to change his ways.
You would think Thor would learn after so many betrayals.