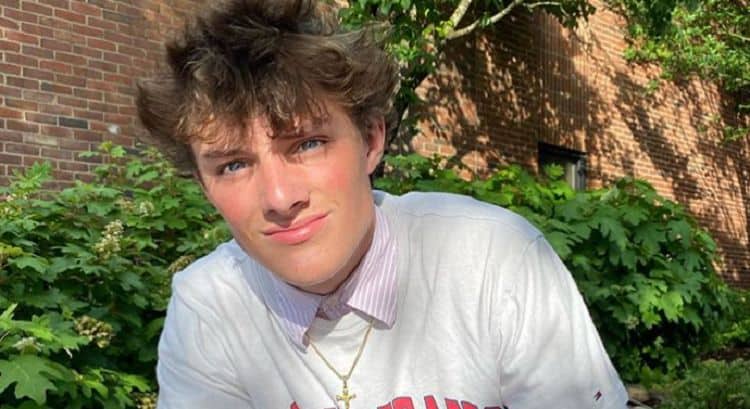 As a performer, getting the chance to compete on America's Got Talent can truly be a life changing experience. Even those who don't win often leave with far more exposure than they came with, and the opportunities afterwards can be endless. With that being said, viewers everywhere were shocked when singer Thomas Day decided to quite the contest. Fans were equally as surprised when Thomas said that he would only reveal his reasons for leaving the show to those who paid him. Needless to say, his reason for quitting wasn't anything exciting, it was simply a time conflict with his other commitments. Keep reading for 10 things you didn't know about America's Got Talent contestant, Thomas Day.
1. He's A Football Player
Lots of people are probably wondering what other commitment could possibly be more important than being on America's Got Talent. The answer is simple: football. The 17-year-old is a kicker on his high school football team and has said that he is being heavily recruited. Unfortunately, it just wasn't possible for him to balance sports and music.
2. He Has A Cameo Account
Thomas has created an account on Cameo, a platform that allows people to create and sell personalized video shoutouts. He used this account to charge people to find out why he had chosen to leave the show. Even though the tea has been spilled, he's still active on Cameo and makes videos for $25.
3. He's From Nashville
Thomas was born in raised in the Nashville area. The city is well-known as being the home of country music and has produced a lot of great talent. But despite Nashville's history in the country music world, Thomas isn't a country musician. Instead, he prefers a more pop sound.
4. He Chose To Sing "Break My Heart Again" To Show His Soft Side
Singing a sad love song may have seemed like a strange choice for a 17-year-old boy, but Thomas had his reasons. Thomas said, he chose the song because "It comes from a really emotional part of my heart that I don't like to expose. But the only way I can expose it is with this song."
5. He Also Plays The Piano
After choosing to leave the show, some people question whether or not Thomas is really serious about singing. The answer is yes and the truth is that singing isn't the only musical talent Thomas has, he is also a skilled piano player. He's shared some videos on Instagram that show him playing the piano while singing.
6. He Has A Large Following On TikTok
On top of being a high school football player and a singer, Thomas is also a social media star. In addition to having 128,000 followers on Instagram, he also has over 602,000 followers on TikTok. What's even more impressive about his TikTok presence is that he has nearly 8 million likes.
7. He Isn't Giving Up On Music
Just because Thomas dropped out of America's Got Talent doesn't mean that he is giving up on music for good. He still wants to pursue a career in music and is saddened that he had to make such a difficult decision. He hopes to continue to get the chance to perform once his schedule allows.
8. He Loves Fashion
Thomas may not be a professional model, but he loves fashion and posing for pictures. He has a great sense of style and loves putting together outfits that show his personality. At one point, he even had a separate Instagram account where he sold clothes and posted fashion related content, however, the account has since been deleted.
9. He Loves To Spend Time Outdoors
As a high school athlete, you can imagine that Thomas is a very active person. After all, football is notorious for its grueling practice schedule. However, playing sports isn't the only way he likes to get his blood flowing. He also likes to spend time outside doing things like going on hikes and exploring his surroundings.
10. Some Viewers Feel His Backstory Is Exaggerated
When Thomas appeared on America's Got Talent, he explained that he is a very talented football player who is already being recruited. But several viewers believe that he hyped up his football abilities to make himself look better on the show. There is a Reddit thread full of people who think that he exaggerated his backstory a bit. They also believe that this has become a common thing for contestants to do to help make them more relatable to a certain demographic. Unfortunately, Thomas' story didn't sit well with these people.
Tell us what's wrong with this post? How could we improve it? :)
Let us improve this post!