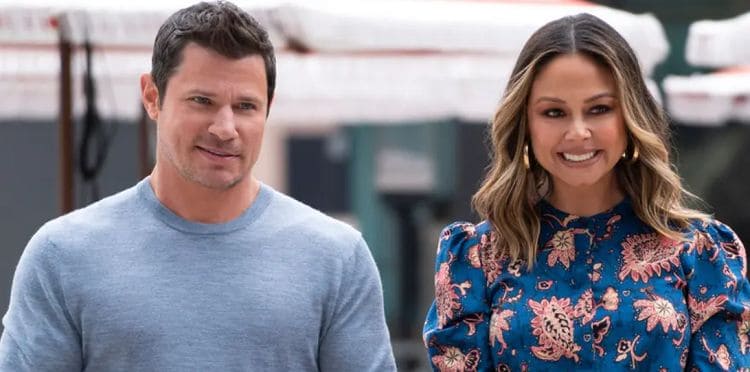 Previously on The Ultimatum: Marry Or Move On, power couple Nick and Vanessa Lachey of the Love is Blind fame unveiled six couples who have the gruesome task of testing their relationships. These couples are to abandon their partners, choose someone else to be with within a set circle, and thereafter decide whether moving on is an option. The catch? One of them has given an ultimatum. The exercise is intense. For three weeks, they will undergo a trial marriage; wake up next to an unfamiliar face every morning, take the trash out, talk about children, maybe even make them, and in the end, both their lives could change. Feelings are going to be hurt, a couple of tears are going to be shed, and, if the first episode is anything to go by, we could be looking at a lot of plot twists.
Alexis had emphasized just how much money is important to her in a relationship. While she may have alluded to the fact that she's with him for his money, as this episode begins, we learn that Alexis makes more than Hunter. She's not keen on being the breadwinner in her relationship. First things first, she has to square things out with Colby, who made it clear that he wasn't interested in her the previous night. Unfortunately for Alexis, Colby's feelings have not changed, and he's even blunter at voicing them. More agitating than the conversation Colby is having with Alexis is the fact that spending time with other girls is breaking him by the minute. He's yet to fully open up to this exercise.
Between Shanique and Zay, there is a strong physical attraction. He's flirtatious, and she's not holding back either. Zay is in her good books since marriage without a mind-blowing touchy connection is out of the equation. Shanique is enjoying the company of Nate just as much as she is Zay. He likes that she is smart, driven, and is open to having children. As a mom, Shanique confesses she'd be the protective kind. Her maternal instincts are way up there, and so are those of April, who is as open toward parenting. The women in Nate's life so far are checking the main thing on his list: children. It's frustrating that he cannot have the same with Lauren. As to whether he'll choose Shanique or April, he really cannot tell.
Coming into the experiment, Jake was at first closed-minded. He couldn't fathom the idea of making a connection with anyone, but things seem to be getting tighter with Rae. They're already in too deep and are discussing their most annoying traits. It's beautiful that they're both deep sleepers because Rae can be a heavy snorer sometimes. Between that and going to the bathroom with the door open, it's safe to say Rae and Jake are heavily picturing a life together. She's not going to be a stay-at-home mum while at it.
When it comes to other ladies, Colby has maintained a very pretty neutral stance. With Lauren, however, he sees something different. Though she's stern with the conversation about children, he senses some potential in there. For the right guy, Lauren could change her mind. She too likes Colby because he makes her 'feel at ease'. She wants a relationship where she is valued and has no desire to be with someone out of convenience.
With Madlyn, Randall feels like he's talking to his person. Madlyn is a huge believer in partnership, and Randall is the kind of guy she'd like to partner with. It's her subtle aggressiveness that keeps drawing him in. Every interaction they've had so far feels natural. It's almost as if it was meant to be. Was it?
It's one day until everyone makes a choice. The stakes are a little higher than before, and a lot of pieces of the puzzle are starting to fit. The more everyone mingles, the more jealous some ex-partners become. To ease the tension a bit, playing 'Never Have I Ever' would help. Try as she can, Shanique cannot seem to come to terms with the sight of Randall getting a little too comfortable around Madlyn. Colby gives April a cold dose of the truth: He does not picture himself living with her for the next three weeks. April's ex-boyfriend Jake is also coming to terms with a couple of realizations he's made. His needs have been suppressed in his relationship with April to the point where it feels normal. That shouldn't be the case.
Although Shanique is torn between Zay and Nate, the situation with Randall is tearing her heart into little pieces. Apparently, money isn't the only thing holding Randall back. He's open to making it work with the right person. Being vocal about it only freshens the tears in Shanique's eyes. She feels like she played herself because coming to the show was her idea. Shanique and April have cried the most tonight, and Hunter is there to give April a good dose of no-judgement-loving.
It's time to make a choice. Vanessa and Nick Lachey bring the former couples together for a little heart to heart. While some of them are pretty confident of the choices they will make tonight, others are having second thoughts. Colby is one of the super certain ones, while Alexis is flaky with her options. The assignment is simple: Choose someone who chooses you. That is easier said than done. Shanique, who felt she had a strong connection with Zay and Nate, is ready to try a three-week marriage to Zay. She's lucky that Zay is also willing to figure out what it is they have going on.
Jake's ability to open up through the process has been remarkable. At first, he was hell-bent on keeping a monotone approach to the process, but he's found a great connection with Rae. April is trying to keep an open mind as her ex-boyfriend makes his choice. Rae chooses Jake too. As expected, Zay, who she came with into the experiment, is not a happy man. That Madlyn and Randall would pick each other is a no-brainer.
April is ready to be a mom, a quality that draws Nate so much to her. She likes Nate but is fascinated by the calm demeanor that Hunter exudes. She'd like to explore more of that. She chooses Hunter over Nate. It's Nate's second blow of the night, except this time he's lucky. Alexis gets up and gives a speech about how she truly feels. She'd like to leave the experiment with the man she came with, Hunter. The pair give us a shocking ending to the second episode when Hunter confidently declares: "I wanna marry Alexis."
Tell us what's wrong with this post? How could we improve it? :)
Let us improve this post!