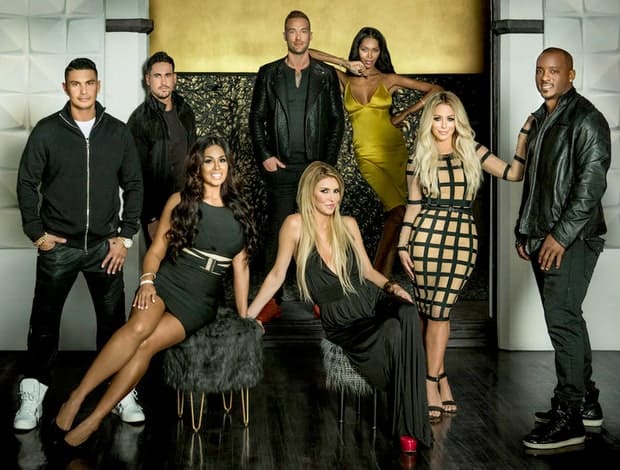 The show "Famously Single" is a television series that brings on a new cast each season to go through the rigors of dating. They share their stories with viewers and however entertaining it may be, it is also educational. The cast who are putting themselves out there reveal what it is like to be on the dating scene today. Times have changed and those of us who haven't dated in years simply do not have a clue on how the etiquette has evolved. Here are the things that the show teaches us about dating in real life.
Things to do
When you want to ask someone out on a date, the old standard is to go to lunch, dinner or perhaps a movie. The show has some clever cast members who come up with unique ideas for things to do on a first date. This is a big help for viewers who are nervous to begin with, and don't know where to go or what to do. We can get some good pointers by tuning in and finding out what both parties liked or didn't like about the location of their date.
Social interaction
This is another area that is nerve wracking. What do people talk about on dates nowadays? It's great to hear what both the men and women have to say about the content of their date. We get to hear first hand what they liked and what they didn't about the date, and why. With the wide assortment of personalities appearing on the show, it gives us an idea of how to gauge the personality type of the person of interest and go from there. We can get a general idea of what certain types of people appreciate in a date and what is a real turn off for them.
People are not what they first appear to be
We also find out that you truly cannot judge a book by its cover. People are no different. Initial impressions usually stick. Although they are generally a good indicator, sometimes we are mistaken. One of the cast members shared that her date had a dark side that wasn't easy to see from a few casual encounters. We gain the realization that it is important to be careful about whom we choose to date because some people are simply creepy or even dangerous. Others may be too boisterous when they become more comfortable with their date, and others are flat boring and uninteresting.
Everyone is different
While we tend to generalize about what women want and what men desire in a date, nobody is exactly the same. Great looks are helpful in establishing an initial attraction, but it doesn't necessarily mean that there will be a good chemistry between the couple. Sometimes eye candy is pretty to look at but spending a lot of time with the person can reveal a totally incompatible pair of personalities. If there is more about a person you don't like than what you do, it's probably not a good match. Does this mean that the person is a bad egg? No, it just means that they are not right for you. We can learn from the experiences of others which are candidly shared on camera. The show has a lot to teach us if we are willing to learn.
Save