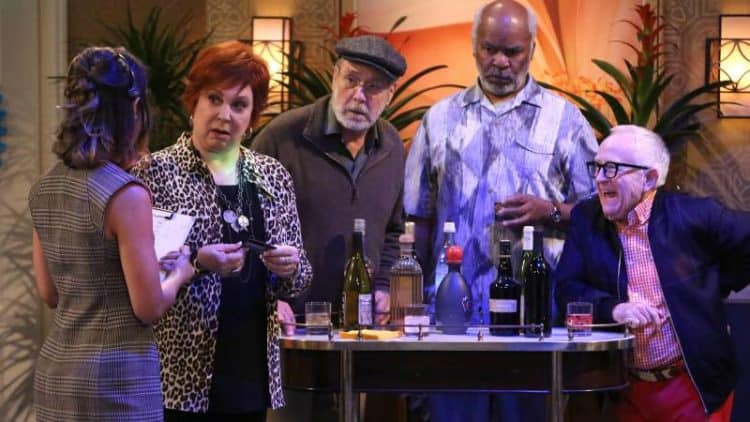 The Cool Kids is a new comedy series that is being broadcast on on Fox. In short, it is centered on a trio of male residents at a retirement community, who are forced to change when a new female resident with a rebellious attitude arrives. As a result, it is no wonder that the comedy series has seen comparisons with shows about high school students. Here are 10 things that you may or may not have known about The Cool Kids:
1. Has Received a Lengthened First Season
Currently, The Cool Kids is still on its first season. However, it was announced in October of 2018 that its first season would be receiving a lengthening because Fox ordered an additional nine episodes to make for a new total of 22. There is still no news on whether interested individuals can expect a second season or not, but on the whole, this lengthening seems positive.
2. Called "High School with 70 Somethings"
As stated earlier, The Cool Kids has been compared to shows about high school students. One excellent example outright called it "high school with 70 somethings," which is a statement that speaks volumes about what interested individuals can expect from it. With that said, even the name of the show pretty much says it all.
3. Stars David Alan Grier
One of the stars of The Cool Kids is David Alan Grier, who some people might recognize because of his work on the sketch comedy show In Living Color. On The Cool Kids, he plays Hank Henderson, who can be considered the leader for the trio.
4. Stars Martin Mull
Besides Grier, there is the character Charlie's actor Martin Mull, who has appeared in a wide range of roles with examples including but not limited to both Garth and Barth Gimble on Mary Hartman, Mary Hartman, Colonel Mustard in Clue, and Gene Parmesan on Arrested Development. It is interesting to note that Mull isn't just an actor but has also done painting as well as recording.
5. Stars Leslie Jordan
The last member of the trio is Sid Delacroix, who is played by Leslie Jordan. In recent times, people might recognize Jordan because of his roles on American Horror Story. However, there are bound to be other people who will know him because of earlier roles such as Earl "Brother Boy" Ingram in Sordid Lives.
6. Stars Vicki Lawrence
Last but not least would be Vicki Lawrence, who plays the new female resident of the retirement community named Margaret. Lawrence has had important roles in everything from The Carol Burnett Show to Mama's Family. Moreover, it is interesting to note that she was a one-hit wonder in the United States, though that might not be entirely accurate because she did actually get an Emmy Award a few years after that hit.
7. Lots and Lots of Guest Stars
Even though The Cool Kids is still on its first season, it has already seen lots and lots of guest stars. In fact, there have already been more than ten of them, though the number is expected to continue rising for the foreseeable future.
8. One Episode Reunited Mull and Lesley Ann Warren
In particular, it is interesting to note that one of the guest stars was Lesley Ann Warren. One of the episodes of the show was pretty much dedicated to reunite her with Mull because the two had previously starred together on the Clue movie in which she played Ms. Scarlet and he played Colonel Mustard.
9. Mixed Response from the Critics
Overall, The Cool Kids has received a mixed response from the critics, who pointed out its reliance on cheesy jokes as well as worn-out cliches. With that said, there are some critics who have spoken well of its focus on older characters, which isn't exactly very common when it comes to any kind of scripted show.
10. Created By Charlie Day
One of the creators of The Cool Kids is Charlie Day. For those who are unfamiliar with that name, he tends to be better-known as an actor, with his best-known role being Charlie Kelly on It's Always Sunny in Philadelphia.