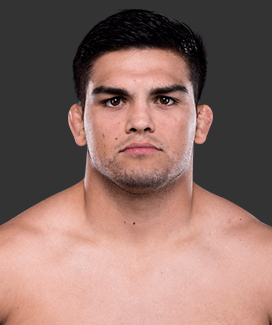 Man, Kelvin, Uriah, Dylan and Josh totally got Pretty Woman' d by Dana White. While at the Harley Davidson shop, they got to customize their bikes and tried on some clothes. Dana saw how good they looked in some of HD's closes, he pulled out his wallet and bought Josh and Kelvin leather jackets and Uriah a pimp hat.
Last night's episode of The Ultimate Fighter didn't mess around. Six minutes in and wer're getting the first semifinal fight: Josh vs. Kelvin.
I told you! I freaking told you! Getting picked last was the best thing to happen to Kelvin. EVERYONE underestimated his talent level and he's continued to show (in all of his bouts) that he was the real deal and could win the whole thing. When the bell rang, Kelvin came out, put Josh on the ground, threw some elbows and punches and pulled out a first round submission win via rear naked choke.
But who would be facing Kelvin in the finale?
Uriah "I Can Punch/Kick You Into a Coma" Hall vs. Dylan Andrews. Uriah landed some vicious punches and kicks, but Dylan managed to survive the round. In the second round, Dylan showed some signs of life by taking Uriah down and scoring some points with kidney punches, but Uriah was able to role him over and win by TKO due to strikes. Is this guy for real?
The Ultimate Fighter live finale will take place on Saturday, April 13 on FX and it will be Team Sonnen vs. Team Sonnen. Oh and did I forget to mention I. Told. Ya!
Also on the card are:
Main Bouts (on FX):
-Urijah Faber (27-6) vs. Scott Jorgensen (14-6)
–TUF 17 Final
-Miesha Tate (13-3) vs. Cat Zingano (7-0) – winner will face Ronda Rousey for the UFC title and coach the next season of The Ultimate Fighter
-Travis Brown (13-1) vs. Gabriel Gonzaga (14-6)
Preliminary Bouts (on Fuel TV):
-Cole Miller (18-7) vs. Bart Palaszewski (36-16)
-Justin Lawrence (4-1) vs. Daniel Pineda (17-9)
-Sam Sicilia (11-2) vs. Maximo Blanco (8-4-1)
TUF 17 Finale Start Times:
Prelims on Facebook: TBA
Prelims on Fuel TV: 7 p.m. ET/4 p.m. PT
Main Card on FX: 9 p.m. ET/6 p.m PT