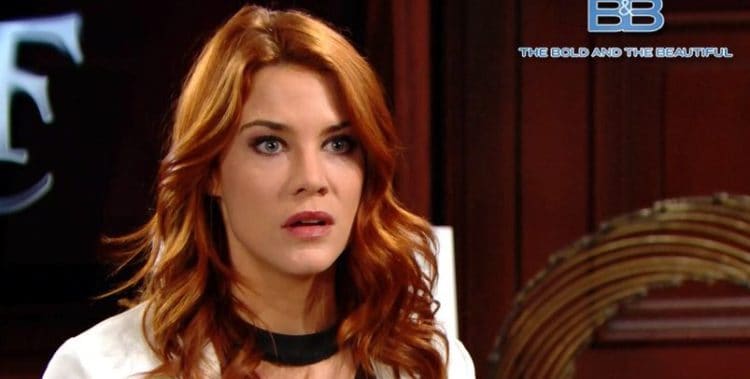 The Bold and the Beautiful fans see a lot of Justin struggling, and we just aren't that sympathetic to him anymore. We know Bill pays his bills with his job as attorney to him, but forgive us for not feeling all that sorry for him as he gets himself into yet another mess of junk that this man has going for him. Let's face it, we know that he is struggling with the newest situation that Bill has presented so that he can have all that he wants in life, but it's not a new story and we just don't feel sorry. Justin is free as can be to say he's sorry but no he will not do things like that anymore, but his love of money and easy work makes it hard on him. So, forgive us for not caring that he's struggling while he goes to see Emma perform. And then there is the fact that we all know that Bill is just as happy as can be.
Hope is pregnant with his son's baby, and that might mean he has a chance to be with his son's wife once and for all. Of course Steffy will pick him if he can manipulate this situation into being what it is. And that's all there is to it. And he's just as happy as he can be while he's telling everyone the good news that he is going to be a grandfather yet again. Reading between his lines, he could care less he's having another grandchild, but his daughter-in-law might be on the market again, and that matters more to him that anything else. What a sweet man, right? He will never get his way entirely, but that won't stop him from trying to steal his son's fiancé yet again.
What's Happening on the Bold and the Beautiful
Who's ready for this fashion show?? 🙋🙋‍♂️#BoldandBeautiful pic.twitter.com/dYf7y7fl4I

— Bold & The Beautiful (@BandB_CBS) July 19, 2018
We all know that this is a show about young, beautiful, bold people who want to get what they can get and they don't care who they hurt at all, and we have to mention that it's really just about fashion. Everyone is always looking fierce and beautiful, and we love when the show is all about the action shows. This week is a fashion show unlike any other, and we appreciate it beyond belief. It turns out, we aren't the only people who appreciate it, either. There's more fans out there who love this kind of stuff, and they want to share that with you.
What's Next on the Bold and the Beautiful
TODAY: Forrester Creations prepares for the Hope for the Future fashion show. #BoldandBeautiful pic.twitter.com/WMxHOqpwLd

— Bold & The Beautiful (@BandB_CBS) July 19, 2018
The entire show is about to go down, and we hear that it will be all the most wonderful things all rolled into one. Except that while Thorne's design and Emma's dances are amazing, something else is going to happen all the way across the board. We hear that it's going to be the surprise of a lifetime, that no one will ever guess what it is, and that it's going to be one of those things that changes the entire way everyone lives their lives once and for all. And that means that this is going to be a very big day with a lot of stuff to show off. We kind of can't wait to see it, but we also can't wait to see how it will affect everyone.
Bill is going to do all he can to get Steffy to feel upset and worried about Hope, but she refuses to let him see that she is worried. She will not allow him to needle her and get her to admit that she's feeling insecure and upset. She's going to, instead, work very hard on getting her life together and making sure that nothing else goes wrong in her life. She's got a lot to go on right now, and she's going to act like she's all kinds of sure that Liam will make the decision that she knows he will make rather than one that might not leave her with a husband and a present father for her newborn daughter.
Stay tuned for more The Bold and the Beautiful and be sure to check out TVOvermind daily for the latest The Bold and the Beautiful spoilers, news, and updates.