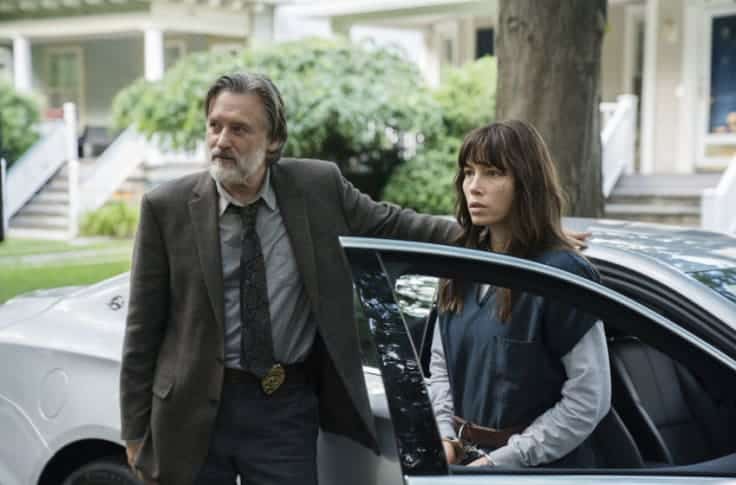 A good book is a great escape. Nothing, and we do mean nothing, can compare to a good book. No matter how often the people in Hollywood try, it is an impossible feat to turn a good book into a better movie or television show. A good book always trumps anything Hollywood can do, but that certainly does not mean that good shows and movies cannot be made from books. We only mean that the book is always better. When it was announced that the USA Network was turning the 1999 novel called "The Sinner" into a series, we thought it would be impossible to be as good as the book. While this is true, the show itself was still quite good. Sadly, after four seasons on television, the show is being cancelled, and we want to know why.
The Show
Bill Pullman is the kind of actor who cannot do anything wrong in our eyes. Every role he takes on is a good one, and he makes it his own. He's never disappointed us in anything he's done, and this is just another work he's done that's impressed his fans and those who are only getting to know him now for the first time. Taking on the role of Detective Harry Ambrose was no easy task, but he did so with grace and ease. The very first season of the show starred the famous Jessica Biel of "Seventh Heaven" fame (and the wife of the famed boy band turned solo singer Justin Timberlake). She moved on to work behind the scenes of the show, and she remained very much involved for many years. Now she's out of a job, Bill Pullman is out of a job, and we cannot figure out why they decided to cancel this popular and amazing show.
The Cancellation
The final episode of season four has not yet been aired – that does happen in December of 2021. However, the network has decided that there will not be a season five despite the high ratings and the fact that this show continues to bring in millions of viewers each time they air a new show. The fact of the matter is that this is a good show with a strong presence. There really is no valid reason to get rid of it, but that's exactly what the network made the decision to do. But, why? We are all asking this question, and fans want to know the answer. Fortunately – or unfortunately depending on whether you watch the show – we actually have an answer. The network simply does not want to do scripted series any longer. This show was the last of their scripted series shows, and they axed it for that reason alone. While it is good news that this show is not being cancelled because someone quit or the ratings were low, we do wonder what this means for the rest of the cast and the crew. Is there a chance that another network might pick it up?
If another network chose to pick up this show, it would not be the first time. It is certainly not unheard of to take a show that was cancelled despite its good ratings and its big audience and have a network move it to a new home. This has happened. Remember when the show "Last Man Standing," starring the famous and hilarious Tim Allen was unceremoniously cancelled and then Fox Networks chose to pick it up, film it, and air it for several seasons to the delight of fans who were furious when the show as cancelled originally? We have no reason to suspect this will happen for "The Sinner," but we also like to think like an optimist and figure that it's possible for another network to pick up the show. It's a money-maker, so it might work. Netflix, maybe? They like to do things like that all the time, so it could work. For now, though, fans can still watch the final episode in December, and they can re-watch as often as they like until it's done. There is a chance it might be picked up by another network, but we cannot promise. USA is on a roll cancelling their scripted shows, and this is not the first one to lose out because of this. It is the last one because, well, it is literally the last scripted series still being aired by the network. It seems USA is making major changes, and we aren't sure that their decisions are for the best.
Tell us what's wrong with this post? How could we improve it? :)
Let us improve this post!