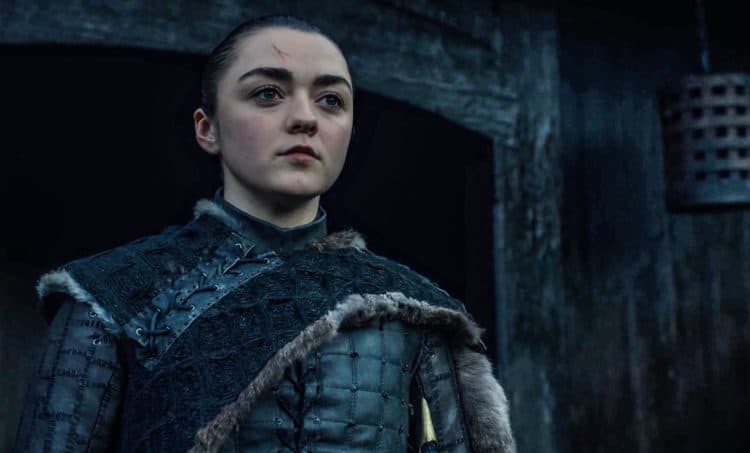 When Maisie Williams started her professional acting journey a little more than a decade ago, she quickly proved that she was one of the most talented young actresses in the industry. She was just 12 years old when she landed her first role, which was in the HBO series Game of Thrones. Being on the show allowed her to shine while working alongside some very talented and seasoned professionals. By the end of the first season, her character was already a fan favorite. Being part of the show also helped open up other doors for her. Although she is tremendously grateful for the experience, she couldn't help but feel a little relieved when the show ended in 2019, too. While still on Game of Thrones, Maisie appeared in several other projects which gave her the chance to show her versatility.
A lot of things have changed for Maisie since Game of Thrones ended in 2019, but she's been embracing all of it. While she really loved her time on the show, she has shared that she doesn't miss it. Some people may be surprised by this, but her reason is something that will make sense to many fans. Keep reading to find out why Maisie Williams doesn't miss Game of Thrones.
Here Is How Maisie Feels About Game of Thrones
Nothing is ever guaranteed in the entertainment industry. Even the most talented actors sometimes go long periods of time without landing a new gig. As a result, most actors are thankful for any kind of work they can get, and they're always sad to see a project come to an end. That's why it is so surprising to know that Maisie Williams doesn't miss Game of Thrones. However, the fact that she doesn't miss the show isn't actually a bad thing.
In an interview with GQ Magazine, Maisie said, "I don't think it's healthy [to miss it], because I loved it. I look at it so fondly, and I look at it with such pride. But why would I want to make myself feel sad about the greatest thing that ever happened to me? I don't want to associate that with feelings of pain". Maisie's explanation may seem strange to some people, but it makes a lot of sense when you really think about it. She hopes to be able to look back at her time on Game of Thrones with fond memories for years to come. That said, Maisie is the kind of person who seems to understand the importance of focusing on the future.
When asked if she would ever be interested in returning to the Game of Thrones universe, Maisie added, "I'm not saying it would never happen, but I'm also not saying it in this interview so that everyone goes…The spin-off! It's coming!' Because it's not. It has to be the right time and the right people. She also noted, "It has to be right in the context of all the other spin-offs and the universe of Game of Thrones…It has to be the right time for me."
What Is Maisie Williams Doing Now?
Although it's been a couple of years since the series finale of Game of Thrones, things haven't slowed down for Maisie. She has continued to work consistently and she has shown that she has what it takes to play a variety of characters. She has also done some voice work. While she has yet to make an on-screen appearance in 2022, her fans have nothing to worry about. Maisie will be back on all of our screens in no time. She has a role in an upcoming TV mini-series called Pistols which is set to be released on May 31, 2022. She will also be reprising her role as Arya Stark with voice work in an upcoming video game called MultiVerse.
There is no denying the fact that her role in Game of Thrones will probably go down in history as one of her more memorable roles. In fact, there are lots of people who would probably love to see her return to the screen as Arya at some point. However, the exciting thing is that Maisie still has a lot left to offer. At just 25 years old, she still has decades to spend in the industry. She is currently on track to become one of the most noteworthy stars of her generation, and she has worked very hard to earn that recognition. For now, we'll all have to sit back and watch while Maisie continues to blaze her own trail.