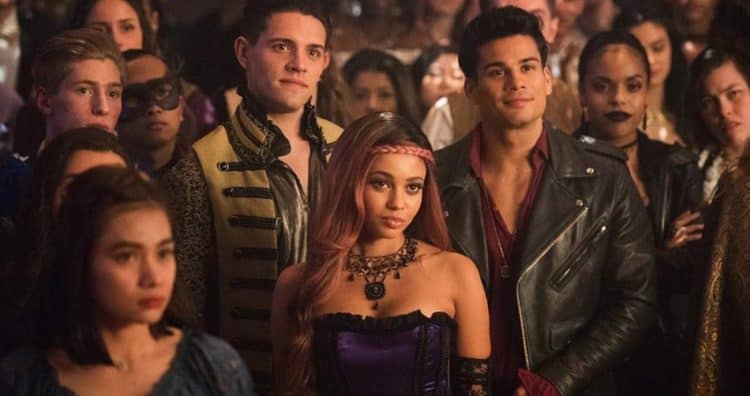 There was a time when comic books were the only place you could ever find all the beloved Riverdale characters we know today: Archie, Veronica, Betty, Jughead. Times have definitely changed, and it seems to have gotten darker–much darker. When CW's Riverdale was first announced, there were definitely a ton of skeptics scratching their heads and wondering where it was all going to go. Four seasons into the show, and there are more fans of Riverdale than there are not. Rotten Tomatoes gave season 1 a solid 88% rating, and that hasn't changed much in the seasons that followed. The story has departed quite a bit from the original premise of the comic books, but we're definitely okay with that. We've also grown to love the characters from the show, especially the ones that we've lost in recent years.
The storyline of the show has evolved quite a bit over the years. There were plenty of shock factors and a lot of characterization and development that has happened. While that's all great for the overall value of the show, creators still need a little bit more juice at times in order to keep fans entertained and engaged. We've seen this happen in some of CW's biggest shows, especially the superhero stories of Arrow, The Flash, Supergirl, and DC's Legends of Tomorrow. While all of those stories exist in different cities, different earths, and different timeframes, the supernatural and superhero aspect of the shows makes it a little bit easier for storywriters to bend rules. The introduction of the idea of the "multiverse" made it possible for all these characters to come together for crossover episodes–something that we've seen done on larger stages in film. Both the Marvel and DC universes have been working on crossovers now for many years, so it's no surprise that the smaller screen would do the same. It's a big seller for fans.
There have been plenty of talks about possible crossovers in the world of Riverdale. Fans can't help but wonder if it's even plausible at all. Speculations started a couple of years ago when development was happening for a new show based on the comic series, Chilling Adventures of Sabrina.The series was set to feature an Archie comic book character, Sabrina Spellman. In 2017, the development of the show began for The CW network by the Warner Bros, and the original plan was to keep it as a companion series for Riverdale. It all made sense from the beginning. The pilot had already been created; it was written by Aguirre-Sacasa and directed by Lee Toland Krieger. Some of the executive producers on the show included some of CW's biggest names–Berlanti, Goldwater, and Schechter. However, things took quite a turn when Sabrina somehow ended up on Netflix instead on CW.
It was great for Sabrina, but it left Riverdale without a companion series. Although showrunner Aguirre-Sacasa mentioned early on that no crossovers were planned at that time, little hints and mentions kept happening throughout both shows. Greendale, Sabrina's town, was introduced in Riverdale during season 2. Since then, both cities have been mentioned back and forth several times. In addition, one character from Riverdale has made his way into the world of Sabrina–Ben Button. Actor Moses Thiessen, who also played the role in the Sabrina series, played Button's character. Also, actor Ty Wood reprised his role as Billy Marlin from Sabrina in the fourth season of Riverdale.
Clearly, there have been a many minor crossovers between the two worlds–and rightly so. It's something that fans love to see, and it makes for an even more compelling story for both series. However, the question remains whether the Netflix show could do a full-blown crossover with a CW show.
Riverdale actress Camila Mendes doesn't seem to think so. In an interview with Cinemablend, Mendes stated that it doesn't seem possible at the moment because of the network difference. Sure it might be easier to pull off if both shows were on CW, but they're not. However, Mendes believed that there might be a crossover happening with another CW show, Katy Keene. Katy Keene is also an Archie comic book character, and sure enough, Katy Keene's pilot episode was a crossover with Riverdale. That crossover episode aired on February 5, 2020.
In the future, we are more likely to see crossovers between Katy Keene and Riverdale simply because they're both on the CW network. We're not likely to see a crossover between Riverdale and any of CW's superhero shows just because a superhero world really isn't the world that Riverdale is set in. However, the world of Sabrina does exist in Riverdale's plane.
So would we see a Riverdale/Sabrina crossover at all? We believe so. Our evidence lies in a crossover that already happened between a Netflix show and a CW show. In the past we've seen a Lucifer and Arrowverse crossover, which turned out successfully too. Lucifer is a Netflix program, and Arrowverse has been churning out crossovers for CW for some time now. The character crossover was a huge surprise to many fans of both shows, and it also gave fans the opportunity to see what they were missing on the other side–if they weren't already fans.
This gives a lot of hope for all of us that are still crossing our fingers for a true crossover between Riverdale and Sabrina. The Chilling Adventures of Sabrina is now on its third season, and it's doing well on its own on Netflix. But many of can imagine just how awesome it would be for all the characters to interact at one point. After all, what could go wrong with two good shows coming together? We'll just have to patiently wait it out.