With Brendan Fraser making an epic career comeback with The Whale, it's no surprise that The Mummy 4 is a hot topic of discussion, but it would need a huge retcon. The first two movies, The Mummy (1999) and The Mummy Returns (2001), were smash hits that helped build Fraser's fame after George of the Jungle. It was also a big moment for his co-stars Rachel Weisz and Arnold Vosloo.
Despite the success of the first two movies, the third outing was somewhat of a flop. With a more tongue-in-cheek take on the story and Weisz (and her chemistry with Fraser) missing from the picture, The Mummy: Tomb of the Dragon Emperor, seemed destined to fail. 2017's reboot starring Tom Cruise was also somewhat of a dud and no sequels followed. That said, for The Mummy 4 to truly work, its best chance would be a huge retcon.
The Mummy 4 Should Pretend There Were Only 2 Other Movies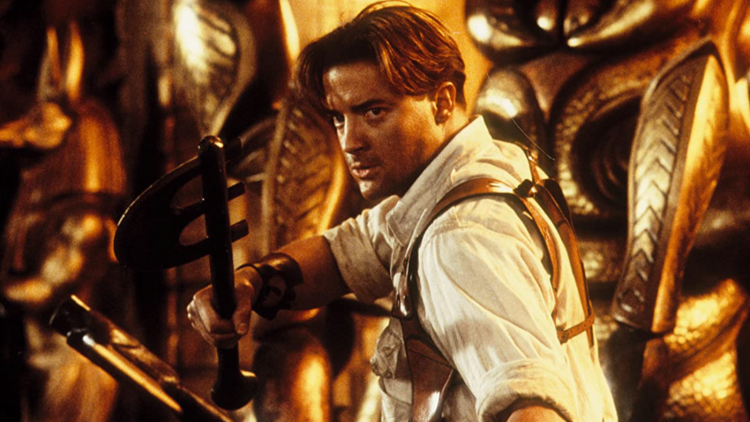 It's safe to say that audiences fell in love Fraser and Weisz's onscreen romance right from The Mummy, in 1999. Weisz's character was so much more than just a love interest – she brought comedy to the role and never shied away from jumping into the action. This was expanded on in The Mummy Returns. So, when Weisz was replaced in Tomb of the Dragon Empire, it was a blow for the franchise and audiences alike.
Despite a strong supporting role from action superstar Jet Li, and with John Hannah returning as well, The Mummy: Tomb of the Dragon Emperor, still missed its mark on many levels. Original writer and director, Stephen Sommers, wasn't present and was replaced with Rob Cohen. Alfred Gough and Miles Millar wrote the script and opted to shift the story in a different direction, focusing a lot of time on Rick's son, Alex, with much less focus on the Mummy. While this shift in tone was a brave move, these plot diversions can often fail and cause a successful franchise to run out of steam.
For The Mummy 4 to work, it may have to dismiss the sequel altogether and carry on directly from The Mummy Returns where the audience can take off right where they left off. If this is addressed in a smart way with some interesting new story elements thrown in, this could definitely work.
Halloween Already Proved That Retcon Can Work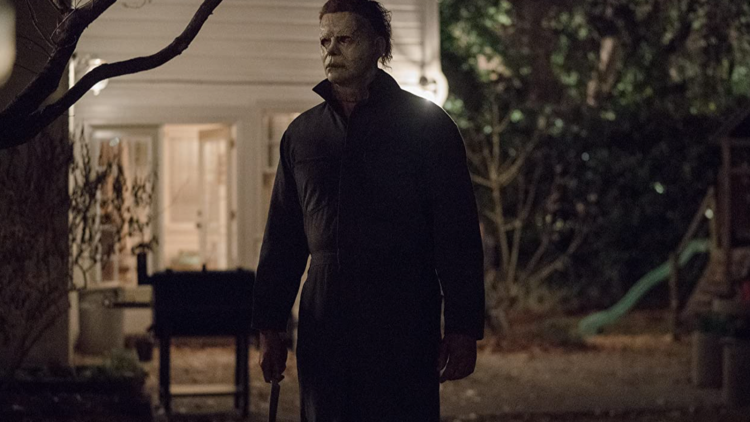 Ignoring some entries in a franchise and going back to a more successful point in the canon in a sequel can work wonders for a struggling franchise. David Gordon Green proved this in 2018 when he brought back John Carpenter's classic, Halloween, with its original returning star Jamie Lee Curtis. The movie was a direct sequel to the 1978 movie, but was still simply titled Halloween.
This approach would be perfect for The Mummy 4 (or simply The Mummy) and could give the franchise a solid shot at success. Carrying on after the events of The Mummy Returns would give the film a chance to bring back Rachel Weisz, and who knows – maybe even Dwayne Johnson could somehow come back fighting. There's no telling what the talented writers of Hollywood can think up these days.
So, it's fair to say that with the original cast on board and a solid story behind it that considers time and age, The Mummy 4 could hold some serious Blockbuster promise. The trailer would have to convey that The Mummy: Tomb of the Dragon Emperor never happened and lives in a hypothetical dream world. And with Fraser on board to play Rick, his reignited fame could surely bring a new flock of viewers to the movie.
Read Next: Does Brendan Fraser Deserve a Star on the Hollywood Walk of Fame?
Tell us what's wrong with this post? How could we improve it? :)
Let us improve this post!