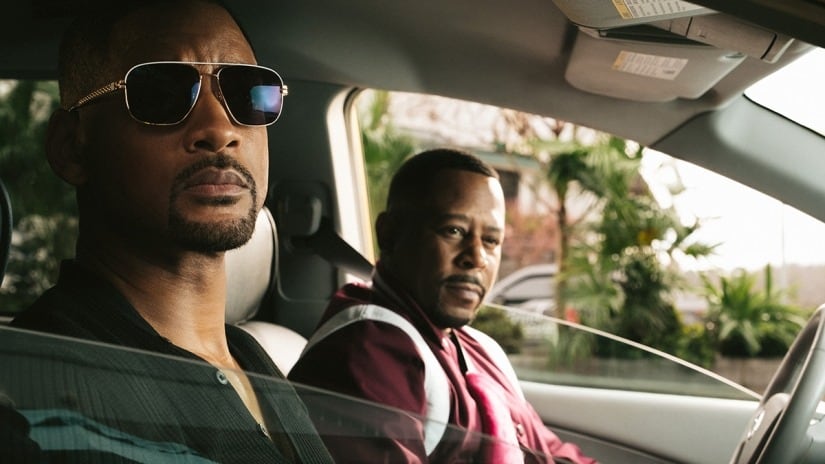 So let's talk about this, the first movie was great since it was new and fresh and brought Will Smith and Martin Lawrence together in a way that was great and introduced a dynamic that worked. The second movie wasn't quite as good but it was action-packed and continued the back and forth issue between Mike and Marcus that seemed to define their relationship as partners. Now that we're getting a third movie though it almost seems like it should be the last time we see them as partners on the big screen. It might even be that way if you watch the trailer since Marcus sounds as though he's trying to retire once again. You can definitely agree with Micah Peters from The Ringer since it does look insanely familiar, as though things just never changed over the years even as Marcus' kids grew up and Mike, well, seems to have stayed the same old Mike. There's no telling right now if he stayed with Marcus' sister but at the same time it's likely that he didn't since Mike's life is a bit dangerous even for someone that's also involved in law enforcement.
Given that the first movie pitted the guys against an international criminal that was into drug dealing and murder one might have thought that the second movie would be different. But while the second movie was in fact about a drug dealer he was at least confined to his country for the most part while his underlings traveled to and fro doing his bidding. The guys had more to think about thanks to Marcus' sister in the second movie as their partnership developed a bit more and became something a little deeper, almost like a brother/brother relationship since they'd been so close for so long. But Marcus' impending retirement, along with Mike's romantic involvement with his sister, drove a wedge between the two of them for a good part of the movie. What it sounds like in terms of a plot however is that the relative of the drug dealer they killed in the first movie will be making an appearance seeking vengeance, and the two aging detectives, one of them, Marcus, who is an Inspector at this point, will have to deal with him. Of course they'll also have to deal with the fact that they're getting old considering that Marcus has grown children and Mike is have a mid-life crisis.
In other words, they're starting to get too old for this….well, y'know.
You can't help but admit that the relative of the enemy angle has been done in a few movies and it's kind of tired at this point, but with each movie it's done just a bit differently for effect and to be unique. It hasn't been done in Bad Boys yet, but honestly it seems as though it's going to be pretty similar to a lot of movies that have come before. There have actually been those that argued for this movie and those that have argued against it when the idea came along, and many are now thinking as to whether this movie is going to be as good as the first two or not. So far the trailer looks, good, I guess, but it also highlights the fact that both men have changed quite a bit throughout the years and are getting a bit old at this point. Their place on the police force as the old dogs is going to be well-established no doubt since they've been around long enough to see people come and go and will undoubtedly clash with the newer faces on the force.
So why should it be the last? Well, looking at what happened to the Lethal Weapon movies, even though the fourth wasn't so horrible, it stands to reason that the more movies that are made in a series, the less effective it's going to be as time goes on. Bad Boys was great when it first came out and even pretty good when it gained a sequel. But as even Derek Lawrence from Entertainment Weekly seems to agree with it's dealing with a very similar element in each movie that only seems different between one movie and the next in terms of the development shown by the characters. The fact that Mike is now having a mid-life crisis means that he's finally caught up to Marcus in terms of maturity and what he wants out of life, and it seems that he's come to the point that he's no longer happy just being himself. If there was a part four it would seem as though they might be trying to fight retirement instead of another drug dealer, and that wouldn't really be a movie that a lot of people could argue for in a convincing manner. Even if the third movie is any good it should definitely be the last.