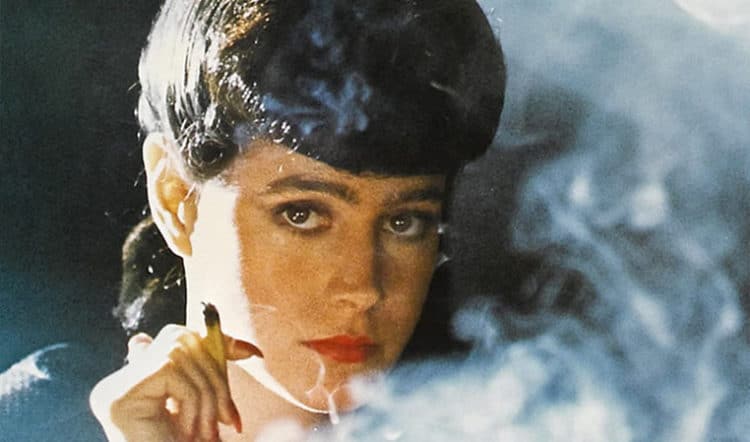 The 80s had its fair share of stunning visuals when it came to movies but if you ever notice something there seemed to be a lot of movies that relied heavily on shadows and those that relied on a lot of lighted scenes. You might want to argue that every decade does this, but in the 80s and even into the 90s a bit the use of darker tones and themes was something that was quite popular and tended to be desired by the audience. Like any other decade the 80s worked on a spectrum that saw great movies with positive messages and dark, foreboding movies that were as devoid of hope and quite terrifying. The plight of humanity was on a constant scale that kept going up and down in accordance to the movie that was on the screen, and a lot of them got pretty dark at times since this seemed to be the mood now and again.
Here are some of the most visually stunning movies from the 80s.
5. The Thing
This movie was undeniably dark and bleak to the point that some folks might not have been able to watch it all the way through. The horror aspect of it was terrifying obviously since trying to fight a creature that can take the form of anyone it encounters is without a doubt a danger beyond anything humans are used to. But being stuck in the middle of an icy wasteland with no way to signal out and few ways to know who's who made this movie into something far beyond what it might have been intended as. While the final scene showed us the only two survivors just waiting to see which one of them would change, it also left us with the idea that there was no way to really know if the terror was over or not.
4. The Empire Strikes Back
People actually didn't like this movie when it first came out and like The Last Jedi they had their reasons. But if it takes another decade or two people to warm up to TLJ then a lot of us can say "I told you so" since the second movie in the second trilogy has been almost universally hated by a lot of people. But in Empire Strikes Back there were at least a good number of different visuals since Lucas had more access to funding that he'd never experienced with the first one and because there were more worlds and parts of the galaxy being introduced as well. In short, if not for this movie, Return of the Jedi might never have become what it was.
3. Back to the Future
The movie wasn't all that dark and it had a lot more comedy and bright moments to it than some but at the same time it also raised some very interesting questions that we never did get to see answered. One that seems to be kind of disturbing is that if Marty had met his mom and dad in the past, don't you think that they'd be a little suspicious that their youngest child would grow up to look just like him? And another one, don't you think it's funny that despite Biff almost raping his future wife and being a general dick to him most of his life, George still went ahead and maintained some sort of relationship with the guy? Some questions can be explained pretty readily, but not all of them are that easy.
2. Ghostbusters
With this movie it wasn't so much the visuals that we were given to look at, but the way in which they were presented that made it into something unique. In essence this is a horror movie, but thank to the comedy it's relegated to something in between since a lot of people find it easy to laugh at a lot of stuff in the movie that's supposed to be creepy and terrifying. If you want to blame anyone it'd be Murray, Aykroyd, and Ramis since their on-screen antics, along with Ernie Hudson when he came in, provided a great deal of comedy and a lot of laughs while they were attempting to combat the ghosts that were making a nuisance of themselves.
1. Blade Runner
This movie blew a lot of people away since the scope and the design was something extremely unique and it was dark in a way that suggested a mood that had little to nothing to do with hope or even a glimmer of something positive on the horizon. The replicants of course were the enemy, but all in all they didn't turn out to be what we'd expected. The idea the Deckard might be one of them is something that managed to split many debates right down the middle for years.
The 80s were kind of an odd time when it came to movies.