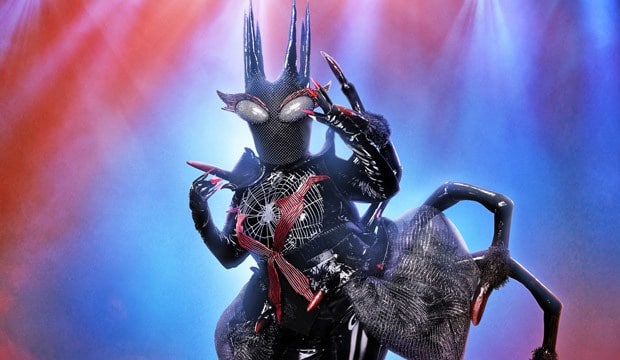 Since debuting on FOX in 2019, The Masked Singer has proven to be nothing but entertaining. The show is a competition in which celebrities dress in full body costumes and sing covers of well-known songs. When the performances are complete, judges and audience members vote on who they think sang the best song. The person with the fewest votes is eliminated and must reveal their true identity. As you can imagine from the premise, the show is full of shocking reveals. Viewers, audience members, and judges never know what to expect from week to the next. But even though lots of twists and turns are to be expected, there are some that have really left people speechless. Here are the 5 biggest surprises that have ever happened on The Masked Singer.
1. Terry Bradshaw Dressed As A Dear
Although the idea behind The Masked Singer is that the celebrities should be impossible to identify before the reveal, there are some situations where viewers have been able to guess. However, when football legend, Terry Bradshaw, appeared on season one – nobody had a clue. Although it was someone clear that he probably wasn't a famous singer, Bradshaw managed to hold his own during his two performances. Terry made it to the third episode of season one without anybody having even the slightest idea who he was. It was his performance of Florida Georgia Line's "Get Your Shine On" that finally sent him packing. When he revealed himself from under his deer costume, everyone who witnessed it was in total shock.
2. Dr. Drew The Eagle
When the eagle appeared on season 2 of The Masked Singer, it quickly became obvious that singing wasn't his strong suit. But although everyone knew the person under the costume wasn't a professional singer, no one could quite put their finger on who they thought it was. Guesses as to who was wearing the costume ranged from Howard Stern to Breaking Bad's Aaron Paul. When Dr. Drew finally revealed himself, everyone in the audience was stunned.
3. Season 1 Winner: T Pain
When T Pain rose to prominence in the mid 2000s, he brought the sound of autotune with him. While T Pain isn't the first artist to use autotune, it became a signature part of his sound. So much so, that most people didn't know he could actually sing underneath it all. When Pain appeared on season 1 dressed as a monster, he left judges stunned with his singing skills and his ability to sing a wide variety of songs. From his ability to work the stage, it was clear that he probably had some sort of professional singing experience. Nicole Scherzinger guessed that the monster would be CeeLo Green while Keenen Thompson guessed Tyrese and Robin Thicke went with Jamie Foxx. T Pain made it all the way to the final episode. When he was crowned the winner, he removed his costume and everyone in the audience was shook.
4. Raven Symone The Black Widow
If you're old enough to remember the majority or Raven Symone's career, you can probably recall that she released four albums over the years. She was also one of the stars of Disney Channel's Cheetah Girls which also led to her performing several songs. However, in recent years, it seemed that Raven Symone had completely given up on music and was focusing her energy elsewhere. The last thing anyone expected was for her to pop up on a show like The Masked Singer. When Raven performed Whitney Houston's classic "I Wanna Dance with Somebody" no one thought for a second that the Disney star was the person behind the mask. Raven made it to the 7th week of the competition before being eliminated after singing "Believe" by Cher.
5. Sarah 'The Bear' Palin
If there's one place you'd never expected to see the former Governor of Alaska, Sarah Palin, it's on a stage singing cover songs dressed like a technicolor teddy bear. However, that's exactly where she was during the third season of The Masked Singer. But what's more shocking than the fact that Sarah Palin was on the show in the first place is the fact that she chose Sir Mix-a-Lot's "Baby Got Back". After her performance, Palin received the lowest number of votes. The judges' guesses ranged from Candace Cameron to Christina Applegate. No one even came close to guessing that the person behind the mask was Palin. Almost every jaw in the building hit the floor when Palin revealed her face to the crowd.
Tell us what's wrong with this post? How could we improve it? :)
Let us improve this post!