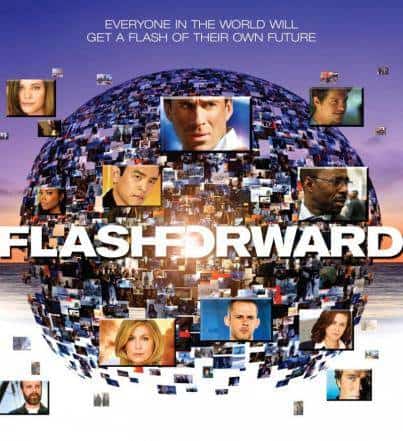 In case you missed FlashForward's recap episode, "What Did You See?" last night, you'll probably need a bit of a catch-up before the series resumes tomorrow night with the two-hour episode "Revelation Zero, Parts 1 & 2." As we edge closer toward the final episodes of the season (in which we'll see the actual date the blackout flashed to), we'll need to look at some of the most important flashforwards we saw in the past episodes, so that we can have a better understanding of what's to come.
The flashforwards are obviously not set in stone, but we'll be delving deeper into their mystery when the series returns. Will the flashforwards happen, or are they something completely different than we realize yet?
Next: Future cheating isn't real cheating
#7 – Olivia Benford
While her flashforward wasn't on a global scale as most of the other characters on the show, Olivia's visions still holds an integral piece to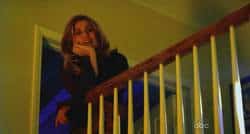 the overall blackout phenomenon.
A doting wife to Mark Benford, Olivia was horrified to find out that her flashforward consisted of her loving another man, Lloyd Simcoe, the scientist who feels that he was partially responsible for the blackout. As much as she attempted to avoid Simcoe, Olivia, a doctor, was always drawn back to his presence in the form of taking care of Simcoe's autistic son, Dylan, who also had a flashforward of him "living" in the Benford household with Olivia and her daughter, Charlie. The problem is that the more she attempted to avoid the 'inevitable', the more Olivia (and occasionally, Mark) would mark the path for a spilt to take place between them, which starts impairing both Olivia and Mark's respective careers.
The reason why Olivia's so-called 'new love' is a major factor is because if Simcoe and Dylan are with her on April 29th, then that lets us know that Simcoe, who was kidnapped at the end of the fall finale will be returned safe and sound. My guess? I feel as if Simcoe and Olivia will not end up together and that maybe Simcoe will be under protection by the Feds at the Benford residence since he has a bullseye on his head for going public and claiming responsibility for the blackouts.
Next: Not my daughter, you privately contracted mercenary scum!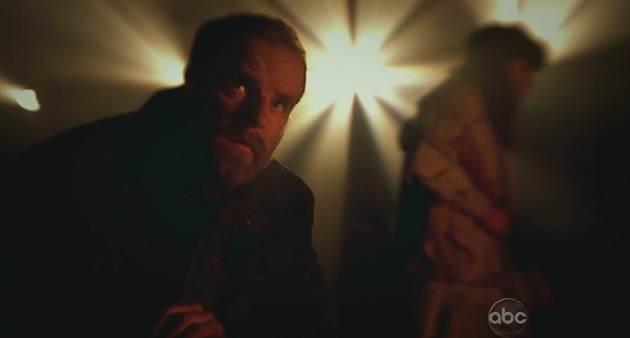 #6 – Aaron Stark
Aaron Stark, while still a peripheral character to the central storyline of the show, has come a long way since he first passed out on that power pole and saw himself visiting his daughter in some sort of Middle Eastern compound. After visiting with her briefly, he met a man named Khamir Dejan outside the hut and gave him some money after learning that the "account had been verified."
The strange thing about this flashforward, to Aaron, was that his daughter had been killed in Afghanistan, or so he believed. However, it turns out that her death was only presumed, and she had actually survived the attack (though she lost a leg). Soon after the blackout, she met Aaron at his home and explained to him that a private company named Jericho had arranged for her death after she witnessed the murder of several innocent civiliants by the privately contracted military organization.
Tracy, fearful for her life, has been hiding out with Aaron ever since, though it's not sure how exactly she plays into the big picture of the overall storyline. My guess? Jericho is responsible for the blackout, and they did it in Afghanistan (though they had to kill a couple of civilians to seal the deal).
Next: President or President?
#5 – President Dave Segovia/ Senator Joyce Clemente
President Dave Segovia and Senator Joyce Clemente share the spotlight in this section because both of their flashforwards are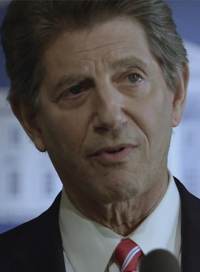 highly contradictory when it comes to thei positions in office.
President Segovia withheld his flashforward from the media and public as an agreement between global leaders to not cause panic amongst their countries. But we as an audience got to see the flashforward, which consisted of the President and his wife being awaken in the middle of the night by a Secret Service agent because of an 'incident' that had occurred. While the incident in question could be anything, the bottom line is will the President even be in office during the blackout? I pose this question because according to Senator Clemente, she will be President of the United States.
While Senator Clemente's blackout wasn't shown to the viewers, it could easily be demoted to the delusions of grandeur of the power hungry Senator. But after President Segovia revealed that he had appointed Senator Clemente to become the next Vice-President of the United States, the stage could be set for something crazy to go down on Capitol Hill. Remember that former U.S. Presidents will forever be addressed as, "Mr. President" long after they served their term, so that could also be a clue to Senator Clemente's story of being the next Commander in Chief
So could Clemente be after the number one spot and will pull a stunt to get the President out of office? Or will the shady President himself be exposed for not only his affair with a young woman that resulted in a child, but the possibility that he could have been behind the hit on the Mosaic team as well?
Next: A false flash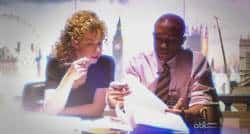 #4 – Al Gough
Even though Agent Al Gough is dead and gone, he sure as hell is not forgotten. Why? Because he had a flashforward and yet died to prevent it from happening.
Agent Gough's flashforward consisted of him working on a case with Inspector Fiona Gates over in London when a bird hits the window behind them and dies. Later episodes, most notably "The Gift", revealed the rest of his vision in whicn we find out that he was the cause of the death of a woman named Celia. The repercussions of this weighed heavily on Agent Gough as he researches and finds out that Celia didn't have a vision during the blackout through the Mosaic website. Celia herself was sought to join the organization called Already Ghosts, a group of people who didn't have flashes and considers themselves already dead.
Gough decides that instead of waiting for the inevitable to happen or accepting it, he took destiny in his own hands and decided to kill himself for two reasons: 1) to show the world that they can change their futures and 2) so that Celia can be there for her two sons and not die by Gough's hands. Either way, Gough's selfless act changed the game and gave some people hope and put fear in others that their futures might not happen.
Gough's actions might have been a game changer but by how much? Will some sort of course correction step into play or does his suicide even matter in the grand scale of things? I would like to think so, because for him to have died for nothing is as tragic as him dying to save the lives of others.
Next: A snappy flashforward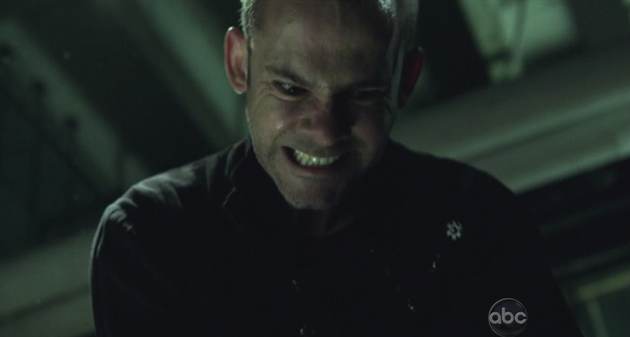 #3 – Simon Campos
When I say a snappy flashforward, I don't mean that it's particularly fast, or well-timed. It lasted 137 seconds, just like everyone else's did. When I say "snappy," I mean that somebody's trachea gets a little messed up, thanks to the thumbs of one Mr. Simon Campos.
Simon is easily the most enigmatic character out of the main cast, and he's also my favorite. He might be a bit of a snob, but he can back up his snobbiness with genius. The status of his involvement in the flashforward's genesis is still up in the air, though it appears he had the same idea after someone else did, and that someone else caused the blackout.
Simon was very angry about this, but was he angry enough to strangle someone?
On April 29, 2010, he will be. Simon's flashforward involved him strangling someone to death. Not exactly what one would expect from a genius physicist, but Simon used his scientific knowledge to crush his victim's trachea, killing them. Oh, and then he looked over their body with satisfaction. He had planned to do that.
Who was Simon killing — or rather, who will he kill? Is it someone we know? I think it's pretty sure that we'll meet them a while before the murder is set to occur, but how they react to seeing him is still up in the air. I'd be scared of this guy.
Next: A little nondescript
#2 – Demetri Noh
Demetri Noh didn't see anything in his flashforward, because he's slated to be murdered before April 29, 2010. In fact, he was slated to be murdered on March 15 — the Ides of March, like Caesar — but though we've passed that date in reality, we have yet to see it play out on the show. Demetri spent the greater part of the ten episodes we saw trying to search out who was responsible for his murder. In episode ten, "A561984," Demetri discovers that his partner, Mark Benford, is responsible for his murder.
How will this affect their relationship? Will we see the tension from this revelation tear them apart? Will the fact that knowing he's responsible for Demetri's murder actually lead Mark to commit the murder, or will Demetri dodge the bullet and beat the reaper?
Next: Fun office party
The most replayed flashforward in the entire series is that of Mark Benford. If you've watched even one of the ten aired episodes of FlashForward, you've seen at least a portion of Benford's flashforward. In fact, his was the only one we saw during the blackout, chronologically, though it didn't last for the full 137 seconds. Why? Because he was LOADED, OKAY?
Mark, a former alcoholic, saw many things, but the most personally damning was the relapse of his addiction. In fact, he saw himself in his FBI office, taking a swig or two from a flask, which didn't contain apple juice. He was staring at a board full of the Mosaic Collective's investigations, until he heard something that put him on edge.
Cocking his gun, he ducked into hiding as several masked men stormed the office with assault rifles. Somebody wants Benford dead, it seems, and I think the guy responsible is Flosso, the bearded man who we last saw killing a man (who bore tattoos like one of the men who tried to kill Mark in the flashforward) for some rings. We know he'll be coming back, and we're pretty sure he kidnapped Lloyd Simcoe. Did he send those guys to kill Mark? That's what I'm thinking.
FlashForward returns tomorrow night with an all-new two part episode, "Revelation Zero," on ABC.