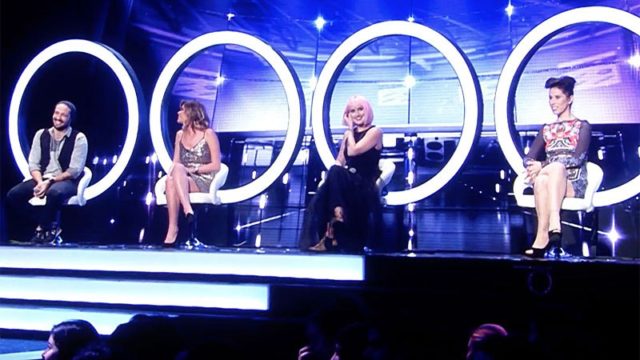 The Four is an upcoming singing competition that will be starting up in January of 2018. As a result, it could prove interesting to those who have a fondness for such series, seeing as how it will have its own setup that will enable it to stand out from its competitors.
Here are five things that you may or may not have known about The Four:
Panel of Stars
Like other series of its kind, The Four will be featuring a panel of stars to provide it with star power. The latest member of the panel to be announced is Fergie, who issued a statement expressing her belief that The Four will set a new standard for series of its kind. Other members of the panel include Diddy, DJ Khaled, Meghan Trainor, and a recording executive named Charlie Walk.
Starts with Four Competitors
The Four is named thus because it will be starting out with four competitors. These four competitors will have been chosen through a pre-broadcast process. However, it should be noted that these are the four competitors who will be starting out on the series, who may or may not be the same four competitors who will be contending for the top prize towards the end.
Succession of Challengers
After all, this is because the four competitors will be seeing a succession of challengers in each week. As a result, the competitors will be forced to hold onto their positions in spite of the challengers, though it remains to be seen how a competitor will be unseated by one of their challengers. Regardless, the increased pressure of this system on both sides of the process should make the competition that much fiercer and thus that much more interesting.
The Prize Is the Chance to Become a Star
Like other series of its kind, The Four will be providing its competitors with the chance to become a star. However, it acknowledges that such series have not had a consistent record when it comes to creating stars, as shown by the number of winners who make it and the number of winners who don't make it. As a result, the prize offered by The Four consists of a full team of music industry experts who will do their best to make the winner into a true success, though of course, there are still no guarantees.
Lots of Competition
With that said, the success of The Four is in serious question as well. After all, it has a lot of competition, meaning that it will be facing an uphill struggle to establish a viewer base for itself. Something that cannot be considered enviable circumstances by most people. Granted, The Four does have enough changes to make it stand out to some extent, but it remains to be seen whether those changes will be enough for it overcome the obstacles put in its path. Regardless, everything will be settled once The Four comes out in January of 2018, which should make for interesting times.