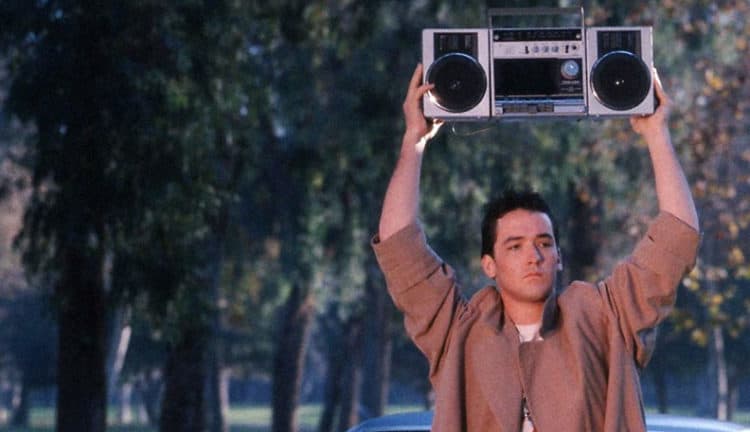 Romantic movies in the 80s were kind of dominated by teenagers and folks easing into their middle years it seems. There were plenty of romance films for every age group but these two seemed to really be more prevalent than most when it came to displaying their style of romance and the issues that hovered around it continuously, highlighting just how hard it is to find true love and really hold onto it for any period of time. There's something about finding love when you're younger and finding it again when you start getting to the midpoint of your life that just seems so increasingly difficult that it almost makes you envy those in the age groups where love has either been found and established or has been quietly pushed to the side. Let's face it, love is a lot of work and some people just don't want to bother.
Here are some of the best romance films from the 80s.
A lot of films show in great detail a friend that sticks by the main character that's either entirely devoted to them or is their best friend but wants to be so much more. The lead character obviously doesn't see this because their attention is firmly set on someone else that makes the friend look perhaps a bit dumpy or odd and will seek out that person with a determination that's borderline obsessive. It's only near the end of the movie that the lead character starts to realize just how much that friend, typically of the opposite sex, really looks forward to a future they think can never be because they never get noticed in such a light.
Contrary to popular belief men CAN be friends with women and not be homosexual. It's a different kind of relationship a lot of times between men and women when they're friends but it's something that is very possible and can be very enriching. However the physical and emotional attraction that some men and women have with one another make it virtually impossible to stay friends even if they're not looking for anything deeper, so there are cases when they can't be friends and need to be more or simply need to be away from one another as much as possible. It's a complicated dynamic.
3. Say Anything
The world is full of guys that are just looking to find the one woman that means something to them and vice versa. Some women are simply too closed off, a lot of guys don't have any clue what to say to the woman of their dreams, and sometimes there's a parent that just doesn't approve of the relationship altogether. Of course in movies like this the parent eventually becomes less of a factor and the relationship happens anyway even though there are disastrous results along the way that have to be hurdled in order to get to the fun part that can mean a deeper and longer lasting union between the two interested parties.
Sometimes the overzealous best friend has to just know when to step aside. They might love the lead character with everything they have, but that love is usually an idealized thing that isn't reciprocated by their friend, who is looking for the person of their dreams and when they find them will continue to gravitate towards that person no matter how much it hurts or seems that such a union might be impossible. Of course the best friend in this film did the right thing and let her go, and in due course the universe responded by allowing someone else to notice this kind gesture and take an interest in him.
Some guys might not admit it but this is a very interesting and addictive movie that has a great deal of romance and some hidden quality that makes it incredibly watchable over and over again. Maybe it's because Swayze was at the height of his talents and was firing on all cylinders or maybe it's the fact that Jennifer Gray still looked like her regular self. In any case classism is rampant in this film as it's been in others, and the idea of treating people with respect despite their station is a big theme in the movie. Once people start looking at those around them with a larger measure of respect you get the feeling that perspectives have changed and humanity has taken a micro step forward in this one large group that has been forced to see just how much they're worth to one another.
Romance films can be incredibly complex or increasingly simple but a lot of times they do touch on the same themes and tend to explore them in slightly different ways.