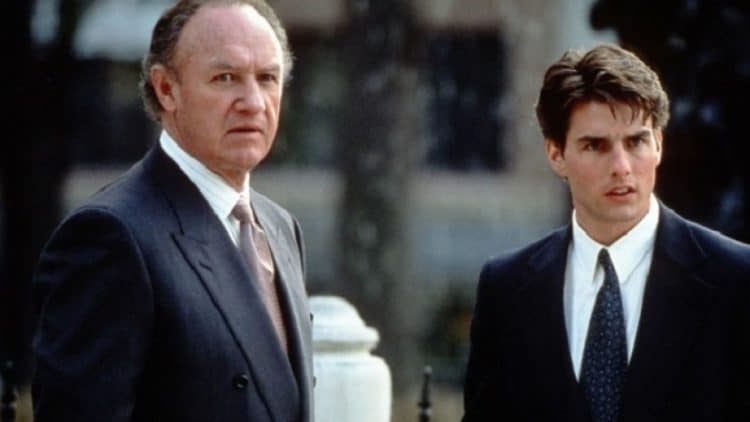 John Grisham's name is synonymous with gripping courtroom dramas and high-stakes legal battles. As a former lawyer, Grisham has firsthand experience of the courtroom, which lends authenticity to his award-winning books and the movies they've inspired. His stories may be embellished for dramatic effect, but his authority on the subject is undeniable. Here are the top five John Grisham books that were masterfully adapted into movies.
5. The Chamber
In 'The Chamber,' the sins of a family are revisited when Adam, the grandson of convicted murderer and bombing suspect Sam Cayhall, decides to investigate his grandfather's case. As Adam delves into the past, he uncovers long-forgotten lies and truths that complicate the case and reveal unsettling facts about the bombing that landed Cayhall in prison. Ultimately, the true culprit is found and arrested, but Cayhall still faces the gas chamber. The hope is that with his rejection of the KKK, the family's sins have finally been exorcised.
4. The Rainmaker
'The Rainmaker' exposes the dark side of the legal profession, where ethics and morals are often abandoned for personal gain. Rudy, a young lawyer, faces ruthless opposition when he represents a family suing an insurance company for denying their leukemia-stricken son's claim. Despite winning the case, the company files for bankruptcy to avoid paying out a single dime. It's a dirty tactic, but it's legal.
3. The Client
In 'The Client,' young Mark witnesses a suicide and turns to lawyer Reggie for help in staying out of jail and avoiding trouble. Reggie takes him on as a client and becomes entangled in a mafia-driven plot to dispose of the body and eliminate any witnesses. The film showcases the mafia's far-reaching influence and Reggie's determination to protect her young client at all costs.
2. A Time to Kill
'A Time to Kill' is a powerful exploration of a father's love and the lengths he will go to protect his child. When Carl Lee's daughter is brutally assaulted, he takes the law into his own hands, as the legal system fails to bring her attackers to justice. White lawyer Brigance, also a father, understands Carl Lee's actions and delivers a powerful closing statement in his defense.
1. The Firm
'The Firm' follows Mitch, a young lawyer who lands a dream job at a prestigious firm, only to discover that it's a trap. As he uncovers the firm's illegal activities and willingness to kill to keep secrets, Mitch faces a difficult choice: go along with the corruption and risk going down with them, or maintain his integrity and bring them down from within.
John Grisham's compelling storytelling is evident in each of these movies, which skillfully bring his gripping novels to life.
Tell us what's wrong with this post? How could we improve it? :)
Let us improve this post!