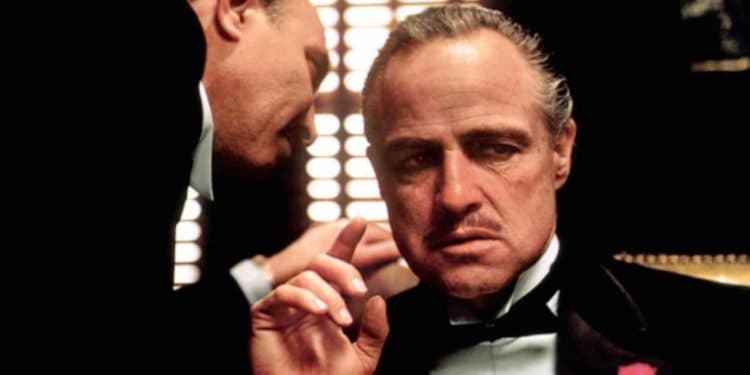 As I was browsing through my television channels recently, I stumbled upon the familiar world of the Corleone clan. Naturally, I had to stop and watch; it was an offer I couldn't refuse. The first time I remember watching The Godfather, I was five years old. No matter how many times I've seen this groundbreaking film, its brilliance never ceases to amaze me. It's hard for me to pinpoint a single element that stands out as my favorite. This got me thinking: why has the immense legacy of this 1972 movie endured? Why does this film continue to captivate new audiences and garner newfound admiration nearly 50 years after its release? Here are some contributing factors, in my opinion.
Perfect Casting and Stellar Performances
While most of the acting performances are above average, what truly sets them apart is how perfectly each actor fits their role. It's almost impossible to imagine anyone other than Marlon Brando as Vito Corleone now, but the studio initially didn't even want to consider him. Thanks to Francis Ford Coppola's faith in Brando and his insistence that he was the best actor for the job, we have one of cinema's most iconic characters. The ensemble cast—including Diane Keaton, John Cazale, Talia Shire, Abe Vigoda, Al Martino, Al Lettieri, Sterling Hayden—effortlessly propels the gripping drama surrounding a powerful yet flawed family. I've always had a special admiration for Tom, played by Robert Duvall, as he is the most like Vito among his sons, despite being adopted. The casting of then-unknown Al Pacino as Michael Corleone further showcases Coppola's impeccable intuition.
Unforgettable Music and Atmosphere
Nino Rota's score for The Godfather is nothing short of a masterpiece. In my opinion, it creates one of the most unforgettable moods ever experienced in film. The music sets the tone and atmosphere, immersing viewers in a world that feels both authentic and captivating. As BBC Review puts it, Rota's score "sizzles with Sicilian sleaze no matter how many times you see the film."
Breaking Stereotypes and Cultural Significance
What truly astonishes me about The Godfather is not only its excellence as a film but also its immense cultural significance. It broke stereotypes and changed the way Italians were depicted on screen. In his 2012 book The Godfather Effect, Italian-American cinema scholar Tom Santopietro states that the film "made Italians seem like more fully realized people and not stereotypes." He adds that it helped people from various immigrant backgrounds find common ground in their shared experiences. Essentially, The Godfather humanized an entire culture while eliminating clichés.
A Testament to Coppola's Vision Amidst Challenges
The Godfather's technical brilliance and magnificent concept alone weren't enough to guarantee its success. In fact, Coppola stated in a 2017 interview that if made today, the film would never get greenlit due to its lack of franchise potential. Despite facing numerous challenges and a modest budget of $6.5 million, Coppola managed to create a timeless classic. In a 2016 NPR interview, he described the making of The Godfather as "the most frightening and depressing experience I have ever had."
Masterful Dialogue and Adaptation
The dialogue in The Godfather never fails to impress me. Every line is strategically brilliant, and each viewing reveals new favorite quotes. Interestingly, one of the film's most iconic lines—"Take the cannoli"—was improvised by actor Richard Castellano after being inspired by an earlier reference in the film. Coppola's adaptation of Mario Puzo's novel is a master class in streamlined storytelling, cutting unnecessary plotlines while retaining the heart of the story.
A Relatable Story That Never Grows Old
Perhaps The Godfather endures simply because it is a great story told by fantastic storytellers. Its themes revolve around family, loyalty, revenge, love, and honor—universal concepts that never grow old. Love of family is relatable, and a relatable story told in an exciting way never goes out of style. To this day, whenever I find that The Godfather is playing on TV, I watch it without hesitation—it's still an offer I can't refuse.
Tell us what's wrong with this post? How could we improve it? :)
Let us improve this post!