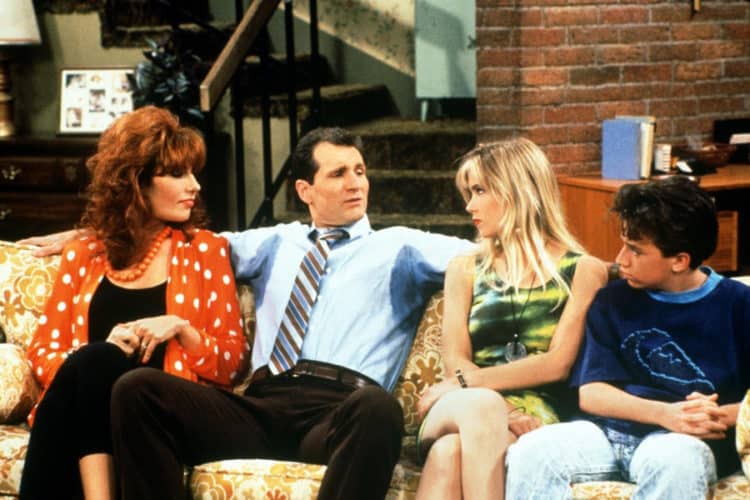 Married… With Children is undoubtedly one of the most iconic TV sitcoms of the '80s and '90s. The show not only broke barriers for Fox but also launched the careers of some of its stars, including Ed O'Neill, Katey Sagal, and Christina Applegate. Despite its controversies and criticisms, the show's legacy lives on. So, where are the cast members of Married… With Children now? Let's take a trip down memory lane and find out.
Ed O'Neill: From Al Bundy to Jay Pritchett
Ed O'Neill, who played the lovable loser Al Bundy, has had quite a successful career since the show ended. He's best known for his role as Jay Pritchett in the hit mockumentary series Modern Family, which became ABC's longest-running TV sitcom. The 75-year-old actor has also appeared in films like The Last Shift and Sun Dogs, and lent his voice to animated flicks like Wreck-It Ralph, Ralph Breaks The Internet, and Finding Dory.
Katey Sagal: From Peggy Bundy to Award-Winning Actress
Katey Sagal, who played Al Bundy's nagging wife Peggy, has continued to be very active in front of the camera. After Married… With Children, Sagal appeared in the drama Sons of Anarchy, for which she won a Golden Globes Award for Best Actress. She's also appeared in Brooklyn Nine-Nine, Shameless, and Rebel. On the big screen, she played roles in Pitch Perfect 2 and Bleed For This.
Christina Applegate: From Kelly Bundy to Hollywood Star
Christina Applegate's role as Kelly Bundy catapulted her to stardom. Since then, she has appeared in major films and TV shows, including blockbuster comedies like Vacation, Bad Moms, and A Bad Moms Christmas. She's also starred in TV shows like Samantha Who? and Netflix's Dead To Me. Applegate has been open about her health concerns, including her breast cancer diagnosis and recent multiple sclerosis diagnosis.
David Faustino: From Bud Bundy to Voice Actor
David Faustino, who played Bud Bundy, has been more active in lending his voice to various animated projects, most notably The Legend of Korra and DreamWorks Dragons. He also appeared on Modern Family in one episode titled "Bad Hair Day."
Amanda Bearse: From Marcy Rhoades D'Arcy to Occasional Actress
Amanda Bearse, who played the Bundys' next-door neighbor Marcy Rhoades D'Arcy, has sparingly appeared in projects after her tenure on Married… With Children. Bearse has played roles in Drop Dead Diva, Anger Management, and Sky Sharks. When asked about the possibility of a modern reboot of Married… With Children, Bearse expressed her doubts, stating that the show was raunchy and mean-spirited, and she's not sure it should have been made then, let alone now.
In conclusion, the cast of Married… With Children has come a long way since the show's end, with many of them enjoying successful careers in Hollywood. Their performances on the sitcom will forever be etched in the hearts of fans, and their current projects continue to showcase their immense talent.