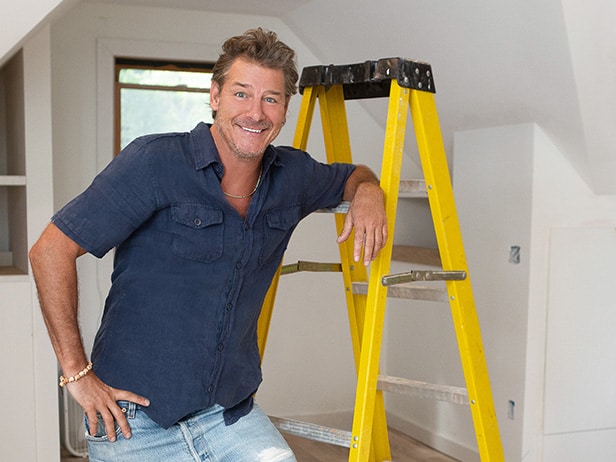 For the last 20 years, Ty Pennington has been a familiar face in the TV world. A carpenter by trade, Ty rose to prominence in the early 2000s when he became the host of the TLC series Extreme Makeover: Home Edition. Throughout the years, he has also appeared on other home design related shows, and now he's back with one of his own. His new series, Ty Breaker, debuted in early 2021 and fans are excited to see all the things the show has in store. Not only does the series mark his first time hosting a show in a couple of years, but it's also his first show on HGTV.
While viewers are happy to see Ty again, people can't help but wonder if everything they're seeing on the show is really legit. After all, many home design shows have turned out to be a little on the fake side, so many people are naturally skeptical any time a new one pops up. Is Ty Breaker the real deal? Let's get into it.
What Is Ty Breaker About?
If you were a fan of Extreme Makeover: Home Edition then you'll probably enjoy Ty Breaker, too. Although the show's do have some major differences, they both focus on helping families. During each episode of Ty Breaker, Ty will be working with families to help them decide whether they want to 'overhaul' their current home or renovate a new property that they feel will be better suited for their family's needs.
Ty will do his best to convince the families to stay while his colleagues/guest stars will try to convince the family's that it's time to give another home a try. When talking about the show Ty told HGTV, "I am so happy to be back in my element on Ty Breaker— helping people to not only love their space but showing them how to LIVE in it. We'll address challenges that families face every day, but we'll mix it up with friendly competition from my super-talented friends. You'll see us having a lot of fun and creating killer designs!"
On the surface, many will probably feel like Ty Breaker is almost identical to Love It or List It, but Ty Breaker brings it's own unique flair. On top of that, Ty spends a lot of time with the family so he can get the inside scoop on on their home and what makes it worth staying in.
Ty brings the same level of excitement and enthusiasm he's had when working on shows in the past and, of course, his keen eye for design is ever present.
How The Show Came About
Since it's been a few years since Ty hosted his own show, some people may be wondering how he was able to determine that now was the right time for him to return. During an interview with TV Insider, Ty shared that he was simply waiting for the right project to come along. When the opportunity for Ty Breaker presented itself, he knew that it was the right time for him to make his comeback.
For those wondering how the concept and title for the show came about, Ty told The Wrap, "The concept for the show came first and once we realized how important a big change to a certain area of the family's home was … we realized it really was the 'Ty Breaker' in which design they eventually chose to go with". Most people would agree that they couldn't have picked a more fitting title.
Is Ty Breaker Fake?
Since Ty Breaker is still a new show, people haven't really gotten a chance to dig deep into the production to figure out what's real and what isn't. At the moment, there is nothing to suggest that the show is outright fake. As the show continues, there will likely be feedback and comments from people who were on the show with a little more insight about how the process works. At the same time, however, the families may have to sign non-disclosure agreements that prevent them from getting too specific.
With that being said, the show is likely 'fake' in the way that several other shows on HGTV are. For example, the families have probably already made the decision to stay or leave their current home before the show is filmed. Instead of happening in real time like it's presented on the show, many of the moments are probably reenactments. Some people would argue that this isn't necessarily fake as much as it is manipulative.
Either way, the main goal of the show is to entertain and that's something it definitely does well. At this point, we're all so used to reality shows being a little fake that most people aren't even bothered by it.
Tell us what's wrong with this post? How could we improve it? :)
Let us improve this post!