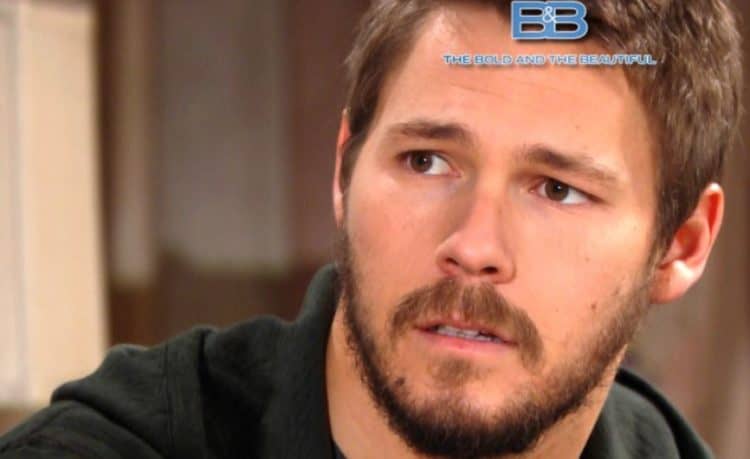 The Bold and the Beautiful fans are often thrown for a loop when they realize that not every character who comes onto the show is a good one. For example, we love so many of the people who come onto the show, but they don't always work. And that's something that makes us question a few things. Remember when Sally Spectra first came onto the show and writers felt that she wasn't really all that interesting after a while? They wrote her out of the show and sent her to New York City to live with Thomas even though we all basically hated him and didn't want to see them together? But fans loved her so much that they definitely wanted her back — so they brought her back and it was the best thing that ever happened. But, that's not always the case. Sometimes, people come onto the show and they just, well, they aren't good. And these are a few of those.
Whip Jones
Remember when he came onto the scene at Forrester? Hew as a public relations guy, and he was boring as can be. He was only interesting when he found out that Brooke had gotten pregnant. By the man who was married to her daughter at the time — it was a scandal, to say that least. But he found that out, and he felt the need to make sure she paid heavily for her actions. He blackmailed her and made her life miserable for months, but then he fell in love with her and wanted to be with her. But that's not all — she didn't love him back, of course. It is hard to love someone who blackmails you into marrying them so that they will keep your secret. So, she did marry him, they were not a good match. She hated him, he didn't care that she was doing anything and everything that she wanted to do behind his back and in front of his face, and it was almost painful to watch. He was so awful to watch, and we all disliked him every single day. But he's gone — and he's making no return anytime that we can see.
Ivy Forrester
You see, we liked her. We did. She was a total bas you-know-what when she came onto the show with all her good vibes and all of that. But that wasn't enough to make her so interesting we couldn't handle her. She was great for a while, and then she was a mess. She was in the middle of a Liam love triangle — like virtually everyone else — and writers changed the character so much she was unrecognizable. Gone was the darling girl who was everything we loved, and in her place was a hot train wreck mess we could not do anything about. She left, but then she came back, and she basically tried to turn herself into her cousin Steffy, and it did not work. She single white femaled her for months, and it did little more for us than creep us out and make us want to make it stop for all time. We did not love it, and we are not sad she's gone.
Grant Chambers
Do you remember when he was here? You probably don't, and we will tell you why. He was boring. With a capital B. And without anything even remotely exciting going on in his life. He was yet another man who fell for both Taylor and Brooke and could not decide between the two of them. He was not nearly as interesting as some of the other men these two fought over, but he was not someone we wanted to see much of, either. He was basically as weak as anyone might imagine. He married Brooke, but she refused to sleep with him on their wedding night, and he was totally fine with that. She only married him because she was looking to make Ridge jealous when he was with another woman, and she was using him. He didn't care enough to actually want to not be with her, but it turns out their marriage wasn't a legal one. She wasn't sad about that when she left.
Tell us what's wrong with this post? How could we improve it? :)
Let us improve this post!