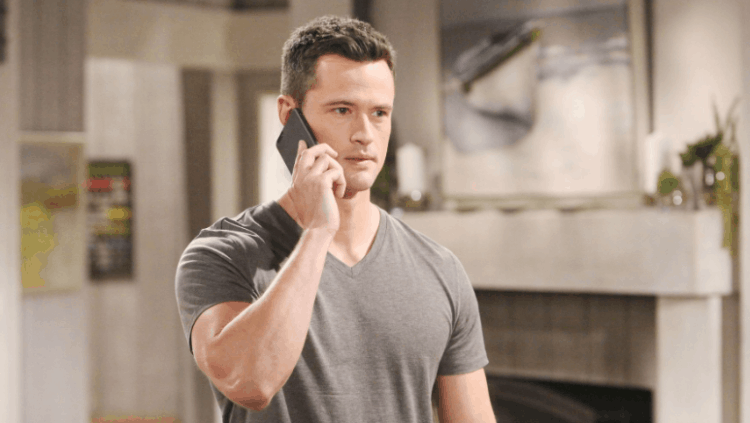 The Bold and the Beautiful fans want to know what Xander hopes to accomplish. Sure, we get tha the wants to protect Hope, and we get that he wants to do what he can to avenge the life that he feels she is leading, but what is he really doing? He confronted Thomas about what he thinks he did, which is have a hand in the death of Emma, and he's putting himself in danger by doing this. We don't know what happened, specifically, but we do know that Thomas is in a happy place right now since Hope said yes to his engagement, and he's not about to let someone else take that from him. Meanwhile, we know Xander is only trying to make up for the horrible secret he is keeping, but that won't work for anyone. It's just not good enough. He has to come clean with Hope to save her from herself and from Thomas. It's the only way, and we think he knows that.
Liam told Hope he loves her. He cannot have her go through with this wedding to Thomas, but he is just fine sleeping with the mother of his child with whom he now lives. He might not see things the same way. In fact, she might assume that if he really loved her, he never would have gone to bed with Steffy. She seems to forget that ending things with her husband was her own idea, and annulling their marriage was her own idea, and he is free to do as he wishes. But, she's not that bright in the moment, and she's made up her mind. She's not happy about it, but she's doing it regardless.
What's Happening on The Bold and the Beautiful
https://twitter.com/BandB_CBS/status/1148667530174615552?ref_src=twsrc%5Etfw
We cannot help but love this so much!
What's Next on the Bold and the Beautiful
https://twitter.com/BandB_CBS/status/1147867867871928329?ref_src=twsrc%5Etfw
Xander might be close to done with Zoe. We hear that he is going to issue her an ultimatum coming up shortly, and it will not be a good one. He has a lot to say to her, and he's not feeling good about their own personal future. He's going to tell her that she has to get on board with his own way of thinking or they are done. He is not happy with Hope's engagement to Thomas, and he is convinced that Thomas had everything to do with Emma's death. He's scared for Hope, and he wants Zoe to make this right. If she doesn't, he will find a way to do it himself. We think this situation is about to put him in some major danger, and he has no idea that it will all work out this way for him.
Brooke is not going to let her daughter marry Ridge's son. She is going to do every single thing in her power to ensure this does not happen, and we know how far she is willing to go. She's a woman who will do anything to get what she wants when it comes to her own life, and we know she's willing to go even further to get what she wants for Hope. This could be ugly, and it might just be the moment Ridge decides that he is done with his wife and ready to move on from their marriage. She's in the middle of things that are not her business, and they all know it.
Stay tuned for more The Bold and the Beautiful and be sure to check out TVOvermind daily for the latest The Bold and the Beautiful spoilers, news, and updates.