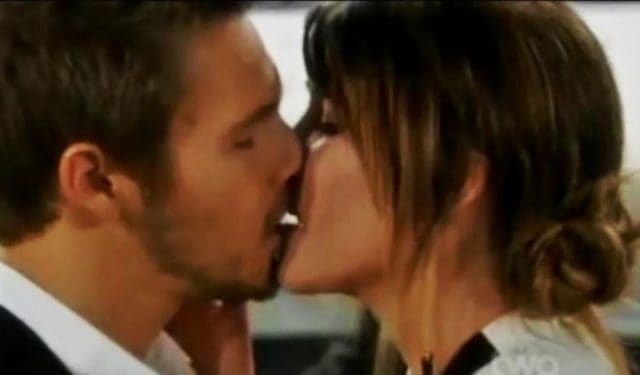 The Bold and the Beautiful fans are not all that surprised to see that things aren't going well with people such as Liam and Steffy. We are going to see things turn around a lot this week. We know that Liam is working so hard to try and make sure his wife forgives him. He's living with the most guilty of guilty hearts after kissing Sally not once, but twice. He's not happy with the way things are going because he has such a heavy heart for how much he hurt his wife. He loves Steffy and he wants to make their marriage work.
But she's feeling the serious guilt from all of this. She's feeling awful about the way things are going and the way he feels. His guilt is tearing at her heart right now, and it's becoming seriously amazing. He is so sad that she's feeling even worse about herself. She just wants him to stop feeling that way because she knows how much she does not deserve it.
She did, after all, sleep with his father and that's way worse than kissing another woman a few times. They both messed up, and she's thinking if she just tells him what she did, he will be totally fine with it and they'll be even. We think that's not even going to happen a little. There is no way she is going to get a pass on that one or that he'll consider what she did even to what he did.