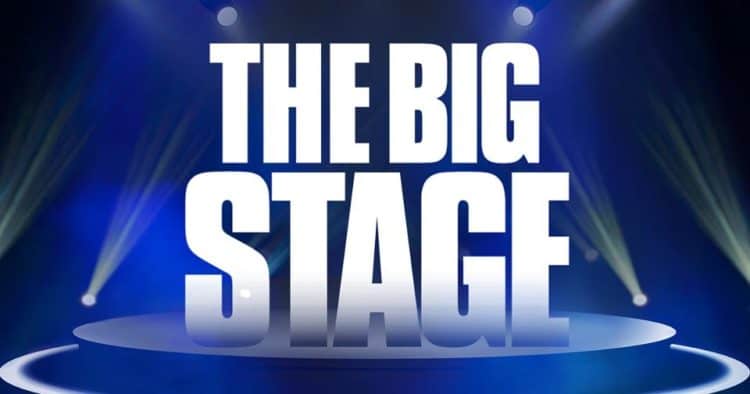 Television was made for entertaining us, and we can say that it has never let us down with the continuous production of fantastic shows. One show that recently premiered is "The Big Stage" and if you loved "America's Got Talent," this one will also end up being among your favorite shows. Among the many things you may not know about it, here are ten facts; some of which set it apart from what you have been accustomed to on reality shows.
1. It has two executive producers
David McKenzie, a Scottish film director, is renowned for his various works in the film industry for which he has won several awards. McKenzie also is the co-founder of Sigma Films based in Glasgow and some of the works he is credited for include "Hallam Foe" which he was the writer, executive producer, and director. The film was nominated for the Best Film and Best screenplay in 2007. David Martin, on the other hand, is also a producer and director best known for "His Shoes" released in 2013.
2. It is non-competitive
Most reality television shows are all about who is best, and contestants will go out of their way to keep putting a smile on the faces of judges. Further, when there is a cash prize motivating performers to put their best foot forward competition can get stiffer since we could all use a little money to grease a few wheels. "The Big Stage" does not put this kind of pressure on the performers; all they have to do is get on stage and entertain us. After all, sometimes even in those competitive shows the winners barely make a name for themselves while those who fall short go-ahead to be a big sensation in the entertainment industry.
3. It has two hosts
The Big Stage has two familiar faces as its hosts, one of whom is Elizabeth Stanton. Elizabeth has been all over the world through her show "Elizabeth Stanton's Great Big World" that has been on air since 2011. She also created the sitcom "This Just In" and starred in it, and hosted segments for "Popstar Magazine." The other host, James Maslow, wears many hats including actor, songwriter, and singer, with his most popular work being the musical comedy "Big Time Rush" on Nickelodeon. He also has participated in reality shows like "Big Brother" and "Dancing with the Stars."
4. It premiered on June 7, 2019
Once CW announced that it would be introducing six new shows for the summer season, we could not wait and now have already gotten a taste of what to expect. "The Big Stage" premiered on June 7, 2019, as we had already learned from Broadcasting Cable with this series being the only one among the six series to have been given a release date then. It debuted with two half-hour episodes that aired back to back on the same night.
5. Each episode has 5-6 acts
It would be exciting to see all the performers do their thing as each is different from the next, but then that would mean not having the time to watch other shows. Therefore in the 30 minutes that each episode airs, Forbes tells us that only 5 or six acts can be squeezed in the time slot, translating to about 5 minutes for each performer to impress the audience.
6. It will feature some already known performers
If you thought that you would see entirely new performers, you are mistaken. Fans of "American Got Talent" might know Sara with her dog and although she is now a celebrated dog trainer who got to finish fifth on the show, she still wants to share her dog training skills, this time without aiming for any prize. Other talents you may already know include W.O.W. Las Vegas, Myra Kramer and Elizabeth Fraley, Lina Liu and VMO, as Meaww enlightens us.
7. It is produced by association television international
Do you always need a laugh and watching "The World's Funniest Moments" always serves you to your fill? Or maybe you want to learn a few magic tricks and "Masters of illusion" seems to reel you in with the amazing talent of the magicians. Well, if you do enjoy these shows, you can thank Association Television International for making it possible. It now has added to its many shows "The Big Stage" which we hope will be a big hit seeing that some of the series this production company is credited for having been running for more than ten years.
8. It is airing on CW
CW has always been among the best networks for keeping us entertained and just when you thought you would have to look for activities to do in the summer; it promised us six new shows as Cinemablend reported two months ago. The six series are well diversified to ensure that if you are not into sci-fi, docu-series or comedies, then The Big Stage will be all you need to help you appreciate the many talents that the world has to offer.
9. It features 44 performers
The world has billions of people, and everyone has something that sets us apart from each other. Therefore if we had to get a chance to showcase our talents, it would be years for each of us to be on stage. That said, The Big Stage only focuses on 44 performers who are not just learning their capabilities; it is about seasoned professionals who only need the exposure to shine some luck on their path. The best thing about The Big Stage; it does not limit the performers geographically because we get a taste of talents from all over the world.
10. Each performer gets one chance on stage
Ever heard that sometimes you only get one chance to make an impression, so it better be a memorable one"? Shows like "America's Got Talent" will allow the contestants to keep on improving their act until only one is left as the winner. With time you end up rooting for particular performers as you see how far they have come to bring out the best of their talent. However, the performers on "The Big Stage" have only one chance to impress the audience; once they leave the stage; they never get to be on it again.
Tell us what's wrong with this post? How could we improve it? :)
Let us improve this post!