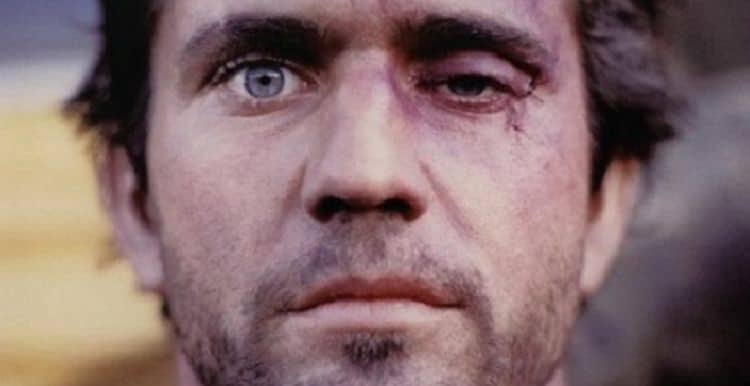 It can't be said enough that some people find themselves in the right place at the right time and end up getting extremely lucky. A lot of people are still probably kind of wary of saying that they enjoy Mel Gibson any longer, but looking back at his career and how it's gone at this point makes it easier to say that he's been a great actor in his time, no matter what people want to say. But the one role that really managed to get him the kind of attention he needed and the boost that allowed his career to take off was Mad Max, especially since the movies following the first one were notable in many ways and helped to make him even more famous as his name kept on growing as he took on more and more iconic roles throughout his career. But hearing how he was given the role of Max in the first place is kind of amusing since he was apparently dropping a friend off for an audition and someone managed to get a look at Gibson before he left. It does sound as though he was in pretty bad shape since he'd been in a bar fight with a rugby team the night before, but he was told to come back when he healed.
Considering that he was a young actor in need of work anyway, Gibson went back once he'd healed, and when George Miller, the director of Mad Max, saw Gibson he was apparently starstruck and ready to sign him right then. Gibson's buddy went on to become his costar in the same movie which is pretty funny, but from that point on Max became a character that people couldn't help but like since following the first movie he took on the loner role in a blasted wasteland where survival was a struggle that only got harder with each passing day. To think that someone else might have been Max if Gibson hadn't dropped his friend off for an audition and been seen by the right person, well, it's hard to imagine. The fact that there are plenty of stories like this in Hollywood makes one think that the hard work and sacrifice that so many people have experienced over the years might be a little overrated, but that feeling passes quickly.
The truth is that Gibson was a young actor at that time and was working to try and make his mark in the business, but hadn't had any big breaks yet. The fact that Miller saw something in him that could be used for this project sounds like the type of fairy tale story that a lot of people want to believe in but doesn't happen all the time. But considering that it's a story that's been verified by the person it happened to, it's hard to discredit much of what went down and how Gibson ended up becoming one of the most iconic characters in the history of cinema. The Mad Max movies have been great enough that many people across the years have given praise to each movie when it arrived on the scene. From Mad Max to Beyond Thunderdome, Gibson managed to deliver a stellar performance that has made him one of the more successful people in Hollywood over the years.
While he's not involved with the latest Mad Max movie, which was too bad even though Tom Hardy did just fine, it's bound to happen that no matter how many times Mad Max is brought back to the theaters, Gibson's name will come up since he is the guy that made the character possible in the first place. It does sound as though Miller was at wit's end before he found Gibson, and once he saw Mel he was certain that this was the guy that he wanted for the main role in the movie. It's hard to know what directors see when they're looking at potential stars, but there are times when even what they're looking for doesn't appear to be enough. In this case though Miller saw something in Gibson that was able to make everything finally click and come into focus the way he'd wanted it to.
One has to wonder if Gibson's friend minded being his costar when he wasn't even the one that had been going to the audition, but something kind of indicates it no longer matters. The movie went off without too much difficulty and went on to build Gibson's career in a big way as he started showing up more often and eventually became a huge star. One still has to wonder, what if Miller had settled on someone else for the role. What would have happened? It's hard to say, but a good guess is that the movie might not have done as well.