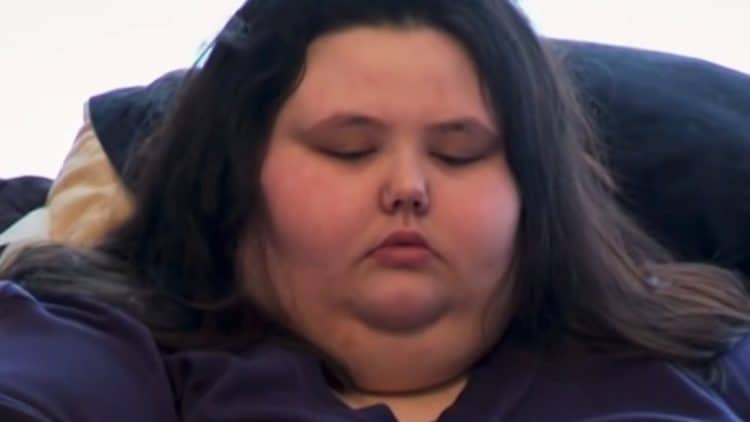 For almost a decade, My 600-Lb Life has followed the journeys of dozens of people who were trapped in a vicious cycle of obesity. Although many of the people on the show failed to reach their weight loss goals, other people have been highly successful. Christina Phillips is among those who was able to overcome her unhealthy eating habits. Christina was featured on the show during season two and viewers found themselves both sad and inspired by her story. She struggled with her weight for much of her life and at one point she reached over 700 pounds. Even simple things like walking around the house had become nearly impossible for her. In addition to suffering from physical health issues pertaining to her weight, Christina's mental health was suffering. Her weight caused her to feel a lack of self worth and confidence.
These days, however, Christina has undergone such a drastic transformation that My 600-Lb Life fans probably wouldn't even recognize her. Keep reading to learn more about Christina Philips' unbelievable transformation.
Christina's Weight-Loss Journey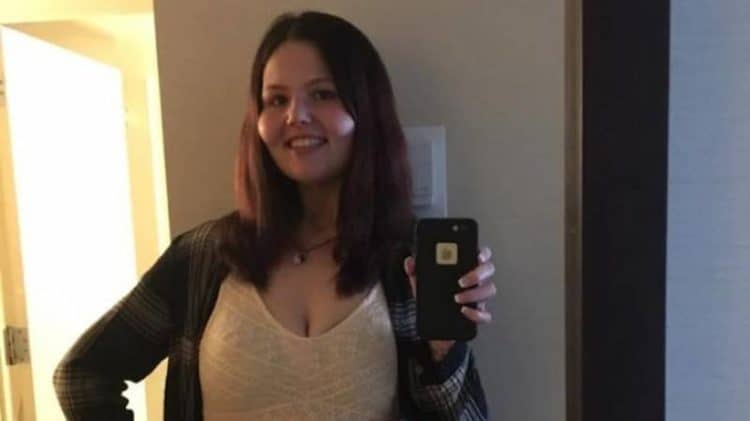 Gastric Bypass Surgery
After visiting Dr. Nowzaradan, Christina was told that she needed to lose a significant amount of weight before she could be undergo weight loss surgery. This point of the show is where many cast members tend to get discouraged, by Christina decided to keep fighting. She went on to lose nearly 270 pounds in order to qualify for surgery. In the process, she also separated from her husband as he struggled to come to grips with the more confident person Christina was becoming.
After undergoing weight loss surgery, Christina weighed in at 183 pounds pounds. Losing weight gave her a new lease on life and she told People, "It's been pretty amazing having my life back. I'm able to do so much more now. It's pretty great. Before I couldn't walk eight feet without feeling like I was gonna die. Now, I could do just about anything I put my mind to." Christina eventually underwent skin removal surgery which resulted in her losing even more weight. In total, she lost more than 520 pounds.
While talking to People, she shared that her overall quality of life had improved greatly and she enjoyed being able to do things like go shopping. Losing weight also allowed her to spend more time with her loved ones and enjoy activities with her nephews.
Struggling to Stay Thin
After getting to a healthy weight, Christina found herself incredibly stressed over how to maintain it. She eventually went from one extreme to the other. Christina developed anorexia due to fear that she would eventually gain the weight back. At one point, her eating disorder was so severe that she was actually asked to gain more weight. While dealing with an eating disorder of any kind is never easy, Christina seems to have gotten to a place where she's making healthier choices.
Becoming a Mother
When Christina was at her heaviest weight, getting pregnant was very difficult. Additionally, carrying a child could have posed some serious health risks. Since losing weight, Christina has received the gift a motherhood. She welcomed her first child, a son named Ethan, in February of 2021 and she couldn't be any happier about being a mom.
What is Christina Up To Now?
After season two of My 600-Lb Life, Christina returned for a Where Are They Now? episode in 2015. At that time, fans were in awe of Christina's transition and they will be happy to know that she has kept the momentum going.
In her own words, Christina is now living her life to the fullest and she's enjoying every minute of it. She has gotten very involved in the weight loss community and has made several appearances with the Weight Loss Surgery Foundation of America. She has also run two 5ks since her time on the show.
Although Christina has become a star in her own right since her appearance on My 600-Lb Life, she still seems to enjoy her privacy. She is active on Instagram, but her account is private. The good news, however, is that she has 34,000 followers which suggests that she's fairly likely to accept follower requests.
Christina's incredible transformation is proof that people can accomplish some pretty impressive things when they focus their energy on achieving their goal. She hopes that can set a positive example for others who are struggling to lose weight. While her time on reality TV may be over — at least for now — Christina has no plans to stop sharing her story.