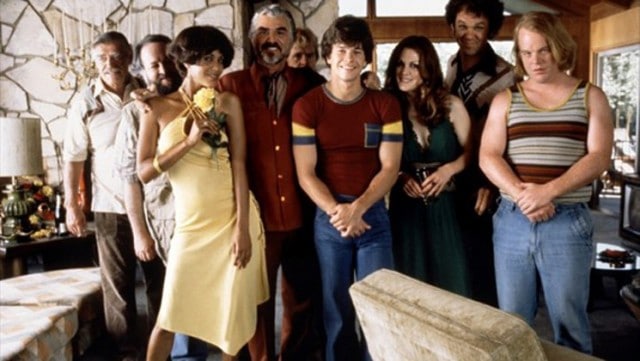 If it's raining and you have a weekend in with the parents (whether you're a teenager or older it doesn't matter) be very very careful what movie you pick out to watch with them. Make sure you go with something that's pretty light but not too raunchy. Make sure that there is no nudity, and for God's sake nothing with love scenes. And please be sure that the movie doesn't have too much cursing or vulgarity.
I bring this up because a movie that contains any of these elements becomes instantaneously regrettable and difficult to watch if your parents are in the room. It stinks because you're watching a movie that you would normally be cackling and laughing at with your friends, but because your parents are in the room you just sit there in silence.
That said I've put together a list of 8 movies I've seen with my parents that were colossal mistakes.
8. Pretty much any Quentin Tarantino movie

Tarantino might be one of the most creative and successful directors around, but he's so twisted and uses so much vulgarity that it's near impossible to enjoy with your parents in the room. I for one watched Pulp Fiction with my parents and needless to say that was not easy. It's kind of tough with all the violence and particularly the drug scenes. Both my parents are psychotherapists so this was NOT easy. Several scenes from Pulp Fiction, Inglourious Basterds and Django Unchained will have Mom and Dad stopping in their tracks.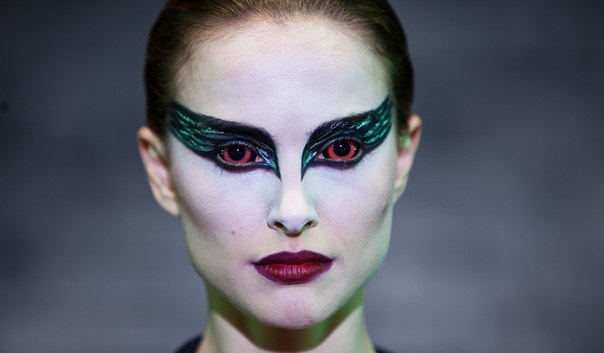 7. Black Swan
Hey, how about we get a movie with the talented Natalie Portman in it? Sounds cool to me! Everything's going fine in the movie, right? Natalie Portman is doing her dancing thing and you can see how incredible an actress she is. It's breathtaking right? And the movie goes on all these fun twists and turns? But wait? When did this movie get so steamy? Wait, what's that? Mila Kunis is doing WHAT to her? Yeah, that might get you cheering and hitting rewind with your guy friends, but might want to sink in your chair if with Mama and Papa. Skip this one.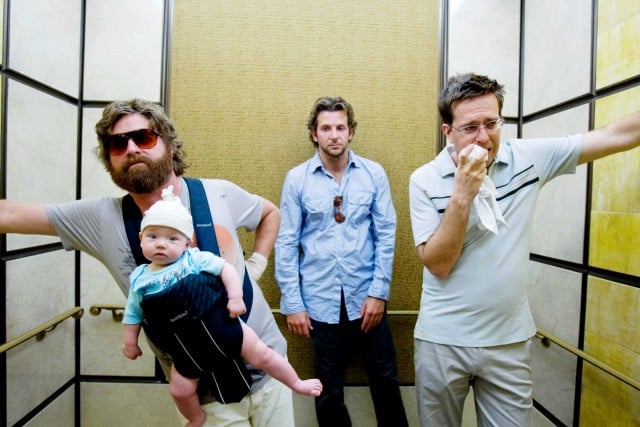 6. The Hangover
It might seem harmless at first, but when you realize that there's a Ken Jeong nudity sighting, some serious vulgarity, and the fact that you'll have to answer loads of questions about if this is what happened at your bachelor party, it becomes an instant pass. Even if the parentals make it through the entire thing, you still have the unedited pics at the end that will make them scratch their heads even more. Sure you'll all laugh but not nearly as much as you would have had you seen it on your own.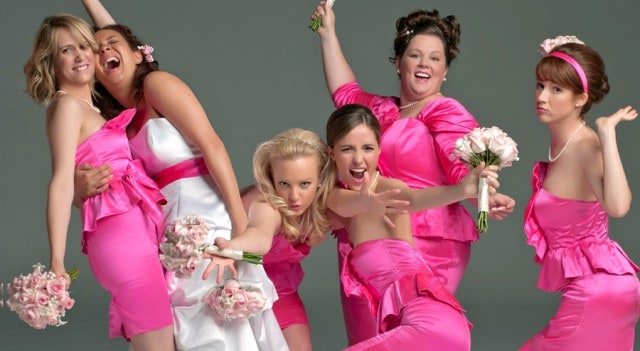 5. Bridesmaids
To be honest, my parents watched this and absolutely rolled with laughter, so maybe it's not as bad as I think. In their defense though, we weren't in the room with them, so, while we know they'd still be laughing, we probably wouldn't have enjoyed the movie as much had they actually been with us. There's just too many nasty moments in that movie to count. Yeah it's funny but again, much better sans Mommy and Daddy.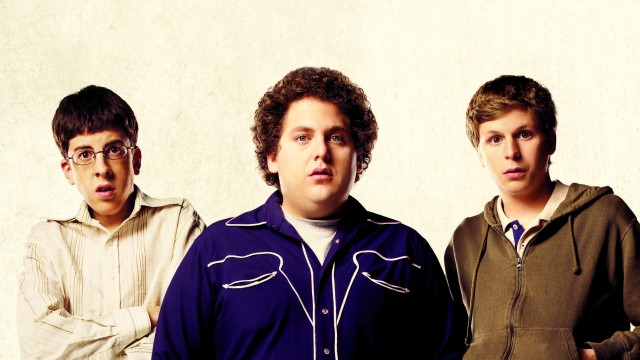 4. Superbad
While this movie is absolutely hilarious to watch in a room full of people you're own age, sitting in-between your parents might not be the best time to watch it. With all the sex, booze and typical conversations you tend to have with your friends in high school, it's just hard to stomach with mom and dad in the room. My parents were definitely troopers but it got awfully quiet in the room when McLovin' was with the red head.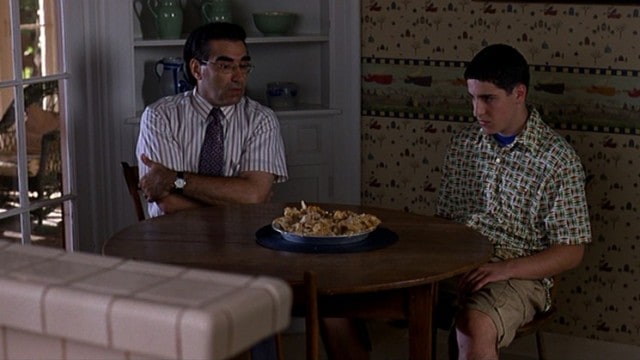 3. American Pie
Hands-down, one of the funniest movies of my high school years, but not at all appropriate when in the same room with your parents. It's actually a flick that we found ourselves either pausing until our Mom or Dad left the room, or just straight fast-forwarded through scenes because they may be so disgusted. Too many inappropriate scenes to list here. But I have to say this movie, hands down has an incredibly high "laughed harder than I've ever laughed the first time I saw it" rating.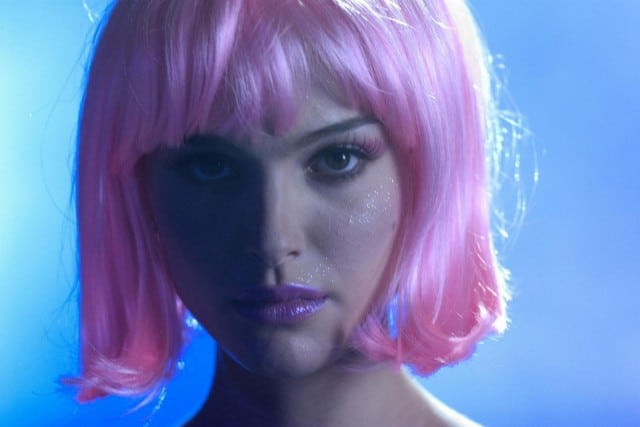 2. Closer
This actually happened to me so I know firsthand how it embarrassing it feels. The plot itself is a little risqué, featuring two couples that refuse to stay faithful to each other, lie about it and are generally unhappy. But the one part that got us sweating was when Natalie Portman's character straight-up got handed a slew of comments from Clive Owen in a strip club that I really can't say here.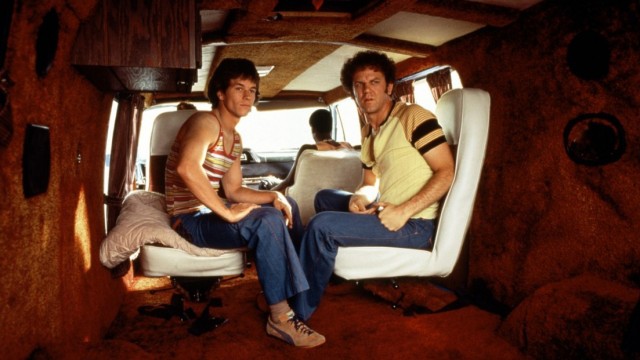 1. Boogie Nights
I'll let this synopsis tell you the story. This one's obviously a no brainer. Adult film director Jack Horner is always on the lookout for new talent and it's only by chance that he meets Eddie Adams who is working as a busboy in a restaurant. Eddie is young, good looking and plenty of libido to spare. Using the screen name Dirk Diggler, he quickly rises to the top of his industry winning awards year after year. Drugs and ego however come between Dirk and those around him and he soon finds that fame is fleeting.