When Green Acres premiered on September 15, 1965, it was created as a sister show to Petticoat Junction. Jay Sommers, Green Acres creator, set the show in the same fictional television universe as Paul Henning's The Beverly Hillbillies and Petticoat Junction. As such, characters from each show often make guest appearances in others. However, despite Green Acres' fantastic viewer ratings, the show was canceled after Season 6.
Green Acres joined the list of shows axed in what was generally known as CBS's "rural purge." With a change in management at CBS, the network decided to cancel shows whose demographics favored older and rural audiences. A popular joke at the time was that "CBS canceled every show with a tree in it." Although it's been over half a decade since the show ended, its characters lived through it all. Here are the 10 best Green Acres Characters of all time.
Oliver Wendell Douglas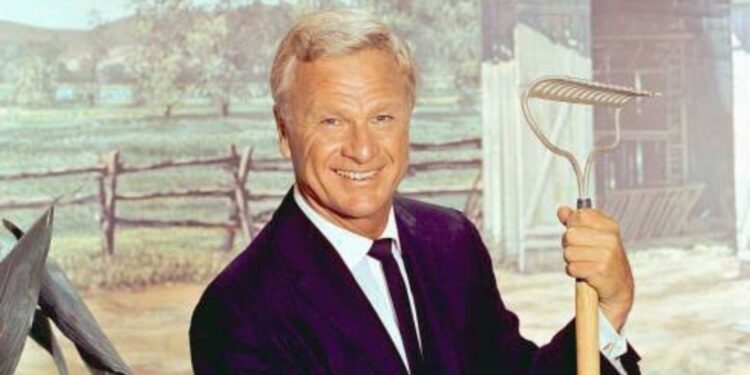 Oliver Wendell Douglas was Green Acres' main protagonist, played by Eddie Albert. He was a successful city lawyer who gave up his city life to pursue the dream of being a farmer. Oliver abandoned city life and his New York penthouse bought the Green Acres farm and moved with his wife to the rural town of Hooterville.
With no experience in farming and agriculture, the show's humor comes from Douglas' attempts to use farm tools and adapt to life in Hooterville while wearing a suit and a tie. The character's name was simply a play on words of the real-life names of Supreme Court Associate Justices Oliver Wendell Holmes and William O. Douglas. Throughout Green Acres TV run, Douglas drove five golden convertibles.
He begins the series driving a 1965 Lincoln Continental. He drove a new model every year until Lincoln stopped producing convertibles in 1968. The character switched to driving Mercury Marquis convertibles until the show was canceled. Eddie Albert passed away in 2005, aged 99. Albert landed the role after Don Ameche turned it down.
Lisa Douglas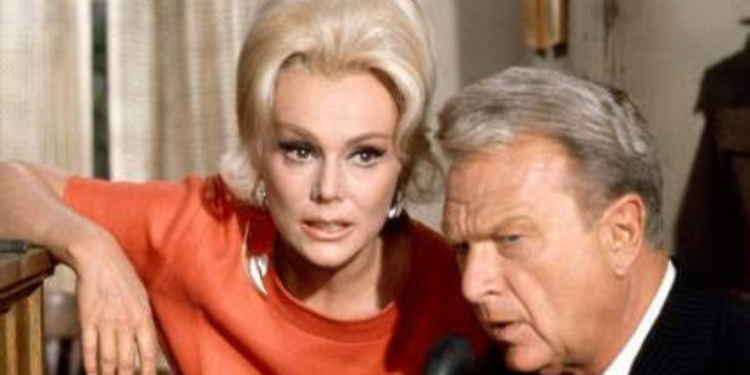 Lisa Douglas was Oliver Wendell Douglas' wife in the show. She was forced to abandon her luxurious life in the city to accompany her husband to Hooterville. Hungarian-American actress Eva Gabor, the younger sister of Magda Gabor and Zsa Zsa Gabor, played the character. Besides being married to a successful lawyer, Lisa Douglas is from a wealthy family. She struggles to fit into their new lifestyle in Hooterville. As the second main character of the show, Lisa provides added humor. Sometimes, Lisa threw dishes out of the window to avoid washing them.
Lisa also walks around wearing her expensive New York City clothes, much to the amusement and disdain of the people of Hooterville. Gabor wasn't the first actress considered for the role, as Janet Blair and Marsha Hunt did a screen test with Eddie Albert. However, Green Acres creator, Paul Henning, chose to work with Gabor. Although CBS raised objections about her Hungarian accent, Henning decided it would add to the show's humor.
Mr. Eustace Haney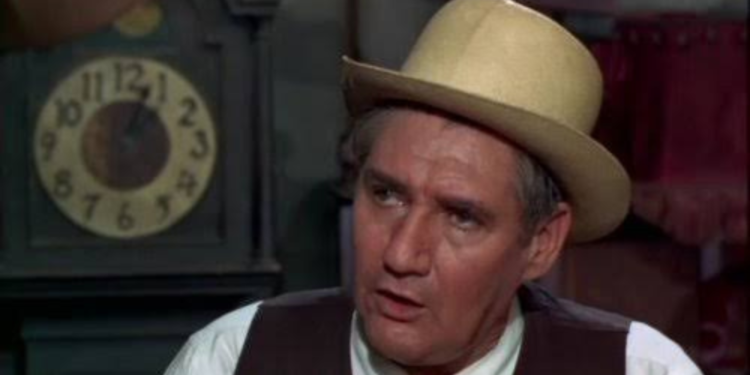 Pat Buttram played the character of Mr. Eustace Haney. Haney was the original owner of the Green Acres farm, who sold it to Oliver Wendell Douglas. As a supporting cast, Mr. Haney was a dishonest, money-loving farmer who continued to rip off the unsuspecting Douglas at the beginning of the series. Haney sold the farm to Douglas without its equipment and tools. This way, he continued to sell the parts to Douglas at highly inflated prices.
Whenever Douglas needed a service or item, Mr. Haney was always available to try to sell him or rip him off. Of all the top characters in Green Acres, Haney is the only one whose wife's name is never mentioned or seen throughout the show's run. Pat Buttram's portrayal of Mr. Haney was based on Elvis Presley's manager Col. Tom Parker.
Eb Dawson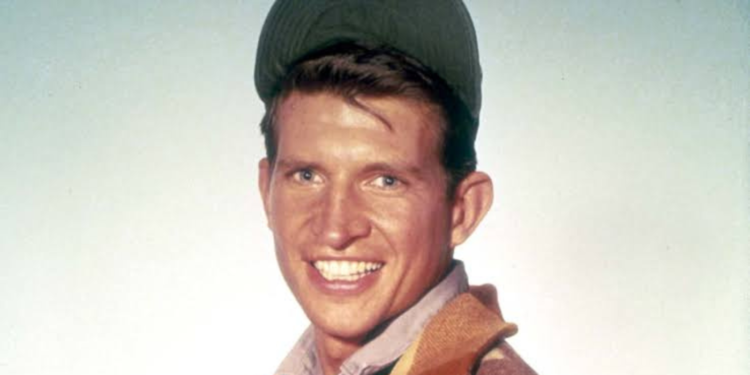 When Oliver Wendell Douglas and his wife, Lisa Douglas, arrive in Hooterville, they hire a farmhand to help run the farm. Eb Dawson was the young, naive farmhand who religiously called Oliver "Dad" and Lisa "Mom," much to Oliver's annoyance. Tom Lester played the character and was the youngest on the show. With his death on April 20, 2020, Lester became the last top cast member of Green Acres to die. In other words, all of Green Acres' top cast are dead.
Fred Ziffel and Doris Ziffel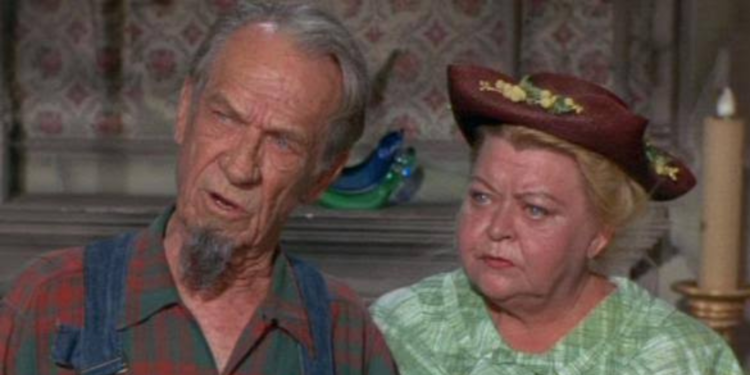 The Ziffels were an interesting couple the Douglas' met in Hooterville. They were Oliver and Lisa's the elderly neighbors. Although childless, the Ziffels had a pig they named Arnold and treated as a son. Fred Ziffel, played by Hank Patterson, was a no-nonsense, old-fashioned farmer. Barbara Pepper played the character of Doris Ziffel from 1965–1968. Pepper was advised to leave the show after her health issues worsened. She died on July 18, 1969. She was subsequently replaced by Fran Ryan, who played Doris Ziffel until the show ended in 1971.
Arnold Ziffel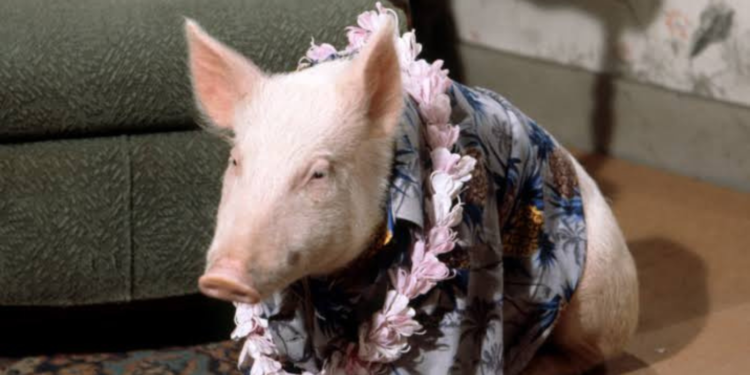 Although numerous animals were on the show, Arnold Ziffel stood out seeing he was likened to a son. Arnold was the pampered pig (son) of Fred and Doris Ziffel. Everyone seemed to understand Arnold's grunts as English except Oliver. Arnold went to the local grade school and often sneaked in to watch television at the Douglas' home.
Several pigs played the character of Arnold throughout Green Acres' six seasons. The first pig used was male to portray the "son" of the Ziffels. However, a female pig (sow) was used in subsequent seasons. The creators made no effort to mask the difference from the audience, as viewers could easily see the nipples of the sows. A running joke after the end of Green Acres was that the cast members ate Arnold. However, Tom Lester confessed he made it up because he was tired of being asked about the pig's whereabouts.
Alf and Ralph Monroe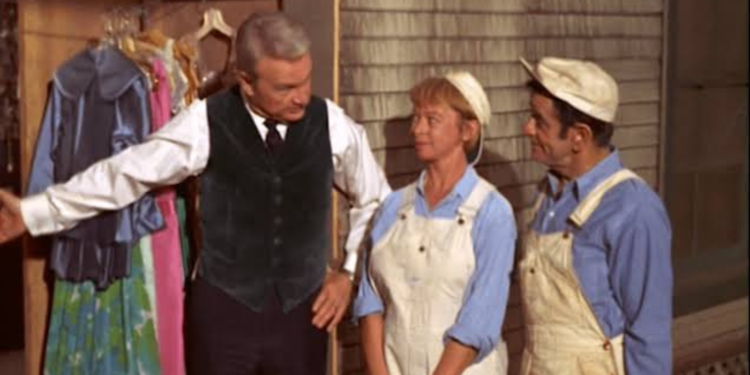 The Monroes were another interesting character in Green Acres. Often referred to as the Monroe brothers, these two were carpenters, albeit quarrelsome. Sid Melton played Alf Monroe, while Mary Grace Canfield played Ralph Monroe. Alf clarifies that Ralph was actually his sister but dressed and disguised herself as a man so they could get jobs – no one would hire a woman as a carpenter in Hooterville.
However, Alf and Ralph had a reputation for failing to complete their projects. If they finish the project, it's usually a disaster waiting to happen. In a later episode of the show, Ralph tries to act feminine and marry county agent Hank Kimball but fails at achieving both. Although Sid Melton left the show briefly in 1970 to be cast in another TV show, he returned to Green Acres before it was canceled.
Sam Drucker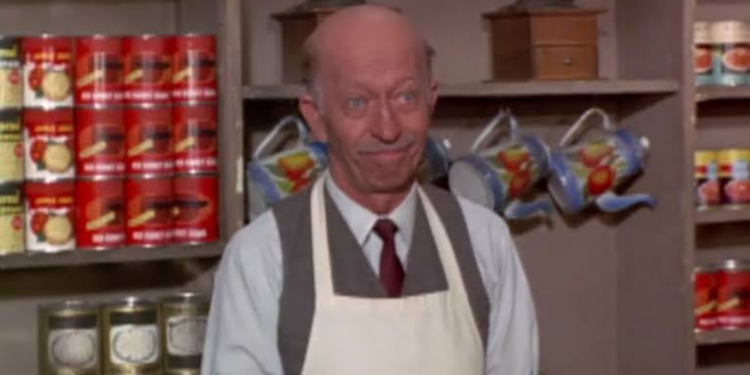 Sam Drucker was one of the characters that appeared in different CBS shows in the same fictional universe. Frank Cady played Sam Drucker and was a storekeeper in Hooterville. Drucker also doubled as a volunteer firefighter, printer, and newspaper editor. Drucker was the only character that understood and was in awe of Oliver's decision to abandon his wealthy city life for a rural experience.
Hank Kimball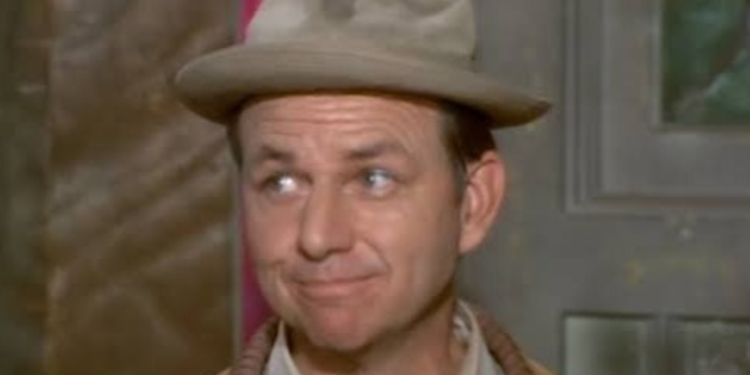 Hank Kimball was the character Ralph Monroe married later on in the show. However, Kimball annulled the marriage later on. Kimball was the county agricultural agent, often seen as a scatterbrain engaging in half conversations. Alvy Moore portrayed the character.
Eunice Douglas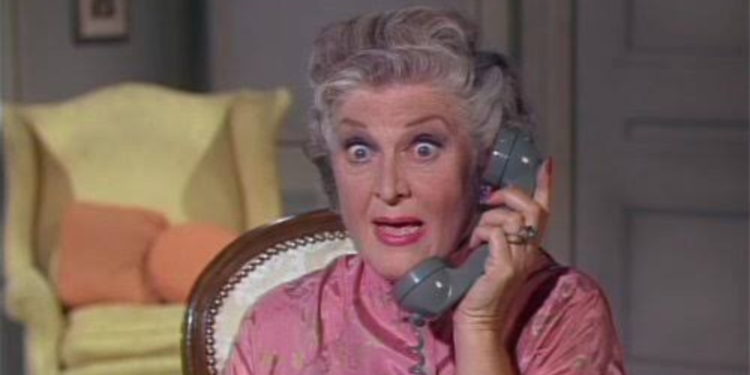 Eunice Douglas was Oliver Wendell Douglas' mother on the show. The character was played by Eleanor Audley and appeared in a recurring role in Seasons 1 to 4. Eunice Douglas was in disbelief that her son traded his wealthy, successful city career to become a farmer. She easily took sides with her daughter-in-law, and often tried to convince her to return to New York. An interesting casting in Green Acres was having Eleanor Audley play Eddie Albert's mother. Audley, born November 19, 1905, was only older than Albert by five months. Yet, thanks to Audley's portrayal of Eunice Douglas, many Green Acres audiences were convinced otherwise.