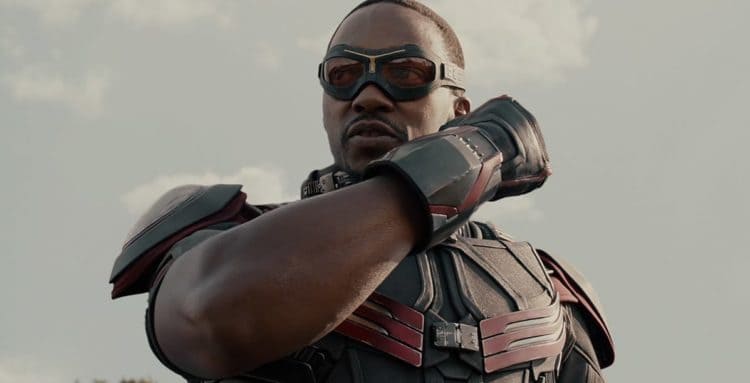 You've really got to wonder what was going through Will Smith's mind when he decided to punch Anthony Mackie in the face. It sounds as though things were smoothed over almost immediately following the incident, but from Mackie's point of view it sounds as if he was going in for a high-five or a hug, and Smith ended up 'accidentally' clocking him in the face. One might wonder how a person can accidentally turn what should have been a hug into a punch since it's not something that's normally done. But the act did happen since Smith, who trained how to punch like Muhammad Ali for the titular role years ago, came with a hit that rocked Mackie just a bit but still apologized for it soon after. The two were filming not too far from each other at that point and Mackie was up on stage for a concert with Smith, which he admits was pretty awesome. Since it was Smith's birthday, a cake was brought out on stage, and that was about the time that Mackie went in for his hug since Smith had noticed him and called him out by name, which even to a famous star is pretty cool obviously. But that strange reaction of being swung on definitely through Anthony for a loop since it was more than a little unexpected.
The good part is that there doesn't appear to be any feud between the two men that needs to be addressed, since after that one strike they squashed whatever beef might have had when they were still on stage. One still has to think of what Smith might have been thinking when he saw Mackie coming in, as the idea of confusing a hug with anything else that might deserve a punch is kind of hard to do in any scenario. A lot of people might have had a very different reaction to Smith's action since a punch is usually more than aggressive enough to elicit a response in many individuals since it's not a polite or even justified act unless someone poses a very real threat to the other person. But then we could sit here and talk about what's justified and what's conditional all day and never agree, so moving on is a better idea. It's impressive enough to think that Mackie took it and didn't buckle, but many might want to cite that just because Will Smith played the part of Muhammad Ali years ago doesn't mean that he's just as deadly with his fists as the former champ was at one time. Actors can in fact be quite formidable and gain a great deal from their roles, but the why of it is still something that needs to be fully explained.
It is kind of interesting that this didn't start a fight, but it could have been that Mackie was just too confused and Smith was quick to ask if everything was okay. It does feel that in any other circumstance this could have caused something of a ruckus that would have needed breaking up, especially since punching someone in the face is kind of hard to play off unless it's on genuine accident. Maybe there's been more made out of this than was needed, but at the moment, trying to wrap my head around why someone would punch another person is kind of difficult since it's the kind of aggressive move that is usually made to assert dominance in some way, but on stage with another actor hardly feels like it would be the right time to make sure that anyone knows who's the top dog on stage. It sounds as though Mackie was happy to be included in the good time and wasn't expecting anything to go wrong, which is why the punch is still something we're talking about after the event has been covered in a few different ways. It's simply interesting enough to look at and wonder why since Smith did apologize it sounds like but the reason behind the punch is still hard to divine.
Some would go ahead and say that celebrities are human after all and do have their awkward moments like everyone else, but this kind of transcends that a bit since the average individual doesn't just punch someone for no good reason and then treat them like a friend. Well, some might, but the feeling is still that trying to make this work is bound to backfire since people want to know what they've done to deserve the punishment before moving on. In this case though things were buttoned up nicely and the two men made their way forward as good buddies despite Mackie's aching jaw. That's kind of an odd way to hit it off, in a literal sense, but apparently it worked.