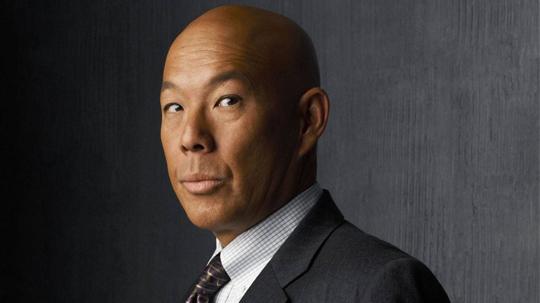 He's got a face and has played characters you've always known but you can never place his name. This week's "That Guy" actor of the week is Michael Paul Chan. You might recognize Chan from The Closer on TNT. And most recently he appeared on the show Major Crimes from 2012-2015. But where do I see Chan in my memories? I'll never forget him as Data's dad in Goonies and when he uttered the line "Unbeatable!" in the movie Maverick. That line still remains one of my favorite all time obscure lines in any movie. He was also Mr. Chong in some episodes of "The Wonder Years." Mr. Chong was Kevin's boss at the Chinese restaurant.
I'm telling you right now, anything this guy is in turns to gold. Just watch the movie Quicksilver with Kevin Bacon. He plays a gangster. Incredible. Other credits? Yup, he was in "Arrested Development" for 6 episodes playing Judge Lionel Ping. Honestly, there is nothing this guy is in that isn't awesome. So now you know the next time you see him, it's Michael Paul Chan.
Here are a couple clips where you can see Chan in action.
The 85 Cent Scene in Falling Down
https://www.youtube.com/watch?v=pk9IMyP85Ko
In this scene Michael Douglas loses his top in "Falling Down." Who is the poor victim? An innocent convenience store owner played by none other than Michael Paul Chan.
You're my greatest invention
The original Data! This guy is awesome.