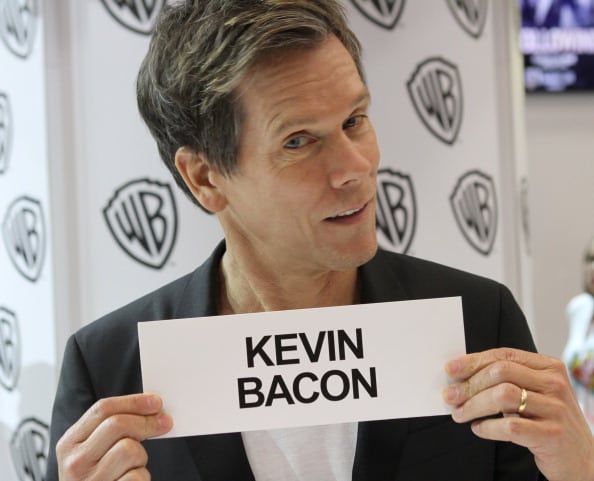 Kevin Bacon has been a famous film star for decades, starring in such notable films as Footloose, A Few Good Men, and Crazy Stupid Love. Most recently, however, Bacon has garnered much attention for his television role as Ryan Hardy on Fox's The Following, which airs Monday nights at nine o'clock. Here are 12 things you might not have known about the infamous Kevin Bacon.
Photo by Handout/Getty Images
1. He's in a band with his brother – When he's not filming movies or The Following, Bacon performs in a folk-rock band alongside his brother, Michael. The band is (appropriately) named The Bacon Brothers.
Photo by Christopher Polk/Getty Images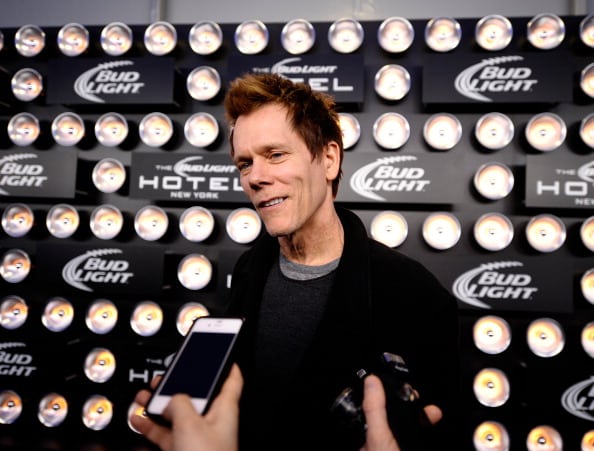 2. He lost a great deal of money in the Bernie Madoff scandal – Kevin Bacon and his wife, Kyra Sedgwick, lost a large portion of their savings because of Madoff's Ponzi scheme.
Photo by Ilya S. Savenok/Getty Images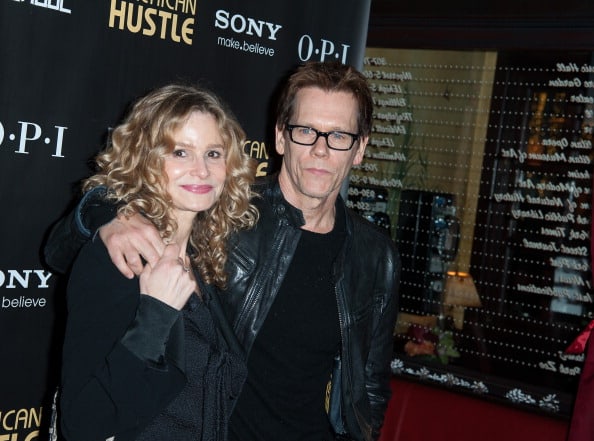 3. He knows will.i.am – Bacon and Sedgwick both appeared in the music video for will.i.am.'s single, "It's a New Day," which supported the election of Barack Obama as president, back in 2008. The video also featured celebrities like Olivia Wilde, Kerry Washington, and Kanye West.
Photo by Dave Kotinsky/Getty Images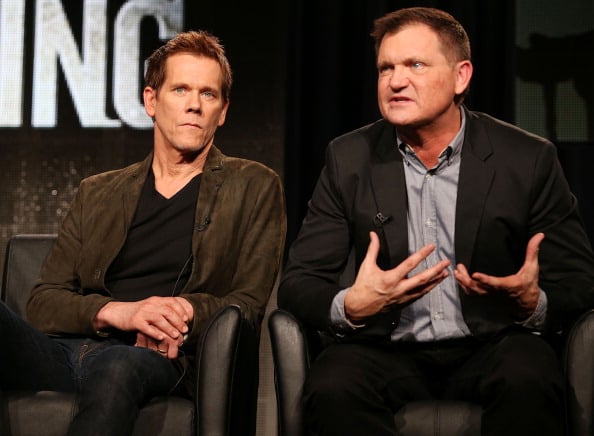 4. Six Degrees of Kevin Bacon inspired him – Though he was not a fan of the game Six Degrees of Kevin Bacon at first, Bacon eventually embraced it and started the charitable website SixDegrees.org, a social networking site intended to link people and charities to each other.
Photo by Frederick M. Brown/Getty Images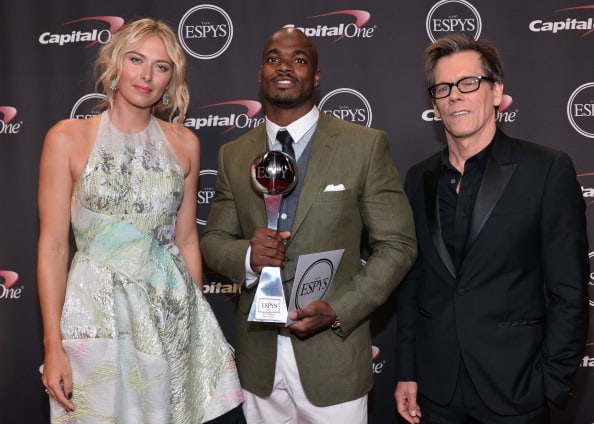 5. He's an atheist – This fact has been reported for a few years now, since Bacon stated back in 2005, in an interview with The Times, that he does not believe in God. However, he has said that he is not anti-religious.
Photo by Alberto E. Rodriguez/Getty Images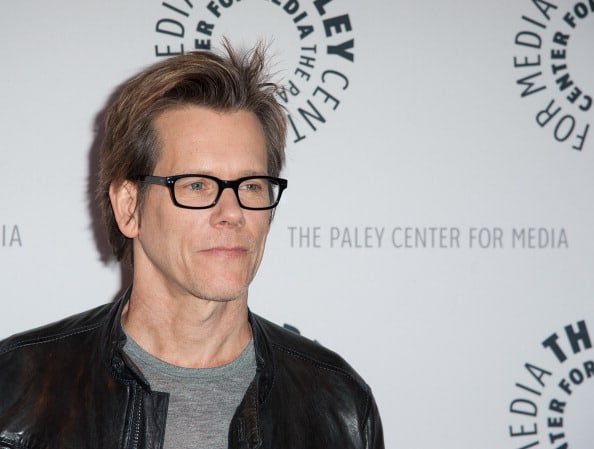 6. You can call him "Smiling Jack" – Coincidentally, Kevin Bacon has played a character in two films with the nickname "Smiling Jack." The films are 1986's Quicksilver and 1992's A Few Good Men.
Photo by Dave Kotinsky/Getty Images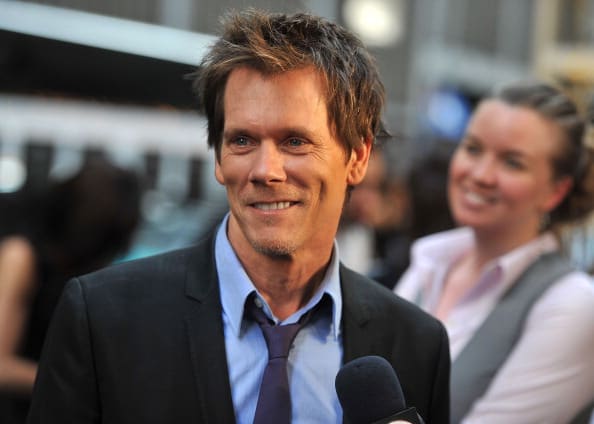 7. He has never lived in California – Even though he has been a Hollywood star for countless years, Bacon has never actually lived in California throughout his entire career.
Photo by Stephen Lovekin/Getty Images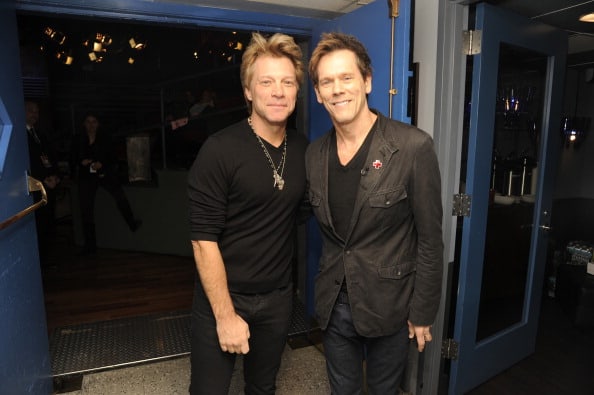 8. Animal House was his first ever film – Bacon made his acting debut in the 1978 cult-classic comedy. He played the character of Chip Deller.
Photo by Handout/Getty Images
9. He was born in Philadelphia – Bacon was born in the City of Brotherly Love (where I'm actually from and currently live) back in July of 1958 and attended the Pennsylvania Governor's School for the Arts and the Manning Street Actor's Theatre in Philadelphia.
10. He's also a director – Bacon has directed a few projects over the past couple of decades, even directing Sedgwick on occasion, including several episodes of her series The Closer.
Photo by Cindy Ord/Getty Images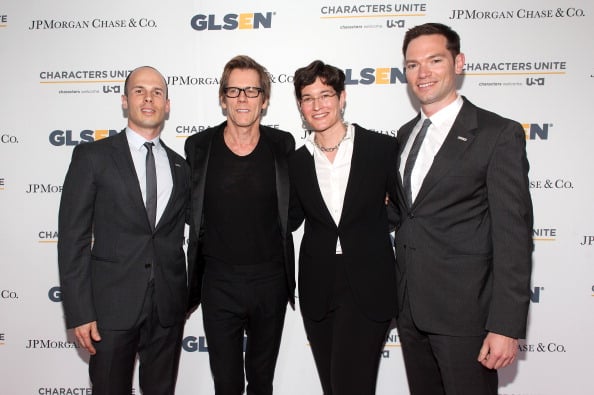 11. He's acted on television before The Following – Kevin Bacon did episodes of the soap opera Guiding Light back in 1981, and in 2009, he starred in the TV movie Taking Chance, which earned him a SAG Award and an Emmy nomination.
Photo by D Dipasupil/Getty Images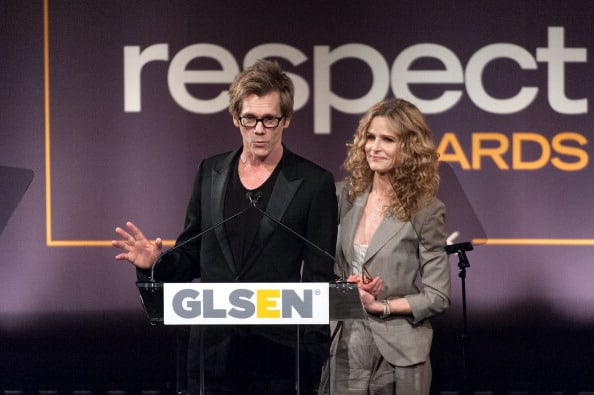 12. Apparently, he's a hero – During this past Sunday's Oscar telecast, in the tribute to onscreen heroes in film, Kevin Bacon's infamous line from the end Footloose found its way interspersed between scenes from Harry Potter, The Avengers, and Indiana Jones. Seems totally legit to me. Let's dance!
Photo by D Dipasupil/Getty Images