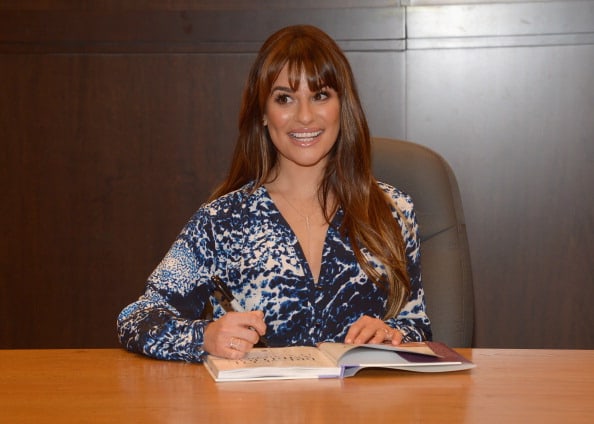 It was recently revealed that Lea Michele has a new man in her life. The 27-year-old Glee actress is currently dating Matthew Paetz, an aspiring actor and model. Paetz was allegedly previously working as a male escort in order to pay the bills until his acting career took off. It is not official if the two are actually dating, but the two did meet on the set of her music video "On My Way." Here are ten other facts that you may not have heard about the musical dramedy Glee, which will have its sixth and final season slated to air early 2015.
Photo by Jason Kempin/Getty Images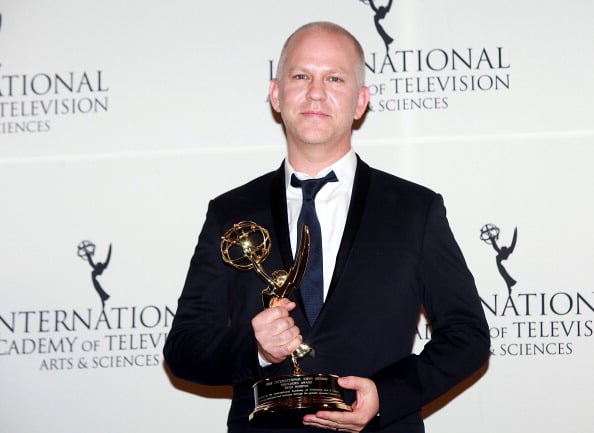 1. In 2010, Ryan Murphy made an announcement that Glee was going to pay the salary for a job readiness counselor at the Hetrick-Martin Institute located in New York City. It is an agency that provides help to LGBTQ teenagers who have been bullied at their schools. The institute is also a part of the Harvey Milk High School, where teens can go as an alternative to their own high schools. The position had to be cut because there was not enough money in the school's budget to keep the position. Additionally, Murphy donated $25,000 for a scholarship at the school.
Photo by Robin Marchant/Getty Images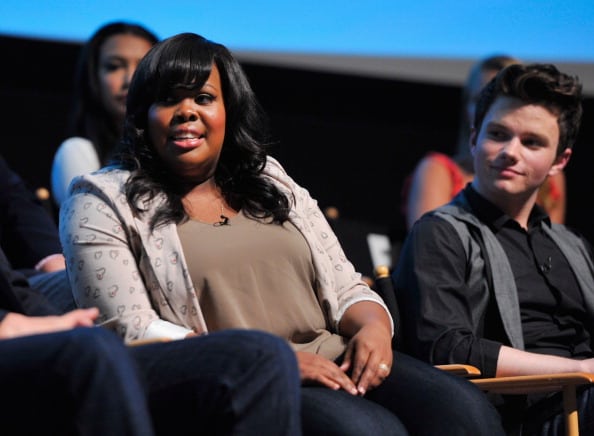 2. The cast of Glee was invited to the White House in 2010 to take part in the annual White House Easter Egg Roll. The cast members sang "True Colors," "Don't Stop Believing," "Home," "Over the Rainbow," and "Sweet Caroline." Sweet Caroline was written by Neil Diamond for Caroline Kennedy, the daughter of John F. Kennedy. The event was witnessed by 30,000 people including President Barack Obama and his wife Michelle. The president's two daughters Malia and Sasha are both fans of the show and had front row seats for the performance that took place on April 5, 2010.
Photo by Alberto E. Rodriguez/Getty Images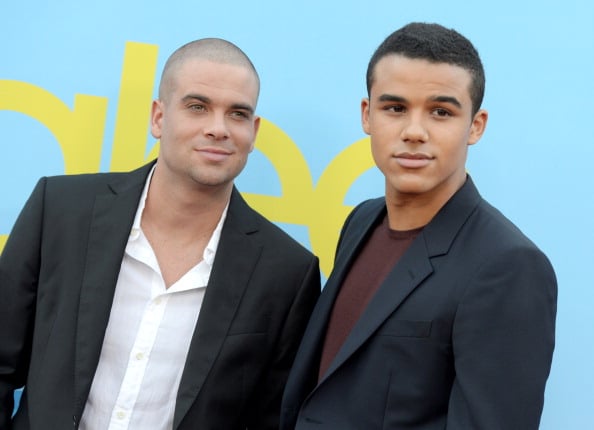 3. Ryan Murphy was worried the show was not going to be picked up for a second season. Because of this, he had anticipated writing that the New Directions group was going to win regionals to provide a happy finale for the show. Luckily, FOX made an early renewal announcement the show would get another season in early January. When Murphy got word, he was able to change the ending for the season one finale. In the final episode of season one, the team does end up losing the competition and Quinn gives birth to her and Puck's baby.
Photo by Kevin Winter/Getty Images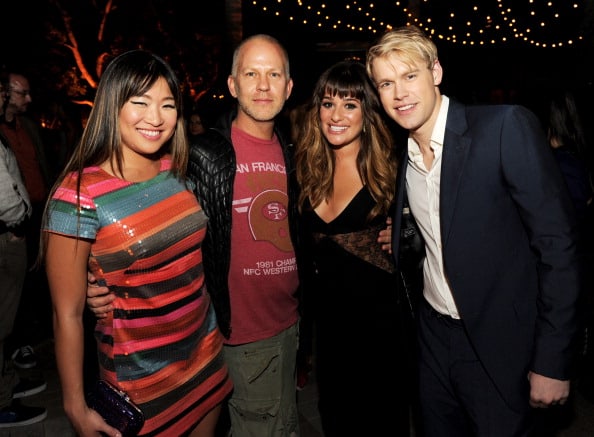 4. Lea Michele knew many of her Glee co-stars before the show began. Michele has been friends with Jenna Ushkowitz since they were 8 years old. The two were in many musicals together while growing up. Lea Michele also briefly dated Matthew Morrison before the two starred on Glee. She has previously denied the rumors, but admitted the truth in her new book Brunette Ambition. One of Lea's best friends is Jonathan Groff, who played Jesse St. James on 12 episodes of Glee. The two starred together on Spring Awakening. Plus, Michele lived with Dianna Agron when the show first started.
Photo by Kevin Winter/Getty Images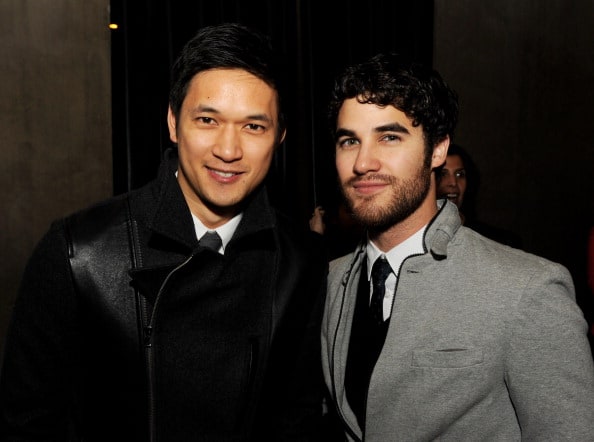 5. During the first two seasons of Glee, Harry Shum Jr. who plays Mike Chang was not a very prominent character. He was mostly used for the dance sequences because he has a strong background in the art. Shum Jr. was one of the very first silhouetted dancers in the iPod commercials. Shum Jr. told Entertainment Weekly, " I was asked to do a test commercial shoot for an Apple product. Coolest job I did in that time. I was chosen for my dancing alone. It was a silhouette of me so looks and race didn't play into it unlike most of the jobs I would audition for."
Photo by Kevin Winter/Getty Images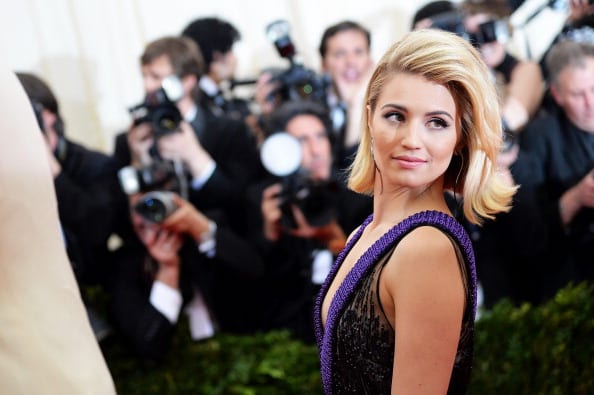 6. Dianna Agron was cast in her role of Quinn Fabray at the last minute. As the cast was getting prepared to shoot the pilot for Glee, the part of the pregnant cheerleader was still up in the air. Agron auditioned for the role the night before filming was going to take place. Creator and producer Ryan Murphy did not initially want Agron in the role. He admitted in an interview with Rolling Stone, "She ruined it for me, but she humanized it. Now her character has a soul and great vulnerability." Agron will next star in the drama Zipper with Patrick Wilson.
Photo by Mike Coppola/Getty Images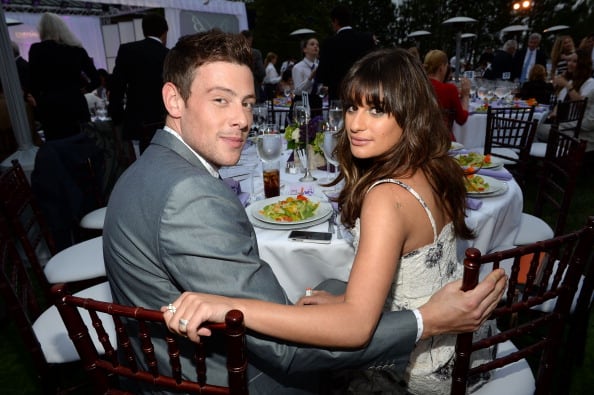 7. Lea Michele wowed producers during her audition when she slapped the casting director. The scene that Michele was preforming was between her character Rachel and her future boyfriend Finn. The original scene in the pilot called for Rachel to slap Finn during an interaction and was later cut when it actually aired. The casting directors in the room thought it was hilarious. Michele intended the slap to be more dramatic than humorous. She told them, "This isn't comedy. Now I am going to do it again and you're all going to cry." Michele is rumored to be starring in the movie version of Wicked.
Photo by Michael Buckner/Getty Images for Chrysalis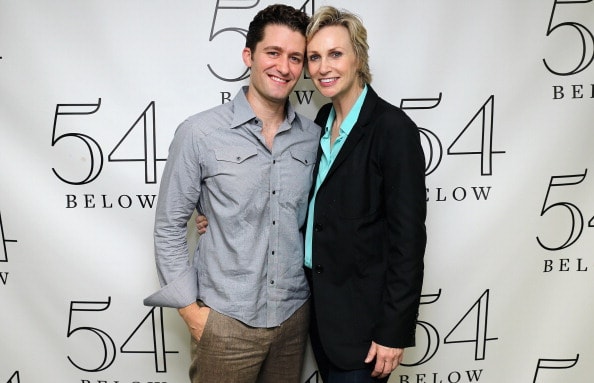 8. While Matthew Morrison, who plays Will Schuster, was promoting his movie What to Expect While You're Expecting he told Celebuzz that he delivered not one but two babies when he was younger. Morrison's father is a midwife and he went with him on the job during his high school's "Take your Kid to School Day." He claimed, "I delivered two babies myself. I was 18 years old. I went in there, my dad told me what to do." Morrison was also able to witness the many different positions that women give birth in. Morrison is currently filming the drama Tulip Fever with Zach Galifianakis and Holliday Grainger.
Photo by Neilson Barnard/Getty Images for Press Here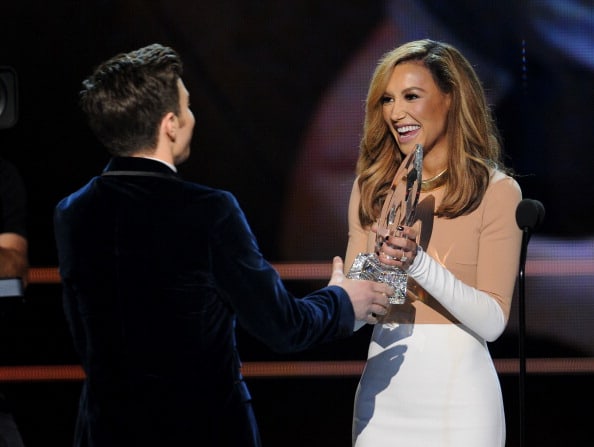 9. Glee has won numerous awards during its five season run. The show has won 4 Golden Globes, two for Best Television Series – Musical Comedy and one each for Jane Lynch and Chris Colfer. The show has also won six Emmy awards. Jane Lynch has won for her performance as Sue Sylvester and Gwyneth Paltrow and Neil Patrick Harris both won for their guest-starring roles. The cast also took home the coveted Screen Actors Guild Award for Outstanding Performance by an Ensemble in a Comedy Series. Plus, Naya Rivera has received three ALMA awards for her performance as Santana Lopez.
Photo by Kevin Winter/Getty Images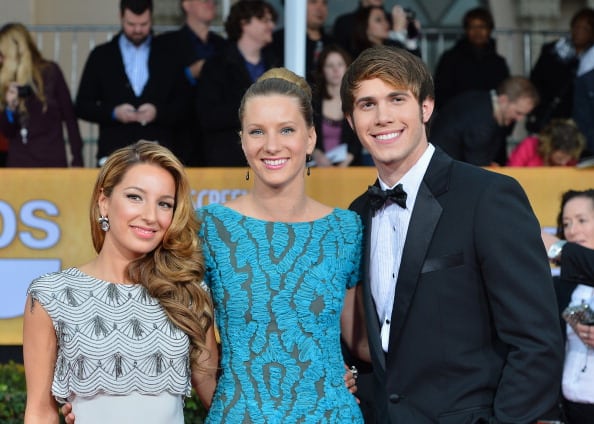 10. Heather Morris was on the 2006 season of So You Think You Can Dance. She was unable to make it into the top 20 before being booted by a vote of 3-2. In 2007, Morris moved to Los Angeles and became one of Beyonc©'s backup dancers for her The Beyonc© Experience World Tour. Morris would also be a part of Beyonc©'s Single Ladies (Put a Ring On It) Tour that visited Saturday Night Live and The Today Show. Additionally, Morris has shown off her dance moves on Eli Stone, Swingtown, and the movie Bedtime Stories. She was cast to teach the actors the Single Ladies dance on Glee and was then hired on a permanent basis.
Photo by Kevin Winter/Getty Images
Tell us what's wrong with this post? How could we improve it? :)
Let us improve this post!