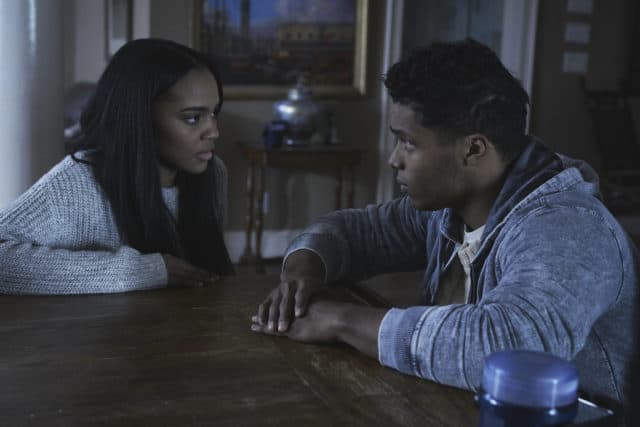 The Lifetime network's movie "Ten Murder Island" made its premiere on September 16, 2017. It received a fair amount of hype prior to airing. Aimed at the teenage audience, the release was highly anticipated, but was it really worth a watch? Here is what we think about the film along with the reasons why.
A brilliant adaptation
"Ten: Murder Island" is an adaptation of the novel, written by Gretchen M Neil with the same title as the movie. The book was published in September of 2013 and is a fairly new release, but it gives fans of the read and watch strategy a book to read prior to watching the movie. This is a definite plus, but was the writing up to par? According to fans who watched its' premiere, the movie was well crafted and believable.
Excellent content
The intention of the movie was to deliver a scare to audiences of the horror genre. This production did just that. It tells the story of ten teenagers who arrive on an island to experience a little bit of paradise. Without any parents along, it seems like the ideal setting. As the story moves along, they're wishing that all of the parents were around to help them. Their dreams of paradise are torn apart as they are stalked by a predator intent on tracking them down. Are you a fan of thrills and suspense? If so, then you'll appreciate the fear factor of "Ten: Murder Island." It's a thriller for certain. Somehow having a party without parents isn't so much fun.
Veteran cast
Having the right actors for a movie can make or break it in terms of believability. The cast of teens in this movie include actors who bring prior experience with a proven track record of success. China Anne McClain previously appeared in "Descendants 2" as Ursula's daughter; "A.N.T. Farm;" "K.C. Under Cover" and "House of Payne." She portrays Meg in the movie and she is the only teen that doesn't think the party on the deserted island is a great idea.
Cassidy Gifford who is the daughter of Kathie Lee and Frank was Kara in "God's Not Dead," and she also appeared in episodes of "Blue Bloods," "The Suite Life of Zack and Cody" and "That's So Raven." She also appeared in the "Like Cats & Dogs" Hallmark movie. She plays the role of Minnie, Meg's best friend.
Rome Flynn played the part of Zende Forrester Dominguez on "The Bold and the Beautiful" soap opera from 2015 -2017. He also appeared in "Drumline: A New Beat" "Two A Days" and in several episodes of "MacGyver" and "NCIS New Orleans." He plays the part of T.J. Callan McAuliffe who starred as Jay Gatsby in "The Great Gatsby" (2013) and several other films is Ben. Raquel Castro of "Jersey Girl" (2004), "Brooklyn's Finest" and "Awkward" is Lori, another party going teen.
Chris Robert lends his magic
Director Chris Roberts is at the helm of "Ten: Murder Island" having written the adaptation and serving as director. He is previously known for producing "Another You," "Lost in the Sun" and "The Big Wedding." He brings his experience and directing skills to a crew of professional actors for a successful project that fulfills its original intention, and that is to both scare and entertain viewers. Is it worth a watch? Our opinion is yes, but don't watch it alone or in the middle of the night.
Tell us what's wrong with this post? How could we improve it? :)
Let us improve this post!